MIGRANT CRISIS LIVE WIRE – You can follow all the latest updates below.
This page is edited by Breitbart London's Raheem Kassam, Chris Tomlinson, Oliver Lane and Donna Rachel Edmunds. Newest updates will appear at the top of the page.
*      *      *      *     *
---
THIS IS AN ARCHIVE – You can read all the latest updates here
---
30/04/2016

–

LINZ, Austria

 – Migrants Arrested In Hospital After Sex Attack

A 35-year-old Algerian migrant attacked a woman in Linz, attempting to rape her. The woman put up a fierce fight, breaking his nose, which enraged the migrant. Instead of raping her, he beat her unconscious instead.

Instead of lying low, the migrant went to hospital to seek treatment for his injuries, where he was arrested, reports Kronen Zeitung.
---
30/04/2016

–

LEIPZIG, Germany

 – Migrants Protest Moving Away from Tent Camp

Migrants in Leipzig are protesting the governments plan to move them into better living quarters. The migrants say they are happier living in tents than being moved elsewhere. Migrants chanted "we stay here!" but Leipzig authorities have said that the area where the tents are must be closed and the migrants moved to better accommodations reports Leipziger Volkszeitung.
---
30/04/2016

–

GANDERKESEE, Germany

 – Five Migrants Rape Underage Girls

Police are investigating allegations that five migrants have raped a pair of underage girls. The girls aged 16 and 15 were held, assaulted and beaten by the migrant gang. Police report investigations are ongoing and no suspects are in custody Kreiszeitung reports.
---
30/04/2016

–

BERLIN, Germany

 – 'Arab Mafia' Worked at Migrant Reception Centre

A member of one of the so called Arab Clans of organized crime is said to have worked at the State Office of Health and Welfare (LaGeSo) as a translator. According to an investigation the gang members would have had access to sensitive security data. The Arab crime families are said to have been trying to recruit migrants into their criminal gangs reports RBB Online.

Read more about the Arab gangs at Breitbart London
---
29/04/2016

–

BRENNER PASS

 – Austria To Build 400 Metre Fence on Border

Austria has announced plans to build a 400 metre long fence on the Italian border at the Brenner pass. The head of Tyrol's provincial police force Helmut Tomac said that the fence will go up if the Italian government does not control the flow of migrants TheLocal reports.
---
29/04/2016

–

VIENNA, Austria

 – Afghan Benefits Family Wants 10th Child

A large migrant family which pockets €5,700 a month in benefits for their nine children is hoping to expand again, and by artificial insemination if necessary.

The eldest son is 20 and the youngest daughter five, with two disabled children to take care of as well. Yet the 45 year old migrant mother wants more, but has been advised due to her age the chances of conceiving are much reduced.

The cost of her 'treatment' is presently being paid for by government health insurance and the story has sparked a debate in Austria over the maximum amount of state aid any one family should be able to claim, reports Kronen Zeitung.
---
29/04/2016

–

MUNICH, Germany

 – Neo-Nazi "OSS" Group on Trial

Members of 'neo-Nazi' group the "Oldschool Society" are currently on trial for allegations they intended to bomb Muslims and migrants but were caught before any attacks could be carried out.

57-year-old Andreas H. who is the president of the group is on trial with three other members. The group was caught after chatting about their plans on WhatsApp and Facebook, reports Frankfurter Rundschau.
---
29/04/2016

–

AUSBURG, Germany

 – City Bans "IS" License Plates to "Combat" Terror

The city of Ausberg in Bavaria, Germany has banned vanity plates that say IS because it may imply support for the Islamic State. Official head of the local citizens office, Dieter Roßdeutscher, said his main concern is to protect citizens but says they may accommodate citizens who have the initials IS, reports Sueddeutsche Zeitung.
---
29/04/2016

–

STOCKHOLM, Sweden

 – Journalist vows to combat 'whiteness'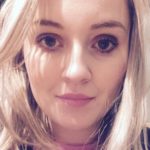 A manager at Sweden's Bonnier Magazine group, who publish lifestyle and special interest titles including the widest read food, interior decoration, and fashion magazines has vowed to fight "whiteness" in Sweden and Europe. Social Media Manager Irena Pozar wrote of her horror at having attended a media conference in Sweden, where:
"The day went well… but my goodness how white it was. EVERYWHERE. After a check in the seminar programme it was clear, I could count the number of Swedes with a foreign name on one hand".
"… Europe and Sweden have a trouble with this question… the media have a problem with it". The journalist said there should be more diversity and less "whiteness", because it is now 2016, reports FriaTider.
---
29/04/2016

–

VIENNA, Austria

 – Sex offender escape attempt thwarted

A 16-year-old Afghan asylum seeker being held for his part in a gang rape of a young Austrian woman launched into a frenzied attack on a female prison officer yesterday, believed to be an escape attempt. Unfortunately for the suspected criminal, the police officer he targeted is an experienced martial arts practitioner and was able to return him to his cell under restraint, reports Kronen Zeitung.
---
28/04/2016

–

STOCKHOLM, Sweden

 – Yet another Green politician suspended

Another member of Sweden's "infiltrated" Green party has been suspended for holding extremist views. Muslim politician Derya Uzel Senirs has been asked to end her work for the party and to leave her assignment for denying the Armenian genocide.

Ms. Senirs was the author of a statement about the genocide, and had promised before the 2014 elections to work to "counter the recognition of the genocide" within Sweden, reports Expressen.

In recent weeks other members of the Sweden Greens have quit politics for anti-Semitism, association with Islamist extremists and Turkish neo-Nazis, for refusing to shake hands, and for attempting to influence the agenda of the television news. Read more at Breitbart London.
---
28/04/2016

–

BANI WALID, Libya

 – 19 migrants murdered by smugglers

A dispute over payment for trafficking has resulted in the deaths of 16 illegal Egyptian migrants and three smugglers in Libya, where they were awaiting transit to Europe. The United Nations has condemned the killing which took place 150km south-east of Tripoli, reports Kronen Zeitung.
---
28/04/2016

–

PAZARDZHIK, Bulgaria

 – City bans the burqa

A Bulgarian city has pre-empted any potential action by the national government and instituted a French-style 'burqa ban', forbidding the traditional Muslim garment. Pazardzhik, population 70,000 was founded in the 15th century and was a regional administration centre during the Ottoman empire.

The move is seen by Austrian paper Kronen Zeitung as a pre-emptive move in a nation on the front line of the migrant crisis and where one tenth of citizens are ethnic Turks.
---
28/04/2016

–

EMMABODA, Sweden

 – Police: 'You Fucking Arab Bastard'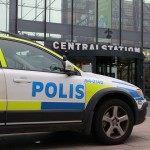 A Swedish newspaper has released an audio recording of what is claimed to be a pair of police officers abusing a migrant. The recording was made after several days of unrest at an asylum centre, where the police were called in to end the violence. One migrant claims he was taken to some nearby woods, hit over the head with a heavy object, and verbally abused.
In the audio recording he told newspaper Aftonbladet he made secretly on his mobile phone, a man identified as a police officer can be heard to say: "Go away… You bloody fool. Go home you fucking Arab bastard, go back to your fucking country… if you can't stand it here, fucking pack it in".
A police press release after the incident states one officer has been put on desk duties while they conduct an investigation into the claims.
---
28/04/2016

–

Greece

 – More than 54,000 Migrants Still in Greece

In spite of the EU-Turkey migrant deal 54,000 plus migrants are still stuck in Turkey. The Netherlands is calling for emergency action while Greece continues to struggle with stopping migrants from Turkey and those who wish to break through the Macedonian border. The deportation of migrants to Turkey has been an incredibly slow process reports Die Welt.
---
28/04/2016

–

VIENNA, Austria

 – Cafe Owner Bans Right Wing Voters

Cafe Fett and Zucker owner Eva Trimmel announced on a sign that any of the 35 percent of voters who had voted for the anti-mass migration Freedom Party in the presidential elections were not welcome in her cafe. Critics slammed her for the exclusionary stance with one social media user saying, "the same as 70 years ago! Then Jews were not allowed to go in, and now it's blue[FPÖ]-voters!" The Local reports.
---
28/04/2016

–

VIENNA, Austria

 – Migrants Stab Fellow Migrant Over Beer

A 29-year-old Algerian migrant is in intensive care after being stabbed by fellow migrants over an argument about beer. Four attackers are said to have stabbed the man with a kitchen knife and a samurai type knife that police later recovered at the scene. Police are still searching for suspects reports Die Presse.
---
28/04/2016

–

VIENNA, Austria

 – Migrant Swimming Bath Rapist Admits Guilt

The Iraqi migrant who raped a 10-year-old boy and said it was a "sexual emergency" has admitted to the act in an Austrian court. The victim in the case was both physically and psychologically injured and now suffers from post traumatic stress. The migrant could face up to 15 year in prison if convicted Die Presse reports.
---
27/04/2016

–

HAMBURG, Germany

 – School Segregates Migrants From Students

In what is being called a "security measure," a school that has different classes for migrants is segregating them from the student population.

The rector of the school justified it by saying that some of the migrants were "strong guys" and he didn't want to explain to German parents why their children might be in hospital because of how rough the migrants play. Parents meanwhile have said they'd rather see their children interact with the migrants, reports Spiegel.
---
27/04/2016

–

LUEDENSHEID, Germany

 – Migrant robs hunter, gets shot

An Albanian migrant was shot dead by a German hunter after breaking into the hunter's house. The 63 year old hunter shot the 18-tear-old Albanian in the head with a revolver pistol after discovering him in the early hours of the morning. Police say they recovered a multi-tool knife that may have belonged to the migrant. The hunter claims the action was in self defence reports Bild.
---
27/04/2016

–

PARIS, France

 – Girl beaten for wearing skirt in public

A 16 year old girl waiting for a tram in a Paris suburb was beaten and left in a coma last week because she was wearing a skirt, reports Le Parisien. Her attackers, a group of other young girls which FriaTider reports are of migrant origin, are seen in a witness film of the attack calling her a "whore" for wearing the garment and showing her legs. French police insist there is no religious motive, but are investigating.
---
27/04/2016

–

BERLIN, Germany

 – Leftists Deface AfD Leader's Home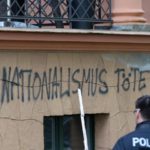 Alexander Gauland of the anti-mass migration Alternative for Germany (AfD) had his house vandalized by leftists who spray painted "nationalism kills" on the side of his house. Gauland, who is the deputy leader of the AfD, was not home at the time of the vandalism as it was first noticed by his partner, reports Handelsblatt.
---
26/04/2016

–

VIENNA, Austria

 – Rape By Migrants May Have Been Premeditated

Police in Vienna are now looking seriously into claims that the rape of a 21-year-old student in Vienna by three Afghan migrants may have been premeditated. All three migrants are in custody and claimed they could not remember the night as they were drunk, Kronen Zeitung reports.
---
26/04/2016

–

Austria

 – National railway demands €5m for migrant costs

Austrian railway OBB is set to charge the Austrian government five million euros for transporting over 300,000 migrants last year though to Germany. 674 special trains and 1,335 buses were used in 2015 and the true cost is said to have hit €15 million euro with overtime costs added in.

Despite that, the railway has only invoiced the government for five million euro, reports Die Presse.
---
26/04/2016

–

TIROL, Austria

 – Girl Who Fought ISIS May Face Charges

A 21-year-old girl of Kurdish origin fought with Kurds against the Islamic State, becoming the face of women's resistance to ISIS in the process. Now she has returned she could face charges as Austria has made it illegal to fight both for foreign governments and foreign paramilitary groups.

So far no charges have been brought reports Die Presse.
---
26/04/2016

–

Austria

 – 72 Per cent Want Tougher Asylum Laws

A new poll by IMAS has shown broad support for a toughening on the rules for those who wish to claim asylum in Austria. The polls also showed broad support for border controls and that many Austrians expect that the wave of migrants this summer will be the same as last year, reports Kronen Zeitung.
---
26/04/2016

–

FREIBURG, Germany

 – Syrian Migrant Lured Children from Playground

Police in Freiburg are investigating the possibility that a Syrian man may have tried to lure young girls at a public park. He tried leading two children of kindergarten age away from the playground by the hand until he was confronted by the children's parents.

The man told the parents he was Syrian after letting go of the children. Police say they know who the man is and are taking the investigation very seriously, reports Junge Freiheit.
---
26/04/2016

–

COLOGNE, Germany

 – Sex Offenders Took Part in Flagship Integration Project

Two migrant who are suspected of committing sexual assaults on New Years Eve in Cologne were part of a flagship integration program called "Klarkommen!" The confidential information came via the newspaper Bild, reports Junge Freiheit who say that the program is meant to help young migrants from south east Europe and North Africa stay out of lives of crime.
---
26/04/2016

–

BERLIN, Germany

 – Latest teen style dubbed 'the Orban'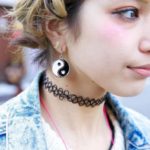 The return to popularity of 1990's style favourite the Tattoo Choker has been slammed by a top German newspaper as being in bad taste — because the woven necklaces are reminiscent of Europe's border security.
A fashion article in Germany's Die Welt newspaper lamented the resurgence in popularity among teen girls and creative media professionals, remarking: "these collars look as if Viktor Orban went to the jewellery designer, with a bit of barbed wire left over from his border fence. They are outside of good taste".
---
25/04/2016

–

HAGFORS, Sweden

 – Migrant wife beaten for wanting to learn

An "asylum seeker" living in Sweden beat and kicked his wife in the head because she was "reading to learn Swedish", police have confirmed. The 37-year-old Afghan migrant launched the attack on his 32-year-old wife yesterday, in an attack that was witnessed by other migrants at their asylum centre, reports FriaTider.
---
25/04/2016

–

HARNOSAND, Sweden

 – Migrant accommodation burns

A planned migrant accommodation block has been destroyed by fire in an event police have described as arson. The former school was in the process of being converted to migrant accommodation when the blaze occurred. Fire crews fought to prevent the fire spreading to adjacent buildings, but the school was a complete loss, reports AftonBladet.

This is the second fire at the school in three weeks. There was an attempt to burn the building down on April 9th which was unsuccessful.
---
25/04/2016

–

CEUTA, Spain

 – Over 100 illegals cross border by foot

The small Spanish enclave in North Africa, surrounded to the south by Morocco and to the north by the Mediterranean sea is normally protected by a 20 foot fence. But thanks to an unusually low tide on Sunday over 100 illegals were able to simply walk around the beach, which is usually under water, reports Kronen Zeitung.
---
23/04/2016

–

POBECZOVICE, Czech Republic

 – 26 Illegals Found in Van

Police in the Czech republic found a van full of 26 migrants near the German border attempting to sneak into Germany.Eleven men, five women and at least ten children, all Afghan were inside the van. The people smugglers that helped the migrants escaped before police arrived reports Spiegel.
---
23/04/2016

–

ECHT, Netherlands

 – Jihadi recruiter arrested in Asylum Home

A man who tried recruiting jihadis in an asylum home has been arrested by Dutch police. The man, originally from Morocco, came to the Netherlands via Germany three months ago. He was arrested after a tip from a resident in the asylum home reports DutchNews.
---
22/04/2016

–

Brenner Pass, ITALY

 – Police Deploy 300 Officers for Border Protest

Italian Police are deploying 300 officers for the protest at the Brenner Pass border this weekend. The last protest saw several officers injured by protesters who are campaigning for migrants to be allowed through. The number of officers will be three times the amount of the previous protest reports The Local.
---
22/04/2016

–

Ostersund, Sweden

 – Iraqi migrant suspected of knife attack

A 29-year-old Swedish woman was stabbed in a stairwell on Tuesday, leaving her in "critical but stable" condition. The severity of the attack has led it to being labelled attempted murder by police.

An 39-year-old Iraqi migrant has been arrested for the attack, although police say there is no known connection between the man and his victim, and there is no clear motive. The man has a history of violent assault towards women and has previously been sentenced to jail for attacks, reports FridaTider.
---
22/04/2016

–

SALZBURG, Austria

 – Migrants Molest Women at Train Station

A woman at the main train station in Salzburg was molested by two men police say were "obviously north Africans."A man who tried to stop the assault was savagely beaten by the pair and had to be taken to a local hospital. One migrant a 31 year-old asylum seeker from Morocco was arrested and the police are currently looking for his partner reports Kurier.
---
22/04/2016

–

Hungary-Serbia Border

 – £250 million extra for borders

The Hungarian government is to spend an additional 9.3 billion forints (around £250 million) on boosting border security by illuminating the fence and building roads running along it. The government said the improvements were necessary because 500 people a day are now attempting to cross the border illegally, reports MNO.hu.
---
21/04/2016

–

STOCKHOLM, Sweden

 – Migrants, staff, openly selling stolen goods at centre

An undercover investigation by Swedish newspaper Aftonbladet has discovered residents and staff at a migrant day centre openly selling stolen mobile phones at the facility.

The shelter is run by a Christian non-profit, which received over 4.5 million Kronor (£380,000) in government grants in 2015. Yet some of the individuals employed fall short of the moral standards held by the charity. Hidden cameras caught migrants and staff discussing stealing mobile phones, iPads, and alcohol, and arranging prostitutes for the men.

Police told the newspaper they were "unaware" that the migrant shelters were being used for criminal purposes. A spokesman for the charity said it was "out of the question" their employees would be involved in crime.
---
21/04/2016

–

PRAGUE, Czech Republic

 – Czech PM Considers Migrant Lawsuit Against EU

Czech Prime Minister Bohuslav Sobotka said at a press conference he may consider legal action against the European Union if it decides on a reallocation of migrants.

Hungary and Slovakia have already tabled lawsuits against the union which the Czech government chose not to participate. Sobotka said he would not rule out any actions until the EU had made a decision on the matter, reports Kurier.
---
20/04/2016

–

NEUNKIRCHEN, Austria

 – Iraqi Migrant Goes on Rampage

A 26-year-old Iraqi asylum seeker went on a rampage smashing several cars and attacking bystanders. The man claimed he was irritated by cars honking at him and took a metal bar to several vehicles doing around 7,000 euros in damage. He is currently under arrest reports Die Presse.
---
20/04/2016

–

PALMA, Mallorca

 – "Refugees Welcome, Tourists Go home"

Tourists to the island of Mallorca were shocked to see graffiti telling them to go home. At least one woman from Germany reported that she had been insulted by a local who told her that tourists weren't welcome on the island but refugees were. Mallorca has seen a surge in tourism as many Europeans have cancelled plans to visit Istanbul or Paris because of terrorism fears reports Stern.

Read more about radical Islam on European holiday destination favourite Mallorca on Breitbart London.
---
20/04/2016

–

VIENNA, Austria

 – Presidential candidate: 90,000 more would be no problem

With just four days to go until Austrians vote on their new president, Independent candidate Irmgard Griss has made her views on the Europe migrant crisis clear, saying 90,000 new asylum claims would be "no emergency" for the country, reports Kronen Zeitung.

Recent opinion polls have shown a definite preference for non-mainstream candidates in the poll, with independent Griss topping one poll earlier this month, and Green candidate Van der Bellen routinely scoring highest. A private poll by Kronen Zeitung revealed a stronger than expected return for anti-mass migration Freedom Party candidate Norbert Hofer.

Mr. Hofer has scored a strong second in almost all opinion polls so far, coming ahead of establishment candidates from the left and right.
---
19/04/2016

–

GENEVA, Switzerland

 – Citizenship process halted for Muslim family

Switzerland has suspended the citizenship process for the family of two teenage Muslim brothers after the boys' refusal to shake hands with their female teachers sparked a national debate over religious freedoms. The brothers, aged 14 and 15, had informed education officials in the northern municipality of Therwil that physical contact with women who are not family members violated their faith.

On Tuesday, authorities in the canton of Basel-Country where Therwil is located, said that naturalisation proceedings for the family had been put on hold. The father of the two boys, an imam based in Basel and a Syrian national, moved to Switzerland in 2001 and was granted asylum. Agence France Press
---
18/04/2016

–

AMSTETTEN, Austria

 – Smuggler arrested after advertising on Facebook

An investigation by Carinthia and Lower Austria police led to the arrest of a 24 year old people smuggler. The Syrian male had posted an advert to Facebook detailing what smuggling services he offered, as well as his prices.

He is understood to have been responsible for a gang which smuggled at least 80 "Arab" migrants into Austria in the past year, reports Kronen Zeitung.
---
17/04/2016

–

BORLANGE, Sweden

 – Migrant raped woman at knifepoint

An 18 year old Nigerian migrant stands accused of raping a woman at knife-point. The Swedish court heard that when the woman was at his apartment, he drew a knife and told her if she didn't have sex with him, he would rape her, which he did.

He is also facing charges for having stabbed another woman, and for sending death-threats. He will be deported if convicted, reports FriaTider.
---
17/04/2016

–

LEKSAND, Sweden

 – Migrant to be deported for rape

A Syrian migrant has been sentenced to two years in prison, and will be deported after serving his time for the rape of a woman at a migrant centre. The 34 year old man forced his way into his victim's room at the specialist reception centre for deaf and hard of hearing migrants in January, then breaking down the door to her toilet, where she was hiding.

The court heard the man only stopped the violent rape of the woman once he saw his own wife walk past the bedroom window. He was convicted on the strength of his victim's testimony and DNA evidence, reports FriaTider.
---
17/04/2016

–

CALAIS, France

 – Migrants Have "No Intention" of Assimilating

An Arabic-speaking aid worker has warned Europe to "get tough", saying migrants have no intention of assimilating into Western society.

He told the Express that he has often overheard the migrants saying things in Arabic they wouldn't say in English as they mistake him for a Muslim – and that they often refer to his fellow charity-workers as "filthy Christian kuffars [non-believers]".

"The difference is I know these people, I hear them. I'm sorry, I have to say it, I hear what they say when they speak to their own people – not what they say in English," he said.

"I am not saying don't take them, I am saying your country needs to be strong, get tough.

"What happens is you let them build mosques and you let them practice their religion and then what? They don't want to live by your rules. You don't know what is going on in mosques.

"You have to make it happen or it won't be your country anymore. They have no intention of living under Christian law. … Help? Yes, but be smart."
---
16/04/2016

–

HANNOVER, Germany

 – Teen girl planned 'martyrdom', stabbed cop

Prosecutors say a 15-year-old girl who stabbed a police officer is being investigated on suspicion of supporting a terrorist organization.

Safia S., whose surname wasn't given due to privacy rules, was already being held on suspicion of attempted murder and serious bodily harm for attacking the officer with a kitchen knife at Hannover train station on Feb. 26.

In a statement Friday, federal prosecutors said the German-Moroccan teenager "adopted the radical-jihadist ideology" of the Islamic State group from November 2015 onward and had been in online contact with members of the group in Syria.

Prosecutors say she traveled to Istanbul hoping to reach Syria but was brought back by her mother, but while in Turkey members of IS convinced her to carry out a martyrdom operation in Germany. Associated Press

Read more about 'Safia S.' on Breitbart London
---
16/04/2016

–

FREIBERG, Germany

 – Migrant Threatens to Behead Saleswoman

A 23-year-old Algerian asylum seeker threatened to behead a saleswoman with a machete and afterwards attacked a kebab shop. The migrant is said to have terrorized the town and committed multiple offences including shoplifting, drug possession and resisting and insulting police officers.

He also is said to have driven a car while on drugs, without a license and with fake license plates, reports news.de
---
16/04/2016

–

BRENNER, Austria

 – Open Borders Activists Plan New Border Protest

Plans are under way for a new protest at the Austrian-Italian border by left win activists who want to see migrants let through. The original protest in early April saw several police officers injured by open borders activists. Left-wing party Left Ecology Freedom visited the area to prepare but have not announced a date for the protest, reports TheLocal.
---
16/04/2016

–

BRUSSELS, Belgium

 – ISIS Recruiter Sentenced to 15 years in Prison

Khalid Zerknai, nicknamed the "Emir" of Molenbeek was sentenced to 15 years in prison for helping recruit jihadi fighters for the Islamic State. The 44-year-old is said to have directly recruited two of the bombers who carried out the Paris attacks in November 2015 and after appealing the initial court ruling his sentence was extended a further three years, reports Kurier.
---
16/04/2016

–

VILLACH, Austria

 – Two Children Sexually Abused in Asylum Home

A 13-year-old girl and a 10-year-old boy who come originally from Iran are sad to have been systematically abused by a migrant at an asylum home since February.

The 29-year-old man who is accused of the crime denies any involvement. He was arrested after the children's father learned of the abuse, reports Kronen Zeitung.
---
16/04/2016

–

COLOGNE, Germany

 – NYE Sex Attacks: Migrant Thief Sentenced

The first criminals charged in the wake of the NYE sex attacks in Cologne have been sentenced. An Algerian migrant was sentenced to one year in prison for stealing the wallet of a woman on the night.

The 21-year-old came from Algeria to Germany in November of 2015 as an asylum seeker, reports Zeit.
---
15/04/2016

–

LEIBNITZ, Austria

 – Girls molested in 'broad daylight'

Two 18 year old girls were forced to run and hide from a 42 year old Slovenian man after he attempted to molest them in the street. The man passed the girls a number of times in his car, and then got out, verbally abusing them, prompting them to flee and call the police. During interrogation the man confessed to harassing the girls, and to other crimes stretching back two years, reports Kronen Zeitung.
---
15/04/2016

–

BODEN, Sweden

 – Staff forced to flee as migrants riot

Up to 60 migrants were involved in a major disturbance at a refugee centre this morning, shortly before eight o'clock. Staff were not able to contain the situation and were forced to abandon the building, reports Aftonbladet, at which point police were called in. Five patrol cars responded to the fight and were able to calm the situation.
---
15/04/2016

–

NORRLAND, Sweden

 – Migrants convicted after 'action movie' style robbery

Three migrant-origin thieves travelled half way across Sweden to commit a major heist, holding up a hotel and robbing it of cash, hoping the distance from their homes would help them get away with the crime. Described as resembling an "American action movie", the heist involved the three suit-wearing migrants tying up and threatening hotel staff before speeding off in a getaway car with 165,000 kronor (£14,000).

Yet their windfall was short-lived, as after a short, 110 mile per hour police chase a spike-strip took out their tyres and the men were arrested in November 2015, reports FriaTider.

Now the men and their 'insider' — a 23 year old Swedish woman working as an accountant at the hotel have been sentenced to jail terms. The men were of Columbian, Yugoslavian, and Arab backgrounds, according to reports.
---
15/04/2016

–

COLOGNE, Germany

 – Nightclubs struggling to keep open after migrant attacks

Nightclub owners in Germany's migrant rape capital Cologne are experiencing an enormous downturn in customer numbers since the migrant rape attacks in the city over New Year's Eve. The root of the problem is young women are now too afraid to go out, prompting the owner of one nightclub chain to remark: "Since New Year all nightclubs are struggling with losses", reports the Cologne Express.

Read more at Breitbart London.
---
14/04/2016

–

SAXONY-ANHALT, Germany

 – AfD member elected Vice President of Region

The parliament of Saxony-Anhalt has chosen 52-year-old Daniel Rausch of the Alternative for Germany (AfD) party as their vice-president on Tuesday by 46 votes.

The vote comes after the AfD placed record results in local elections winning 25 of 87 seats in the chamber. The appointment is the highest office ever obtained by a member of the AfD, reports Die Welt.
---
14/04/2016

–

GAVLE, Sweden

 – Soviet Cruiser To Become Migrant Ship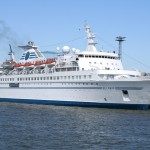 Cruise ship the MV DELPHIN (Dolphin) is to become Sweden's latest floating migrant accommodation centres after the government's Migration Bureau agreed a contract for it's owners to house 660 asylum seekers.
Built as a Belorussiya-class cruise-ferry for the Soviet Union in 1986, the ship partially sank in 1992 but has since been refurbished. She will join the MV OCEAN GALA, Sweden's first floating migrant home and should net her owners around nine million kronor a month (£780,000).
---
14/04/2016

–

SOFIA, Bulgaria

 – Anti-Migrant Vigilante Gets Bravery Medal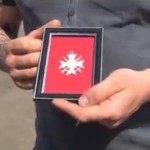 Dinko Valev, the Bulgarian vigilante who became a household name in his own country overnight after posting videos of migrants he caught on the border with Turkey has been given a bravery medal.
According to a report on Bulgarian DK TV the anti-migrant "hero" was invested in a ceremony in the capital Sofia at the weekend and received a framed Order For Bravery medal. Read more about Mr. Valev on Breitbart London.
---
13/04/2016

–

STOCKHOLM, Sweden

 – Terrorist Arrested at Airport

An internationally wanted terrorist was arrested under a European Arrest Warrant at Stockholm airport this morning in the departure hall. The man, who is not known to be an ordinary resident of Sweden, has not been identified by name but has revealed to be a member of the banned Kurdish PKK organisation. He was to fly to Turkey from Stockholm, reports Aftonbladet.

Other than that he is wanted by Germany, no more details have been released. Sweden's secret police, the SAPO, are investigating.
---
13/04/2016

–

HOLLABRUN, Austria

 – Migrant Home Closed After Accusations of Rape

An asylum home in the Austrian city of Hollabrun has been closed after a 13 year-old girl was sexually abused. The offender has been caught and is now in custody but the authorities have shut down the centre until further notice because there is a kindergarten in the same building and do not want to risk the safety of the other children.

22 asylum seekers lived in the building and the government is looking for another location to house them away from children, reports ORF.
---
13/04/2016

–

IDOMENI, Greece

 – Three German Open Borders Activists Arrested

Greek police arrested three German nationals in Idomeni who are accused of circulating rumors among migrants to get them to storm the Macedonian border. Police found alcohol and a knife on one of the Germans and said to media that NGO's and activists are creating tensions along the border, reports Speigel.
---
13/04/2016

–

WESTPHALIA, Germany

 – Police Raid 33 Asylum Homes

German federal police raided 33 asylum homes in one day looking for illegal migrants and migrants who had forged identity papers. Migrants were fingerprinted and all suspicious North Africans were taken away or made to claim asylum if they had not already done so.

The raid was to combat the some 500,000 unregistered migrants living in asylum homes, reports Die Welt.
---
13/04/2016

–

GAVLE, Sweden

 – Migrants suspected of kidnapping

Five Iraqis are suspected of abducting a 23 year old man off the street in Gavle, Sweden on the fourth of April. The man was pulled into a car in the centre of town which "screeched its tyres" as it made the getaway. Sweden's Friatider reports one woman has been arrested in connection to the disappearance of the man, who is not a Swedish citizen, and are now seeking witnesses.
---
13/04/2016

–

VARMLAND, Sweden

 – Migrant puts knife to two year old girls' neck

Police were called to a Swedish asylum centre last week after a 31 year old migrant placed a knife at the throat of a two year old girl and threatened to cut it. When another man attempted to save the child, the migrant and his brother beat the would-be rescuer. Both men have been arrested, reports Sweden Radio Varmland.
---
13/04/2016

–

VIENNA, Austria

 – New Interior Minister Will Be Tough on Migrants

Austria's new Interior Minister Wolfgang Sobotka said on Sunday he would stick to the hardline stance on migrants pushed by his predecessor, Johanna Mikl-Leitner. "This course will be continued, there's no doubt about that," Sobotka told a press conference in Vienna.

52-year-old Mikl-Leitner, who took office in 2011, has been one of the key architects behind the country's tough asylum-seeker policies, as Europe grapples with its worst migration crisis since World War II.

She has overseen the introduction of border fences, tougher frontier controls and hardline asylum rules — including an annual cap on migrant numbers — as part of her push to build "fortress Europe" and shut the main Balkan migrant trail for good. Agence France Presse
---
12/04/2016

–

Turkey-Bulgaria Border

 – Bulgarians support vigilantes

A snap poll taken after a new vigilante video showing Bulgarian "patriots" capturing illegal migrants at the Turkish border went viral has revealed 84 per cent support the immigrant hunting groups. The vast majority of Bulgarians believe the government should support the vigilante groups, reports Euractiv.

In the new video one of the unidentified vigilantes tells the captured migrants, who lay face-down on the ground while they have their wrists bound: "No Bulgaria – go back [to] Turkey."

Border-patrolling vigilant Dinko Valev is now a household name in Bulgaria after he was interviewed by a local TV station following his capture of dozens of migrants. Read more about his views on protecting Europe at Breitbart London.
---
11/04/2016

–

BERLIN, Germany

 – 6,000 child migrants 'missing in Germany'

The German Interior Ministry has revealed that last year 5,835 refugee children, of which 555 were younger than 14, were reported as missing in that country reports TheLocal.

"The missing, unaccompanied, underage refugee children came mainly from Afghanistan, Syria, Eritrea, Morocco and Algeria," the Ministry said.

The Federal Criminal Police Office has previously said missing children do turn up — 8,006 was the original number of lost reported — and numbers can be distorted when a child is reported missing in multiple places, or with slightly different personal details.

One of the biggest concerns about the missing children who are not found to be living with relatives is that they are susceptible to organised crime — including human trafficking, forced prostitution and exploitation.

Breitbart London previously reported that Europol, the European Union's police agency, said over 10,000 child migrants went missing across Europe last year after registering with state authorities in several countries.
---
11/04/2016

–

Turkey-Bulgaria Border

 – Bulgarians Deploy 300 More Troops to Frontier

Following a vote in the Bulgarian parliament in Feburary giving soldiers policing powers along the Turkish border — effectively declaring martial law in the area — the Bulgarian prime minister has announced 300 more troops will be deployed.

Remarking that up to 100 migrants are captured every night just coming over the Serbian border, PM Boyko Borisov said the government was going everything possible to keep illegals out, reports Novinite.
---
10/04/2016

–

IDOMENI, Greek-Macedonian Border

 – Illegals Scream 'Allahu Akhbar'

Video journalists recording today's massive attack on the Macedonian border by illegal migrants have caught repeated screams of "Allahu Akhbar", the Islamic war-cry now well associated in Europe with terror attacks.

The illegals attempted to overwhelm police by charging in large numbers, tearing down the chain-link fence and throwing rocks and tear-gas bombs at Macedonian police. Breitbart London reported earlier today that a flyer distributed around the migrant camp at Idomeni incited the inmates to attack the fence and move north. It is believed the document may have been distributed by European anarchist activists.
---
10/04/2016

–

BORLANGE, Sweden

 – 'Just a joke' — 'convert or die' graffiti

Graffiti featuring phrases 'Convert or Die' and 'Convert Your Kids Or Lose Them' has appeared on a shop and school in Sweden. Despite the violent nature of the messages, a spokesman for the junior school dismissed it as a "prank".

Despite there have been numerous other such messages drawn in Sweden recently, including 'Convert or Die' in October, and 'Pray to Allah or Die' in February, one local found the message confusing. "They could have been clearer and explained who they mean", said Mohamed Abdi to local paper Dalarnas Tidningar.
---
10/04/2016

–

BERGKAMEN, Germany

 – Woman sexually assaulted by migrant gang

A 30 year old woman enjoying a local Spring fair with her husband was sexually assaulted and groped by a gang of around 20 "Arab appearance men" on Friday night.

The gang started by separating the woman from her husband, and then proceeded to grope her body. When her husband realised what was happening, he rushed to her aid, but was outnumbered and thrown into a hedge by the men. The police report claims as officers arrived, the "situation threatened to escalate".
---
09/04/2016

–

VIENNA, Austria

– Afghan 'Asylum Seeker' Groomed 13-Year-Old School Girl For Sex

An 'asylum seeker' has been arrested in Austria after he groomed, "threatened" and "scared" a schoolgirl into having sex with him. The Afghan migrant, in his mid twenties, met with the 13-year-old girl in wooded areas, where the illegal sex act occurred.

The migrant had contacted the girl, from the Korneuburg area of Vienna, via social media at the start of the year, before grooming her. A police spokesman said: "The accused did not use any violence, but he did threaten her and scared her into doing what he wanted."

Having forced her to have sex, police said that the abuse had then continued with the man forcing her to meet him again to have sex.  The spokesman added: "Over the course of three months the asylum seeker repeatedly sexually abused the schoolgirl."

Read more from Central European News here.
---
08/04/2016

– 

STOCKHOLM, Sweden 

– Migrant who punched and spat at mother deported

The migrant who went viral after robbing an elderly woman and then abusing a mother with her children as she tried to prevent the crime is to be deported from Sweden.

CCTV footage showed the man trying to push the mother down the stairs of a metro station, and spitting in her face. Convicted of assault, he was sentenced to two months in prison. Yet due to the peculiarities of the European migration system and the Dublin treaties he is to be deported to Denmark rather than his home country, as that is the nation where he first claimed asylum.

Sweden may be reached by train from Denmark by 20 minute train with little or no passport checks, yet the man was deported by private charter plane at a cost of 80,700 Swedish Kronor (£7,000), reports Aftonbladet. Read about the original arrest on Breitbart London.

https://youtu.be/gMRJVSqew_A
---
08/04/2016

– 

Germany 

– Police seize €350,000 from rich migrants

Under German law, migrants crossing the border and claiming to be refugees can carry a maximum of €200 only, the remainder being confiscated by the government. Over the course of 2015 the German state managed to take some €349,438.97 from well-endowed 'refugees', money which will be spent on sending failed asylum seekers home.
---
07/04/2016

– 

HALMSTAD, Sweden 

– Child raped by two migrants

Two immigrants to Sweden have been arrested to connection to the rape of an under-age girl, the exact age of whom has not been given. FriaTider reports that tax records show the arrested men, aged 19 and 20, were born in Serbia and Yugoslavia.

One of the men already has a criminal record for assault. While at school in 2013 a female classmate told him he'd been badly brought up by his parents, prompting him to throw a chair at her.
---
07/04/2016

– 

COLOGNE, Germany 

– Major anti-migrant crime operation flops

A major, five-hour operation in the Islamist, migrant enclave neighbourhood of Kalk, Cologne involving significant police resources has failed to produce much effect. Taking on the so-called "NAFRI scene" — North African gangs who "commit crimes repeatedly" it is just the latest such operation in the neighbourhood recently.

Despite locking down an entire section of road and investigating every individual within the cordon — some 180 people — there was just one arrest of an illegal immigrant. There were two seizures of mobiles phones and a violation of drug laws, reports the Cologne Express.
---
07/04/2016

– 

TRÅNGHALLA, Sweden 

– Police investigate hate speech

Police were notified of a piece of graffiti on Sunday and have deemed it 'hate speech'. Searching for the perpetrator who wrote "Refugees Not Welcome", officers are appealing for witnesses to come forward. If found, the artist could be charged with "incitement of racial hatred".
---
07/04/2016

– 

KARBEN, Germany 

– Iraqi lies in front of traffic, demand house

An Kurdish Iraqi migrant man lay in moving traffic with his family outside the Karben town hall in protest against what he considered unfair treatment by the German government. The man had been told in Iraq that if he travelled to Germany he could expect to be given a house for free. A city spokesman said: "They insist on getting their own house because they had been promised that in Iraq", reports Frankfurter Neue Presse.

The man's daughter, who he "dragged to the ground" with him, was said to be "terrified".
---
07/04/2016

– 

STOCKHOLM, Sweden 

– Soldiers of Odin make arrest

Members of the anti-migrant crime vigilante group Soldiers of Odin intervened in a mugging in progress and detained the perpetrator, performing a citizen's arrest. Police later confirmed "two members of the public" had stopped the theft and performed an arrest.

FriaTider reports there were more than 30 Soldiers of Odin on patrol on Friday and Saturday night.
---
06/04/2016

– 

BERLIN, Germany 

– Germany to open borders again

Germany could lift temporary border controls brought in last year to help stem the migrant flow by mid-May if the number of arrivals continues to dwindle, Interior Minister Thomas de Maiziere said Tuesday.

"We would not extend the border controls beyond May 12 if the numbers remain this low," he told Austrian national broadcaster ORF, referring to a recent drop in arrivals following the closure of the main Balkan migrant trail. Agence France-Presse
---
06/04/2016

– 

GELSENKIRCHEN, Germany 

– Asylum seeker Sentenced to Nine Years for Murder

A migrant who killed a fellow asylum seeker was sentenced to nine years in prison by a German judge. The victim was stabbed to death following an argument though no motive for the argument was provided by the killer.

Two fifty euro notes were found in the stomach of the victim though authorities have no idea why they were there and if they were related to the dispute, reports N-TV.
---
06/04/2016

– 

DUSSELDORF, Germany 

– Return of sheep-rustling gangs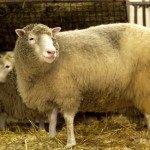 The arrest of a migrant criminal gang has revealed another unusual and largely extinct crime — sheep rustling. The four Balkan burglars, who used the employment of one of the gang in a parcel delivery service to plan over 40 carefully coordinated thefts were arrested four months ago.
But now one of the gang has confessed to stealing two sheep from a field in the middle of the night, and eating them. The thefts of the gang are thought to have been worth €90,000, reports the Dusseldorf Express.
---
05/04/2016

– 

MUNICH, Germany 

– Girls sexually assaulted in pool

Two 14 year old girls were approached at an outdoor pool in Neuperlacher, Munich on Sunday and assaulted. The migrant male assailants, who were described as being 16 and 17 year old Syrians as well as a 19 year old Afghan repeatedly touched and squeezed the girls bottoms.

One of the girls was also kicked by the men. After the girls were able to escape the harassment they reported the incident to the police, who arrested the men. They were later released, according to the police report.
---
05/04/2016

– 

GOTHENBURG, Sweden 

– Rare African Disease Arrives In Sweden

The West African Lassa fever virus has its first recorded case in Sweden, likely brought over by a migrant. The disease is rare in humans and can only be transferred via bodily fluids like blood.

Because the disease can cause haemorrhagic fever the patient has been put in isolation. Doctors say there is little worry for the public at this time, reports Friatider.
---
05/04/2016

– 

Hungary-Serbia Border 

– Army re-enforces fence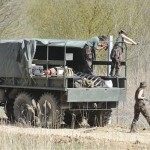 Hungarian soldiers with fencing equipment are strengthening the border after an increase in illegal migrant crossings. The work will re-enforce temporary fences installed last Autumn, reports Daily News Hungary.
With construction complete, the deployed soldiers then started work to support local police.
---
04/04/2016

– 

DELBRUCK, Germany 

– 14 year old forced into sex-acts

Two children were followed into a swimming bath changing room on Friday afternoon and sexually assaulted by two immigrant Afghanistan men, aged 25 and 20.

While the younger 11 year old boy was able to hide from the men, they caught a 14 year old in the shower, and forced him to perform "sexual acts" on them against his will. Once the attack ended the boys alerted a lifeguard and police arrested the men at the pool, reports Neue Westfälische.
---
04/04/2016

– 

GOTHENBURG, Sweden 

– Soldiers of Odin attacked

Citizen protection group members from the Nordic Soldiers of Odin group were beaten by unknown attackers on Saturday night, leading to one member of the anti-migrant crime patrol being hospitalised, reports Friatider.

Receiving reports of a fight and injuries police initially suspected the injured party would have been attacked by the vigilante group, but it transpired they were actually the victims. A police spokesman said they didn't know if the Soldiers of Odin were on patrol when the attack took place or not.

Although police do not presently have any suspects in the case, on the same evening a group of left-wing extremists attempted to attack a group of Soldiers of Odin in Uppsala. Read more about the anti-migrant crime Soldiers of Odin on Breitbart London.
---
04/04/2016

– 

Italy-Austria Border 

– Clashes as police close border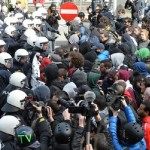 Austrian police have clashed with protesters demonstrating against the closure of Europe's borders to migrants. About 1,500 people took part Sunday in a protest at the Brenner border crossing between Austria and Italy.
Toward the end of a peaceful march dozens of protesters tried to break through a line of Austrian police in riot gear. Associated Press.
Read more on Breitbart London.
---
01/04/2016

– 

SOUTH STYRIA, Austria 

– Police use petter spray on violent migrants

Brawling Pakistani and Afghan migrants had to be separated by police on Thursday evening who were forced to use pepper spray to calm the violence.

Police were called three times between 2030 and 2130 by passers-by near the town railway station and arrived to find a 17 year old Pakistani man beating a 15 year old Afghani. They did not respond to commands from police to stop fighting so pepper stray was used. Both were then taken to a local migrant shelter for identification, reports Kronen Zeitung.
---
01/04/2016

– 

CHIOS, Greece 

– Injuries after migrant riots

Authorities on the Greek island of Chios say five people were injured and treated in hospital following clashes between Syrian and Afghan migrants at an overcrowded detention camp.

The clashes early Friday are the latest in a series of violent incidents at shelters and gathering points across Greece, where more than 50,000 migrants and refugees are stranded following Balkan border closures supported by the European Union. Associated Press
---
01/04/2016

– 

Latvia 

– Latvia Builds Fence on Russian Border

A 92 kilometer fence is being build on the Latvian-Russian border as the government in Riga fears a new wave of migrants coming through Russia on their way to Germany. A border patrol spokeswoman told Latvian media that the fence will be lined with barbed wire and is designed to restrict any potential illegal immigration into the eastern part of the European Union reports N-TV.
---
01/04/2016

– 

TRIPOLI, Libya 

– German Navy Rescues 105 Migrants at Sea

The German navy has rescued 105 migrants off the coast of Tripoli. German Bundeswehr say they spotted the boat about 50 kilometers off the coast of the North African country. 51 women and 2 children were among those rescued. The boat the migrants were on was sunk after the rescue reports N-TV.
---
ARCHIVE – You can read all the previous updates here.
---