A team of BBC journalists has filmed an attack on a lorry in Calais, with armed migrants blocking a major road with a log and ambushing the vehicle.
The BBC claims in an article published Thursday that the footage shows "people-smugglers going to extreme lengths to get migrants in Calais across the Channel to Kent".
The video does show two migrants confronting each other, but it is impossible to tell if they are traffickers or not, and unclear why migrants would pay others to move a log.
Placing debris on motorways to stop vehicles and then ambush them is a familiar tactic used in Calais. At the beginning of this month, a truck driver was threatened with a chainsaw and a lorry smashed and set on fire.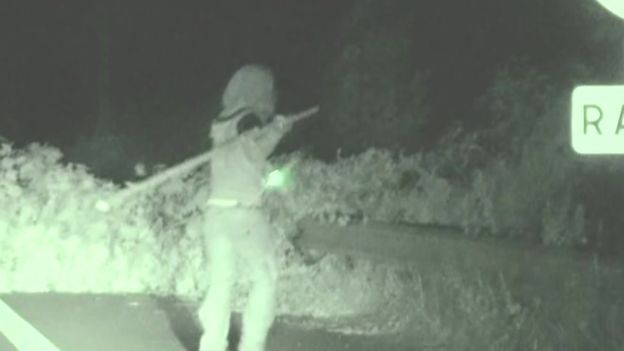 And just a few weeks ago, migrants wielding bats and knives smashed up vehicles on roads near the town as their owners sat in traffic, reportedly "just for fun".
If the BBC has sought to misrepresent the situation in Calais, it would not be the fist time.
In June, pitched battles between illegal migrants and French police caused huge delays. However, the BBC reported that the problems were down to a "power cut".
Recently, there has been a "spectacular" rise in the numbers camped near the town, rising by 53 per cent in just two months.
With increased security and razor wire fencing surrounding Calais's migrant camp and the seaport, migrants have become increasing audacious and violent in their attempts to enter the UK illegally.
Calais authorities told the BBC that some roads are now a "no-go zone" between midnight and 6am.
The town's mayor has said the situation at the so-called 'Jungle' camp has become "uncontrollable" as police numbers drop and migrant numbers rise.
"It has been over a year since I have been asking for the army to come", he said, adding: "There is a state of war in France and Calais…"