Hundreds of open borders and revolutionary Communist activists have marched on Parliament, demanding the "terrorist" Theresa May and her Tory government is "brought down" and Jeremy Corbyn installed in power.
The march became increasingly aggressive as it neared Westminister, where an arrest was made, and comes after the leadership of the Labour Party said they needed "every union mobilised" and for a million people to "get out on the streets" to overthrow the government.
The event, scheduled to coincide with the Queen's Speech, was organised by the radical campaign group Movement for Justice (MFJ), who declared "there will be no peace until this government is brought down" in adverts.
The group latterly attempted to co-opt public anger about the Grenfell Tower tragedy, demanding demonstrators "shut down London" in response, and the vast majority of chants referred to the disaster.
As crowds gathered in Shepherds Bush, speakers addressing the crowd claimed to represent a broad array of left-wing causes – including the opposition to the Finsbury Park terror attack and preserving open borders after Brexit. Palestine and transgender issues were also mentioned.
"BRING DOWN the government guilty of murder #justice4Grenfell", and, "No cover up. May's coalition of millionaires and bigots will not give truth or justice", read signs printed for the event.
"Stop scapegoating immigrants: Defend freedom of movement – No new immigration controls," added another.
"Social housing is a right, here to stay, here to fight!" chanted the crowds as they march towards Westminster. "When I say May, you say terrorists," and, "When I say May, you say murderer" was another chant, said enthusiastically by hundreds of protestors.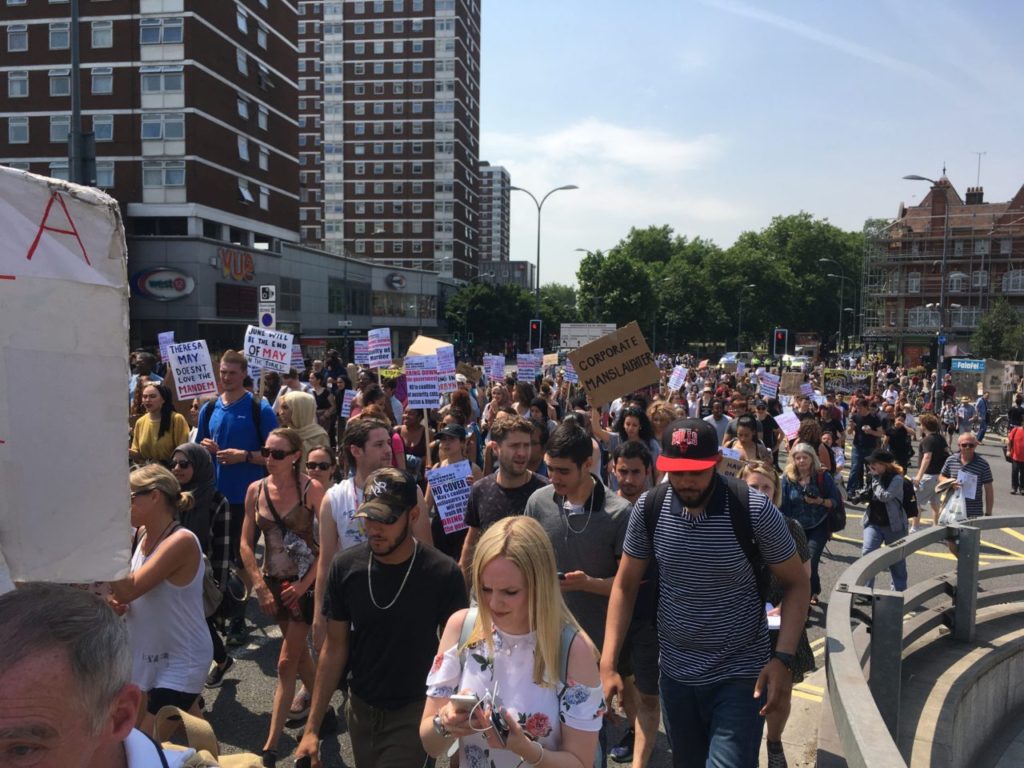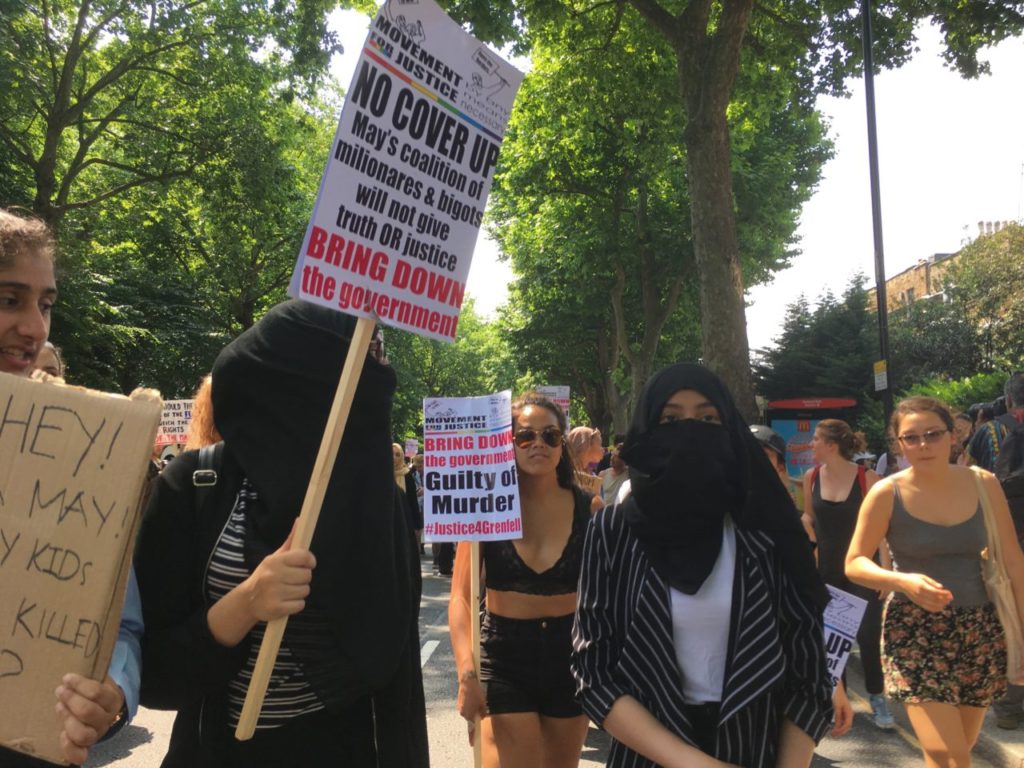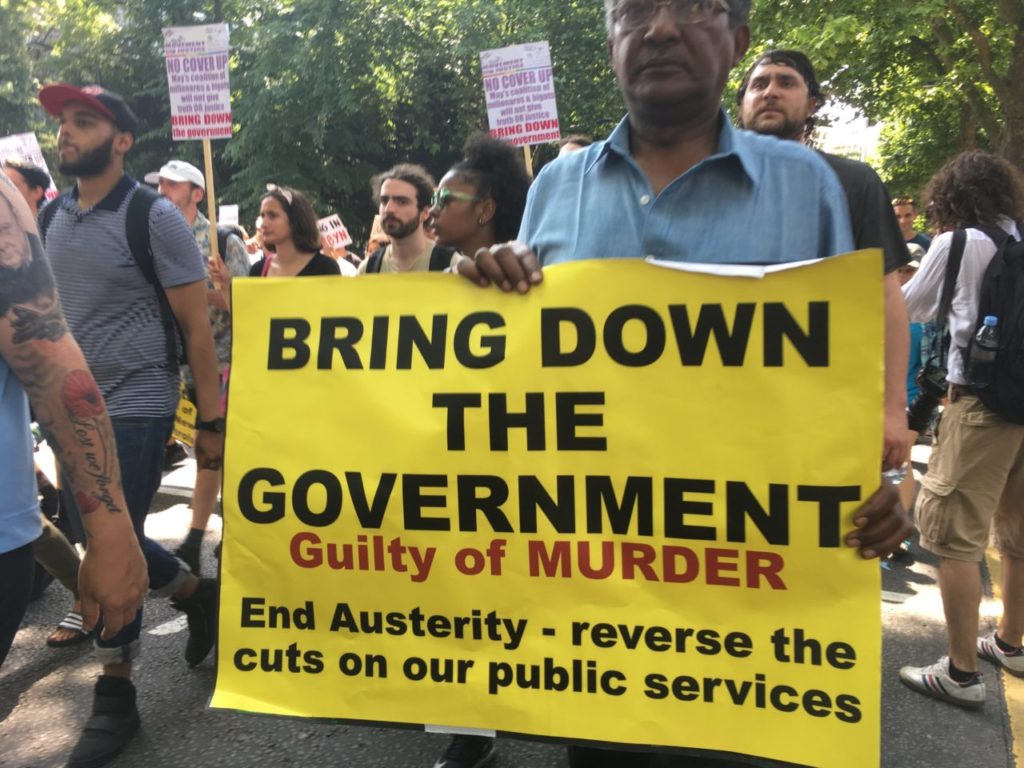 The crowds also echoed the Black Lives Matter Movement in the U.S. by chanting "No Justice, No Peace," with signs claiming the "Grenfell fire is Britain's Hurricane Katrina", blaming the disaster on "racism".
Despite their claims to represent to Grenfell, some close to the victims slammed the protest for openly politicising events and "hijacking" their suffering.
One charity worker, Howard Taylor, who is working with residents of the tower, told the Evening Standard: "I cannot emphasise enough how against this many of the affected residents I've spoken to are and they do not want their grief hijacked for any violent or destructive means."
A speaker from a Revolutionary Communist faction on the march shouted: "Fight against the landlords, fight against the Tories, fight against the bosses that get rich off the labour of workers…"
"This is about the working class all across London – we are under attack, and we can fight back, and we can win!" added another speaker.
"Justice for all of the victims of this capitalist crisis and this so-called housing crisis! This is a fight for socialism! Justice for Grenfell!" he added.
https://twitter.com/rosskempsell/status/877549474108899328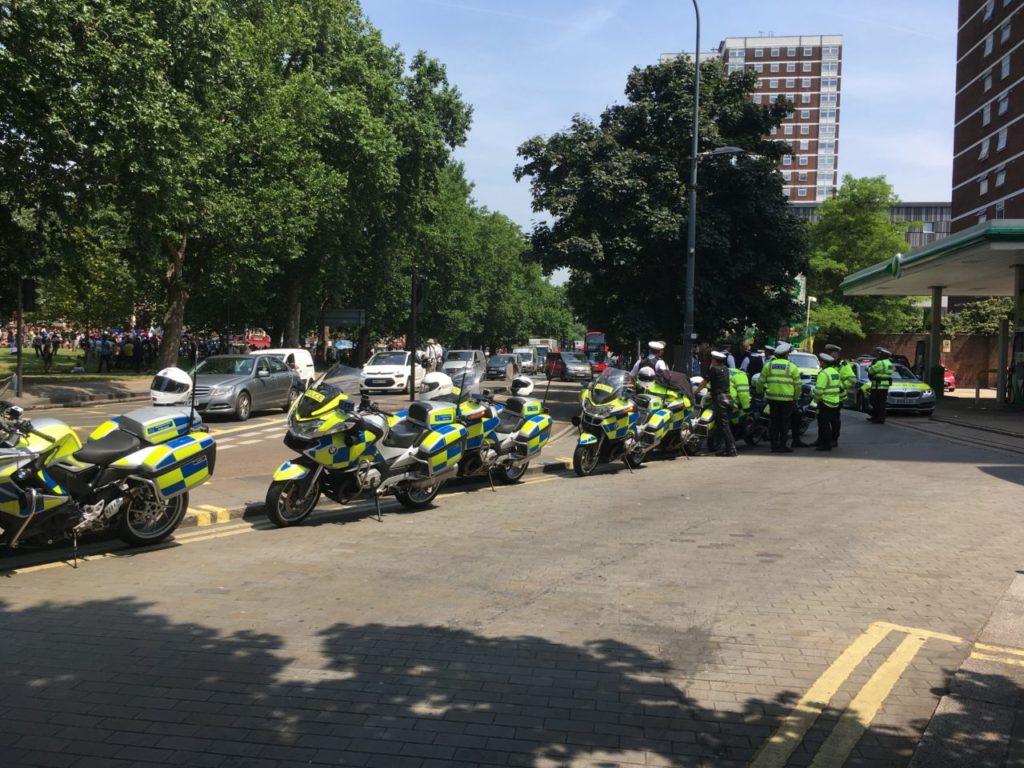 There was a large police presence at the event, including at least seven riot vans, five SUVs, and more than 10 motorbikes, which sped ahead to shut off central London roads.
A number of men in masks became aggressive as the march arrived in Parliament Square and one man was arrested in front of the Palace of Westminister.
Last week, Marxist Shadow Chancellor John McDonnell, who has named Russian revolutionaries Lenin and Trotsky as his biggest influences, said the left needed to "keep the momentum going" to force another early election and called for a "national demonstration".
To everyone planning on demonstrating against Theresa May's government over the next few weeks, it is vital that these protests are peaceful

— John McDonnell MP (@johnmcdonnellMP) June 20, 2017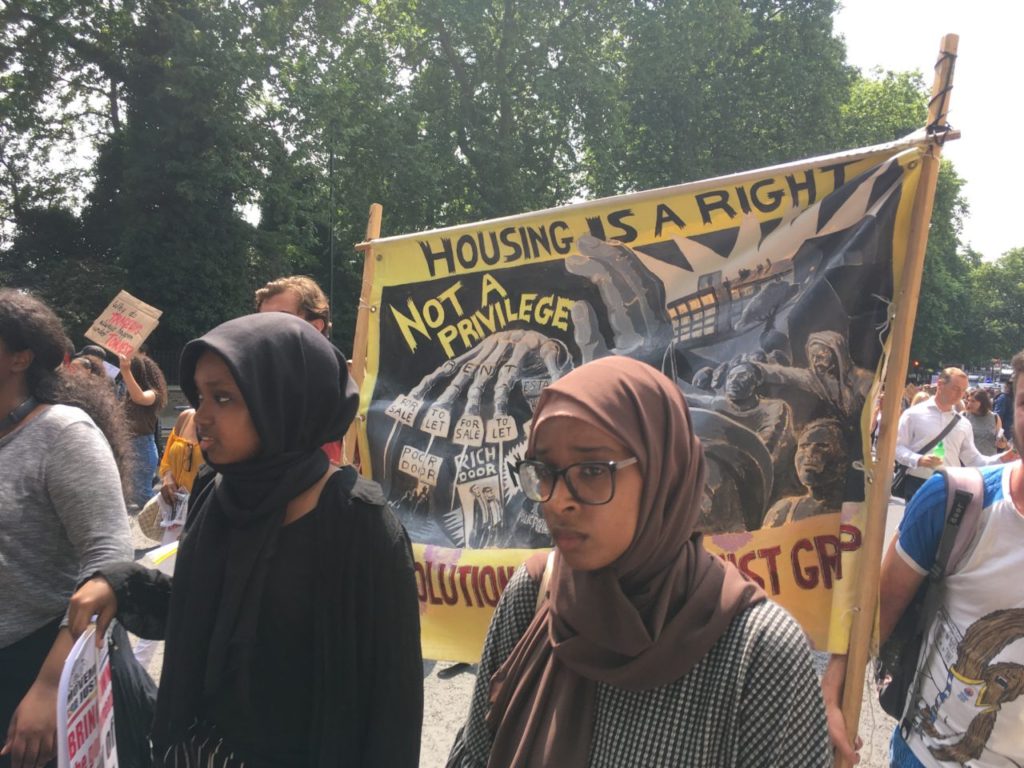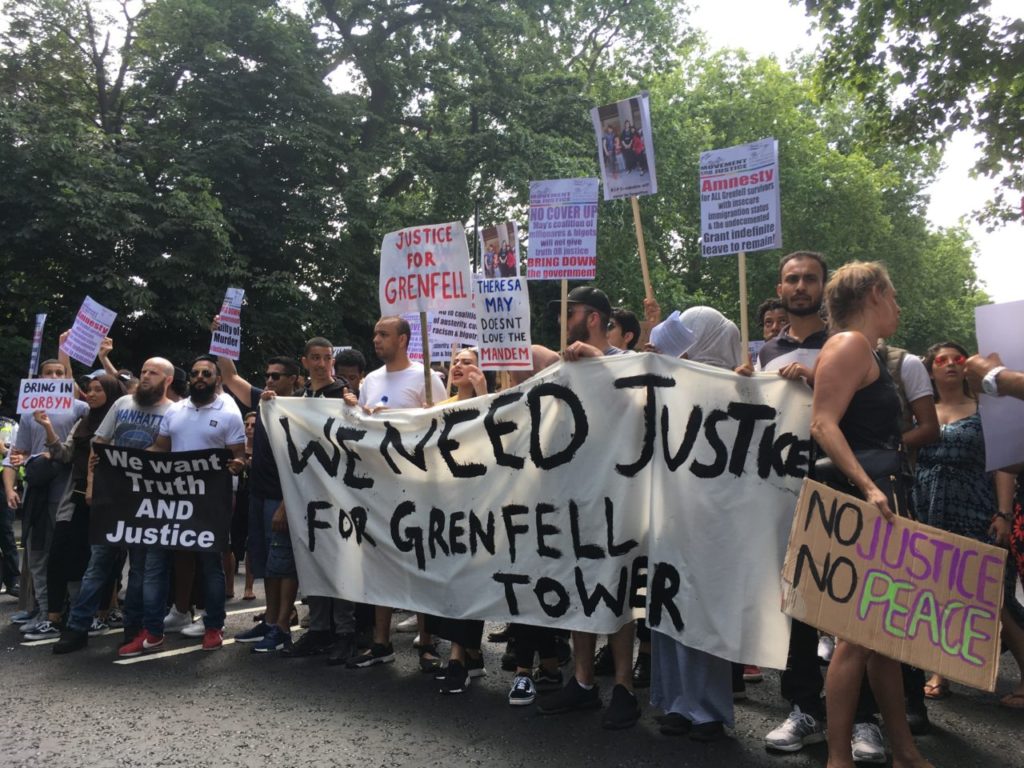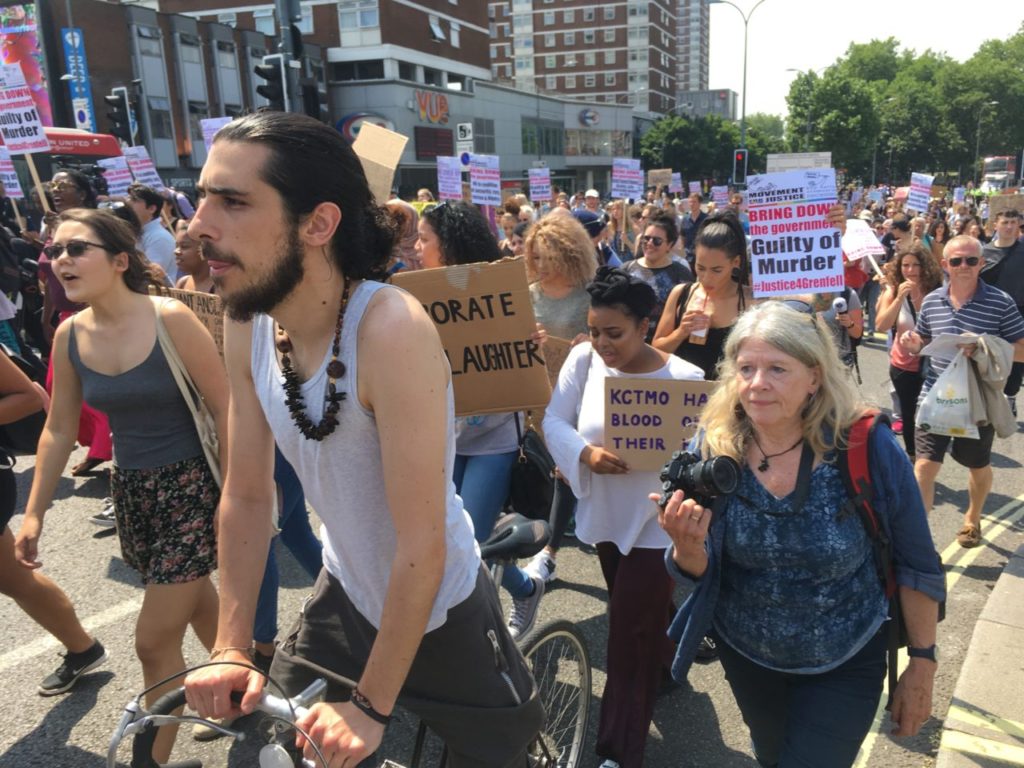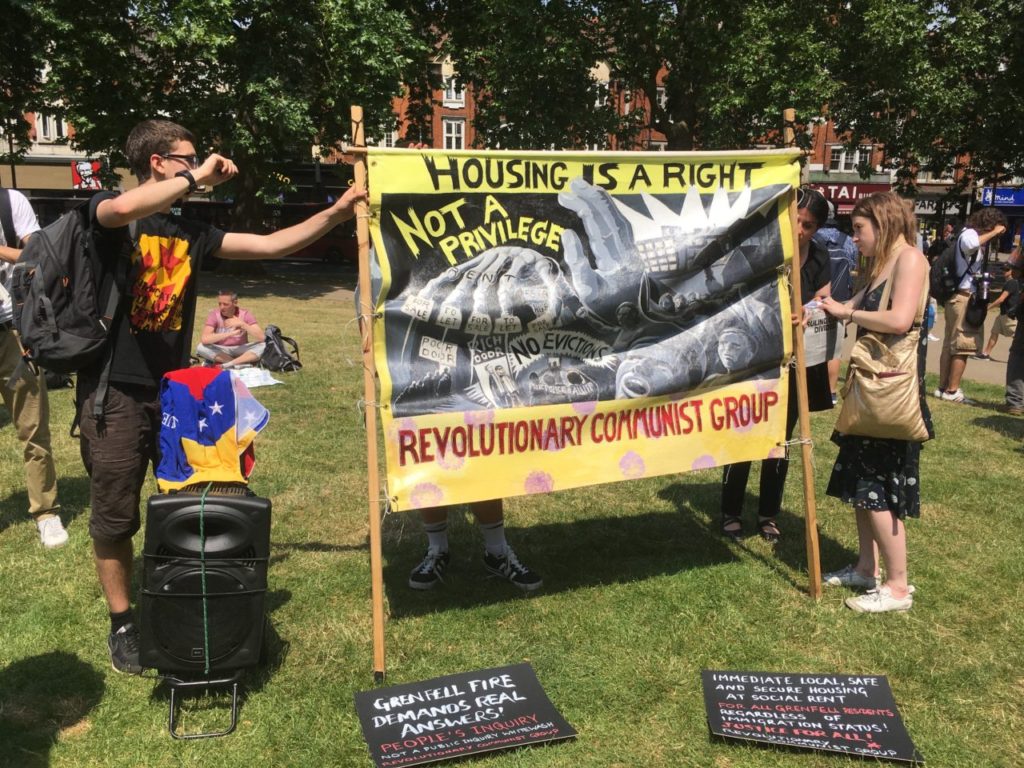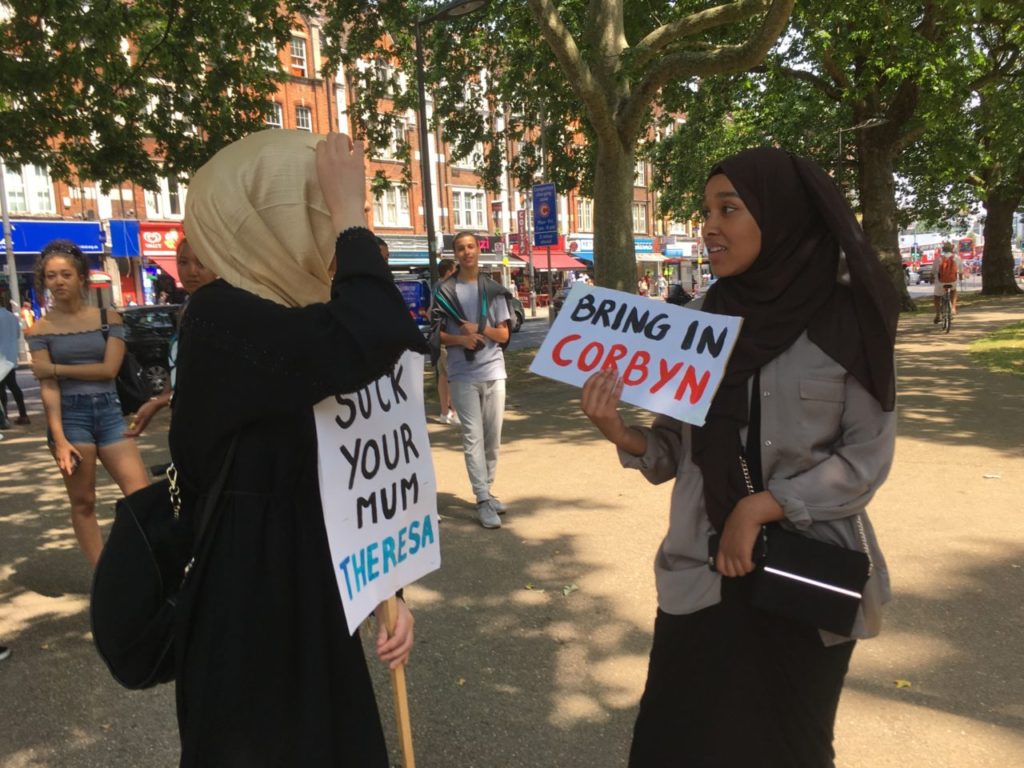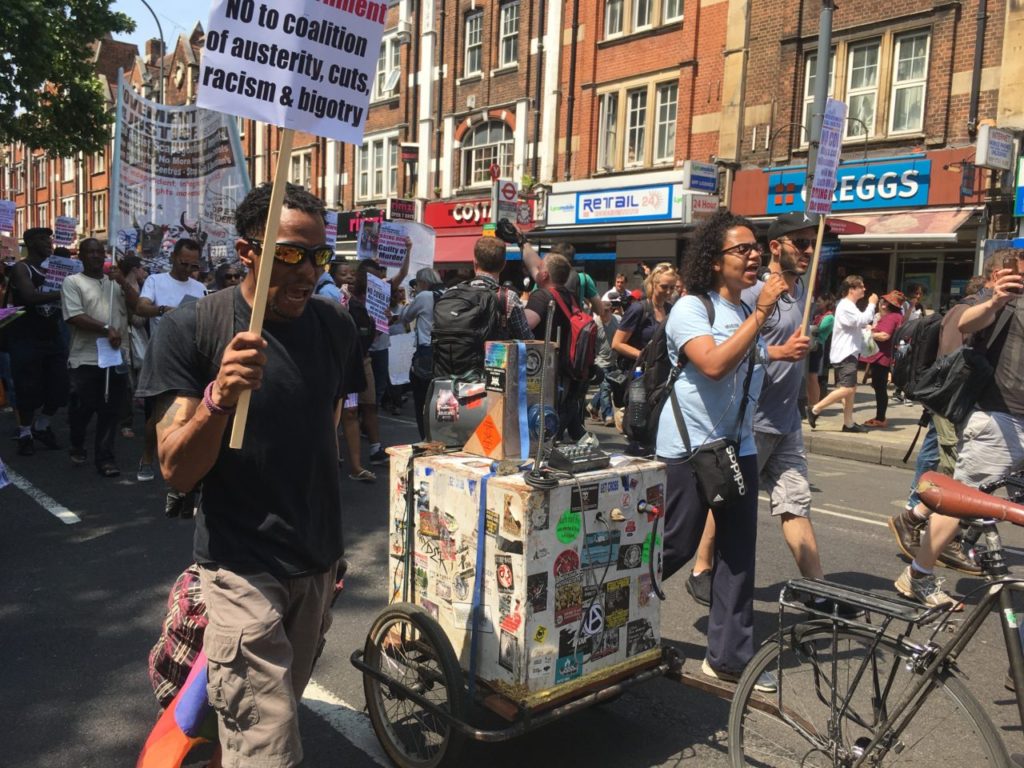 (All Pictures: Liam Deacon / Breitbart London)