Israeli actress and Wonder Woman star Gal Gadot posted a tribute on Instagram on Saturday to mark International Holocaust Remembrance Day.
She used the social media platform to deliver this simple message:
"Today is Holocaust Remembrance Day. A day to honor the victims of the Holocaust, she wrote. May we never forget. #WeRemember."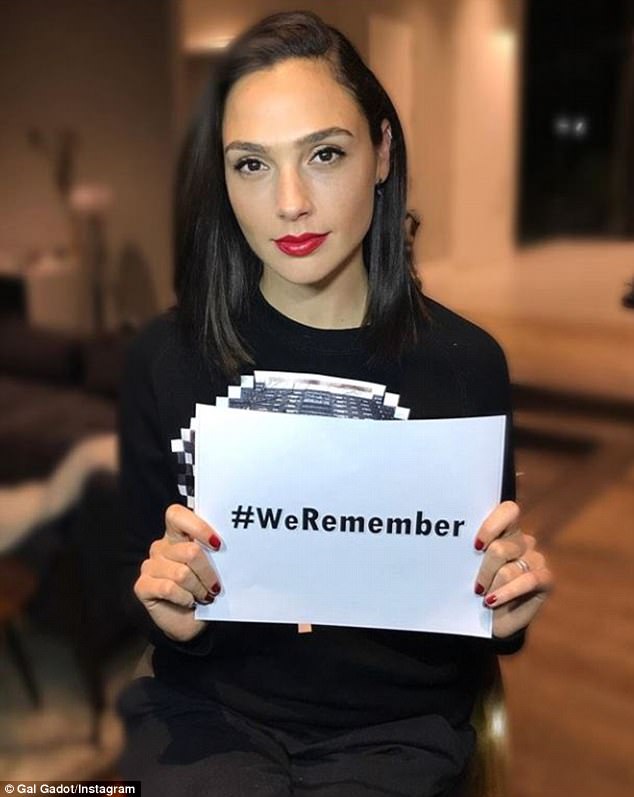 Other tributes also appeared on her on her Facebook and Twitter accounts, although the latter drew angry responses from those opposed to the Jewish State.
The mocking replies included comments like: "What about poor Palestinians slaughtered by your government?", "World also will never forget palestinian victims" and "What about the countless kids that are arrested and kept in cages? They get taken from their families screaming and crying and are put in jail to be abused by Israel soldiers…."
Actor Josh Gad was another who joined in. He shared a picture of his grandparents, Evelyn and Joseph Greenblatt with the words:
They were children in Poland, when they were taken from their homes and separated from their parents and their siblings, all of them were sent to Concentration Camps.

At the end of the war, they came to New York, immigrants in search of a new start.

The lessons of #holocaustmemorialday are not simply to memorialise the past, but to makes sure we don't repeat the same mistakes in the future, now, more than ever, we must never forget.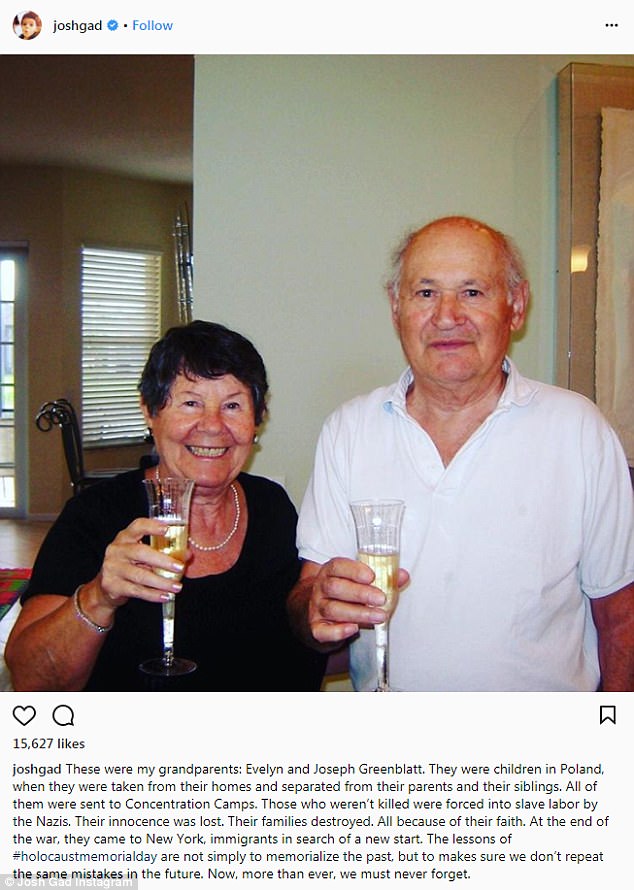 South Africa-born Australian actor Troye Sivan also shared on Twitter: "Today is #HolocaustMemorialDay. Spending it thinking about the 6 million Jews, millions of Slavs, Roma, LGBTQ people, people with disabilities, and countless others who all perished and suffered at the hands of pure evil. Never forget, and never again. Spread some love today"
Follow Simon Kent on Twitter:

Follow @SunSimonKent

or e-mail to: skent@breitbart.com