Interpol released Red Notices for two former FIFA officials and two executives on charges of racketeering, conspiracy, and corruption.
A Red Notice is to alert member countries that an arrest warrant is out for the individuals. Interpol is not allowed to arrest people, but it can assist the countries in identification and find the suspects "with a view to extradition or similar lawful action."
Euronews listed the suspects and their FIFA job descriptions: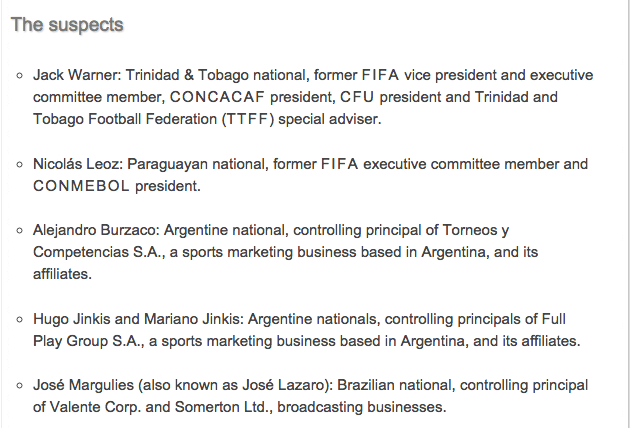 The United States claims the six men are responsible for over $150 million in bribes. The news broke only a day after Sepp Blatter stepped down as FIFA president. He is allegedly under an FBI investigation, but Attorney General Loretta Lynch refused to comment.