A New Jersey native was charged Thursday, along with three others who remain unidentified, with providing material support to the Islamic State (ISIS) terror group.
Samuel Rahamin Topaz, a recent convert to Islam, had plans to join the Islamic State, charges against him say. He faces a maximum penalty of 15 years in prison and $250,000 fine for attempting the endeavor.
The alleged ISIS recruit was a talented vocalist and athlete at Fort Lee High School in Bergen County, New Jersey, before he began to embrace Islam and hook up with three unidentified co-conspirators, at least one of whom was planning to carry out a terrorist attack in New York City.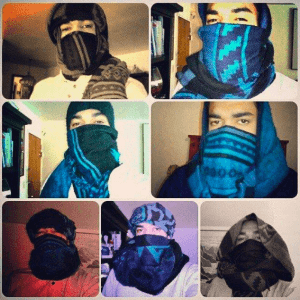 Samuel Rahamin Topaz, Facebook
One of his co-conspirators matches the description of 20-year-old Munther Omar Saleh, a Queens, New York, college student who was arrested earlier in June and charged with conspiring to provide material support to a foreign terrorist organization. Saleh was almost at the execution stage of a terrorist attack in New York City, the FBI complaint against him says.
With the arrest of Topaz, the New York-New Jersey area has now seen four individuals brought up on ISIS-related charges this week alone.
FBI Special Agent in Charge Richard M. Frankel said of the newest ISIS-related case:
Topaz conspired to provide services and personnel to ISIL. Topaz discussed his desire to travel to Syria to join ISIL. Fortunately, this threat did not materialize due to the indefatigable efforts of the FBI's Joint Terrorism Task Force. Prevention of terrorism is the FBI's top priority and I ask the citizens of New Jersey to assist us in this task by remaining vigilant and contacting the FBI or the police if they see or hear anything suspicious.
On April 25, Topaz announced on Facebook that he was going to soon "leave the country." Over the past year, he often posted Quran verses and wrote about how his "reversion" to Islam had brought him a new purpose in life.