A comparison of aerial photographs from President Barack Obama's first and second inaugurations shows that thousands fewer Americans showed up the second time around.
As Breitbart News has already documented, the mood of those who showed up at Monday's second inauguration was dismal and largely uninterested.
Obama's first inauguration in 2009 brought thousands more to Washington, D.C., filling the National Mall in all directions. In 2013, crowds barely covered half of the Mall, if that.
2009: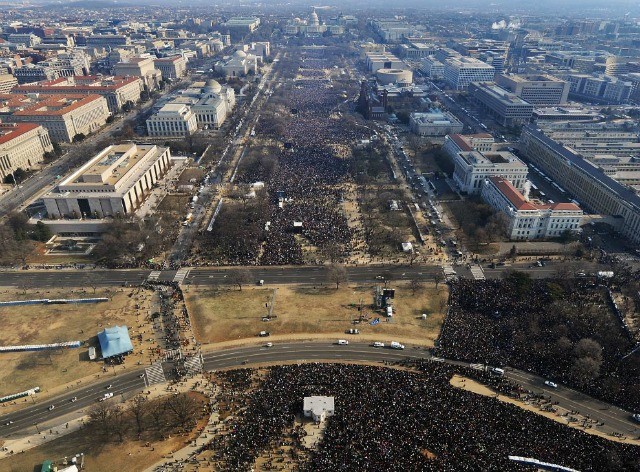 2013: