With leftists pushing a climate of violence via harassment and confrontation, some observers are calling for Trump aides and conservative-leaning Americans to acquire a gun for self-defense.
After Rep. Maxine Waters (D-CA) urged leftists to drive Trump Cabinet members from the public square, actor James Woods tweeted:
Buy guns. Vote. Violence is the next stop on the #MadMaxine slippery slope. We WILL fight back. https://t.co/BRBXAgXi5u

— James Woods (@RealJamesWoods) June 25, 2018
And the Washington Examiner quoted professor John Banzhaf specifically suggesting that Trump officials get a gun and a concealed carry permit:
High level officials in the Trump administration, especially if their faces are likely to be recognized by many in the public as a result of appearances on TV, might want to consider applying for a license to carry a concealed weapon in the District of Columbia, and/or other states they frequent, in view of the call by Rep. Maxine Waters for the public to "absolutely harass" these officials in public places, and other recent events indicating the increased danger they are in.
What follows is a list of eight handguns for law-abiding citizens who may worry about their personal safety amid the left's climate of violence: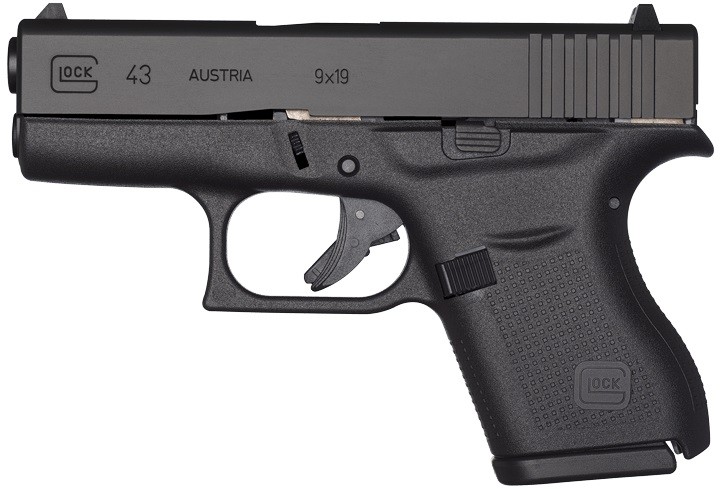 Glock 43 — The Glock 43 is a single stack 9mm pistol that is truly compact. It weighs about 17 ounces and is chambered in 9mm. Breitbart News has done extended torture tests on the 43 and found it dependable, durable, and accurate. It holds six rounds in the magazine and one in the chamber for a total of seven rounds.
Approximate price for a Glock 43 is $460-$480.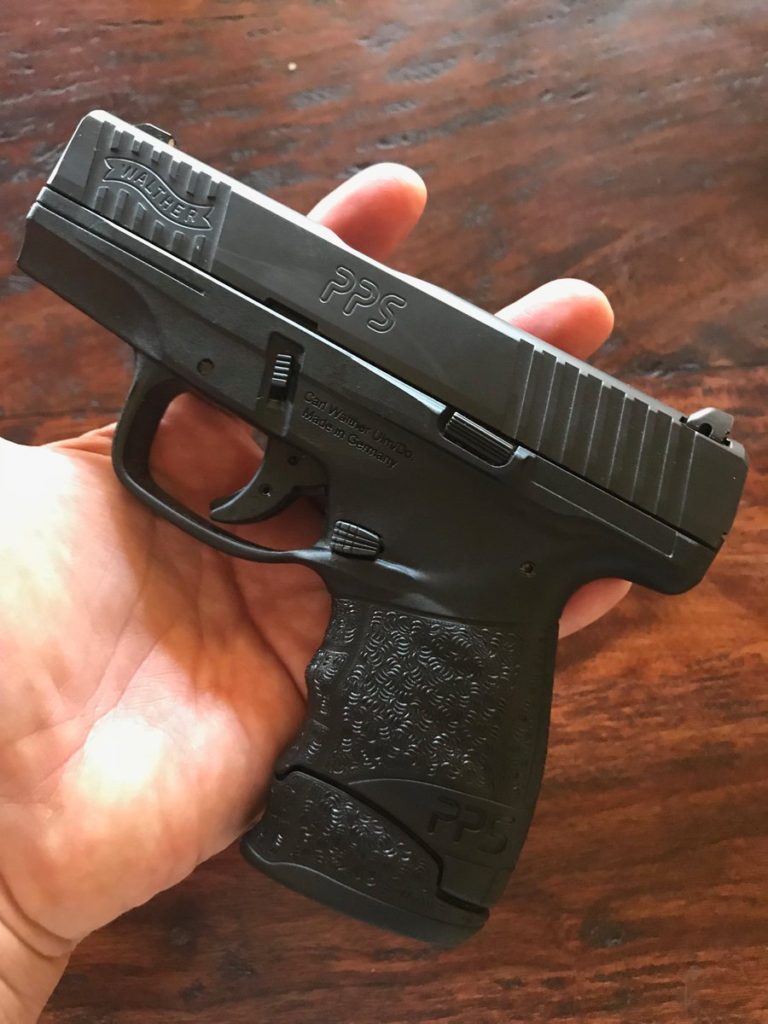 Walther PPS M2 — The Walther PPS M2 is also a single stack 9mm pistol. It weighs roughly 21 ounces. A stark difference between the PPS M2 the 43 is the grip on the PPS M2, which is carefully molded to fit the contours of the hand, providing a firm fit. The PPS M2 holds six rounds in the magazine and one in the chamber for a total of seven rounds.
MSRP for a Walther PPS M2 is $469.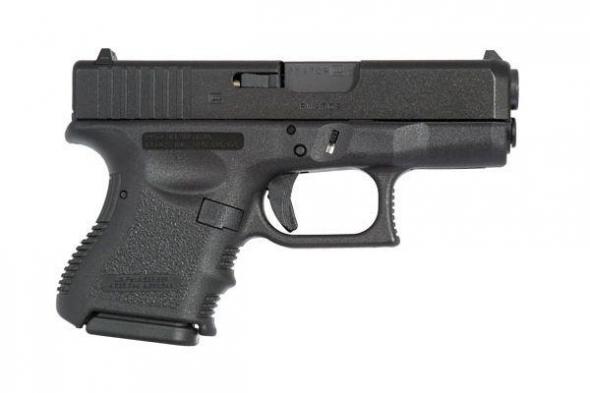 Glock 26 — The Glock 26 weighs in at 21.7 ounces, making it heavier than the PPS M2 but only slightly. It is meaty because it uses a double stack magazine instead of a single, which means it holds 11 rounds of 9mm versus the seven-round capacity of a Glock 43 or the PPS M2. And the size of the gun helps keep recoil manageable, making second shot acquisition much less complicated.
Approximate price for a Glock 26 is $550-$575.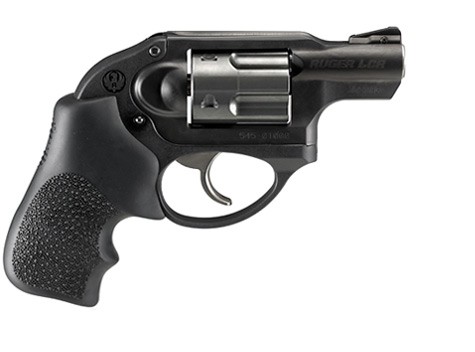 Ruger LCR — The Ruger LCR is a double-action revolver chambered in .357 Magnum (the gun can be acquired in other calibers, but purchasing it in .357 Magnum means you have a gun that can shoot .357 or .38 Special). It weighs 17.1 ounces and has a five-round capacity. The LCR is largely constructed out of polymer, which accounts for its light weight, and its hammer is covered to prevent snags when drawing the gun under duress. The LCR is a great self-defense gun because of its simple, point and shoot operation.
MSRP for a Ruger LCR in .357 Magnum is $669.00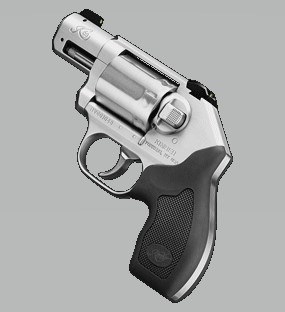 Kimber K6s — The Kimber K6s is a six-shot .357 Magnum revolver constructed of stainless steel and weighing in at 23 ounces. The gun is a defensive tool and a work of art. The trigger on this gun is the kind someone might expect if they took their gun to handgun pro-shop for upgrades. You can literally feel the hammer preparing to fall as the trigger is pulled.
MSRP for a Kimber K6s is $899.00.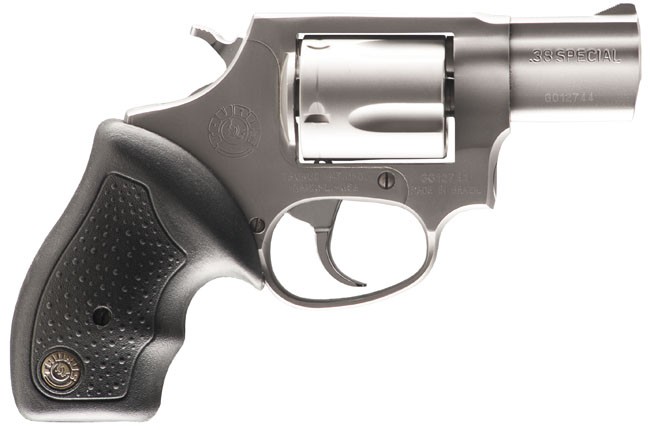 Taurus Model 85 — The Model 85 is a five-shot revolver chambered in .38 Special + P. The 85 weighs in at 17 ounces, and it is very basic in its operation, just like the Ruger LCR or Kimber K6s. The difference between the guns — Taurus 85, Ruger LCR, and Kimber K6s — is that the Taurus has an exposed hammer.
MSRP for the Taurus  85 is $400.00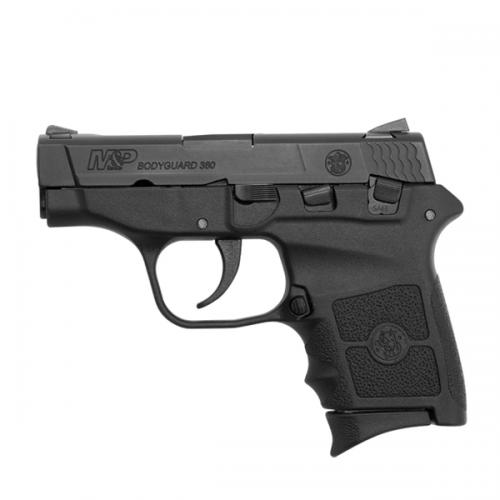 Smith & Wesson Bodyguard — The Bodyguard is a compact pistol chambered in .380. The gun is made so that it feels substantive in your hand, although it only weighs in at about 12 ounces. The Bodyguard has an external, thumb-operated safety and holds six rounds of .380 in the magazine and one in the chamber, for a total of seven rounds. Ankle holsters for the Bodyguard are available from numerous manufacturers, letting the gun disappear when carried while wearing jeans or cargo pants.
Approximate price for a Smith & Wesson M&P Bodyguard is $3700-390.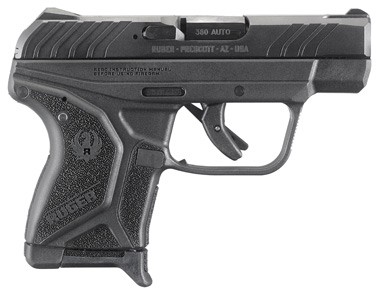 Ruger LCP II — The LCP II is a compact pistol chambered in .380. It weighs 10.6 ounces, which makes it perfect for carrying in a pocket holster. It is double action only, which means it has a relatively long trigger pull, but accuracy is still not a problem. The LCP II has texturing and a feel that was absent on the original LCP, and that is saying a lot because the original LCP was a hit. The LCP II is the result of Ruger taking a great gun and making it better.
The MSRP for a Ruger LCP II is $349.00.
It is incumbent upon citizens to know the laws of their region before carrying a gun for self-defense. Those laws vary state to state and, in some cases, city to city.
AWR Hawkins is an award-winning Second Amendment columnist for Breitbart News, the host of the Breitbart podcast Bullets with AWR Hawkins, and the writer/curator of Down Range with AWR Hawkins, a weekly newsletter focused on all things Second Amendment, also for Breitbart News. He is the political analyst for Armed American Radio. Follow him on Twitter: @AWRHawkins. Reach him directly at awrhawkins@breitbart.com. Sign up to get Down Range at breitbart.com/downrange.