Despite the inconvenient fact that a devout Muslim has been arrested for a Christmas Day arson that devastated a mosque in Houston Texas, the left-wing propagandists at Salon have not bothered to update a wildly misleading headline that blames the fire on "anti-Muslim violence."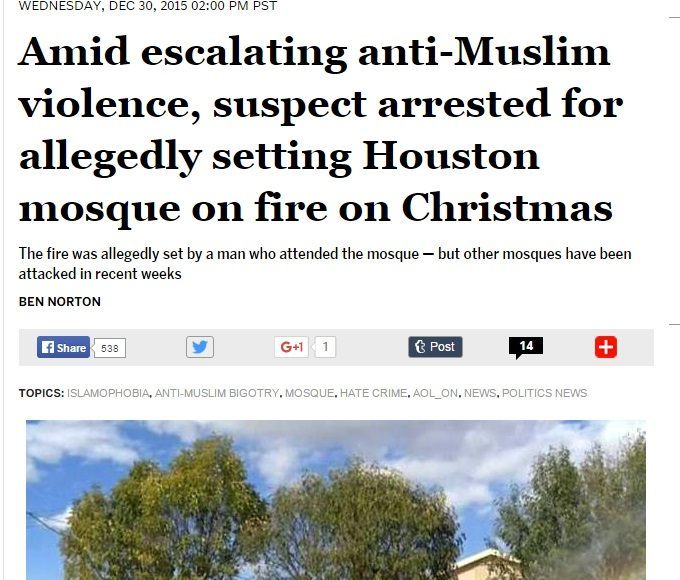 Although the piece has been updated to include the news that the man charged with deliberately setting the fire, Gary Nathaniel Moore, is a devout Muslim who attended this mosque five times a day, seven days a week, the misleading headline stands without even so much as an "update" added to inform readers that there is new information.
Once news of the identity of the alleged arsonist was released, the rest of the dishonest DC Media also lost interest in the story.
After the media attempted to initially link the arson to white racists inspired by Donald Trump, radio silence has now been employed so that the original smear stands and is not erased by the inconvenient truth of yesterday's arrest.   
Follow John Nolte on Twitter @NolteNC