Former Nickelodeon star Drake Bell was at the center of massive social media backlash Monday after issuing what some claim was a "transphobic" tweet about Bruce Jenner's Vanity Fair cover where he debuted as "Caitlyn."
Jenner appeared as a woman on the cover of the magazine's June issue, and celebrities and others, including family members Kim and Khloe Kardashian, have shown their support on Twitter.
But Bell drew the ire of Twitter-land when he tweeted, and then quickly deleted: "Sorry… still calling you Bruce."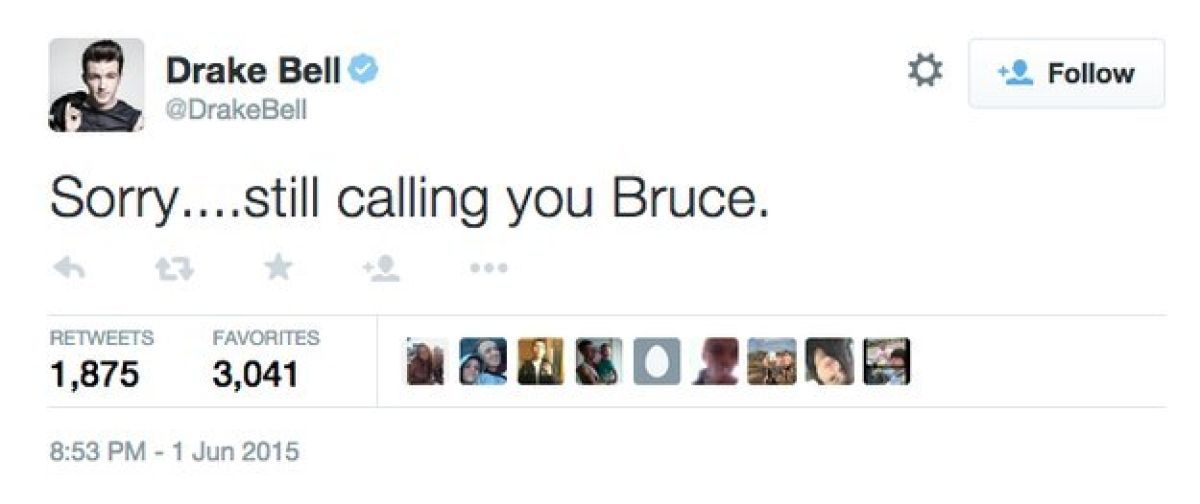 According to the New York Post, as the backlash quickly spread, Bell attempted to defuse the situation, tweeting: "Good thing social media has no effect on real life."
Shortly after that tweet, the Drake and Josh star followed up with another: "I'm not dissing him! I just don't want to forget his legacy! He is the greatest athlete of all time! Chill out!"
And fifteen minutes later: "Calm down children."
Bell quickly scrubbed all tweets related to Jenner from his feed. But that did not stop the massive backlash and angry replies from pouring in:
drake bell still tryna be relevant with a transphobic tweet when his career ended years ago lmao

— jasmine / bio if unf (@singniaz) June 2, 2015
my childhood is ruined, drake bell , you were my childhood crush, now ur a transphobic piece of garbage pic.twitter.com/GP2Or5mf7D

— #ShawnForMMVA — 5 (@huhmatt) June 2, 2015
Sorry….still calling you bankrupt. @DrakeBell #JustinForMMVA pic.twitter.com/wwFIk77XsX

— ⠀⠀⠀⠀⠀⠀⠀⠀⠀ (@savagearianna) June 2, 2015
Still, some came to Bell's defense:
Drake Bell is called transphobic just for wanting to call someone by their original name? You people are soft af, I swear.

— UNDISPUTED FUTURE (@Rollinspaigefan) June 2, 2015
Jenner joined Twitter Monday, where she quickly garnered 1 million followers in just four hours, breaking a record previously held by President Obama.