MATAMOROS, Tamaulipas — As the Mexican border state of Tamaulipas prepares for a heated gubernatorial election, the country's ruling party has tried and failed at shaking their image of corruption and their ties to drug cartels.
Next week, Mexican citizens will take to the polls for their general election where, for the first time in more than 80 years, the gubernatorial candidate from the Revolutionary Institutional Party (PRI) is lagging behind in the polls and is not a sure winner.
The chief concern among  residents along the northern part of Tamaulipas deals with the lack of basic security conditions as drug cartels have managed to impose their version of rule of law in this city despite the many claims made by government officials otherwise.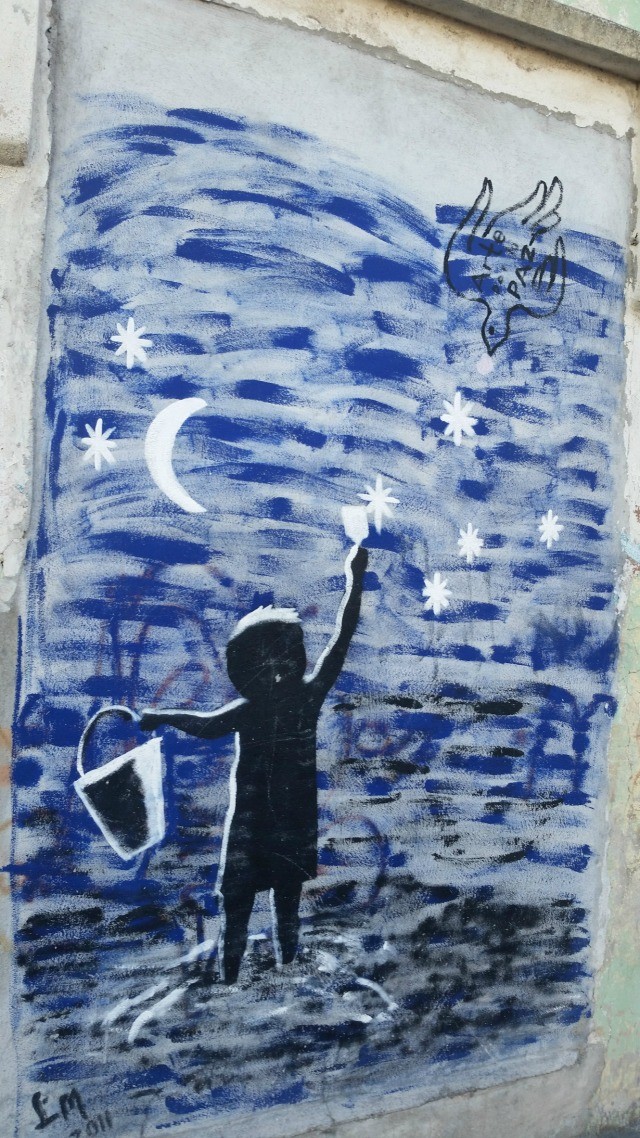 "No no no, you can't live like this," Margarita Estrada said in Spanish, a Matamoros resident who has seen the once busy tourist destination turn into a virtual ghost town as American visitors shy away from the constant cartel violence. "This used to be full of stores, full of Americans who would come drink, have a good time and shop without any concerns. Now this area is dying."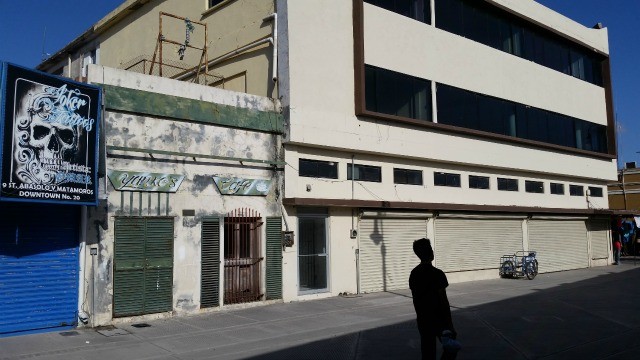 The PRI's Dark Past
The promises of improving security conditions have been made by candidates from the PRI for a long time. In 2011, current governor Egidio Torre Cantu came into power as a fresh face making multiple campaign promises. Residents believed that Torre Cantu would use his government's power to stop the raging cartel violence at the time and clear up the June 2010 murder of his brother Rodolfo Torre Cantu who was the original gubernatorial candidate until a team of Los Zetas gunmen executed him.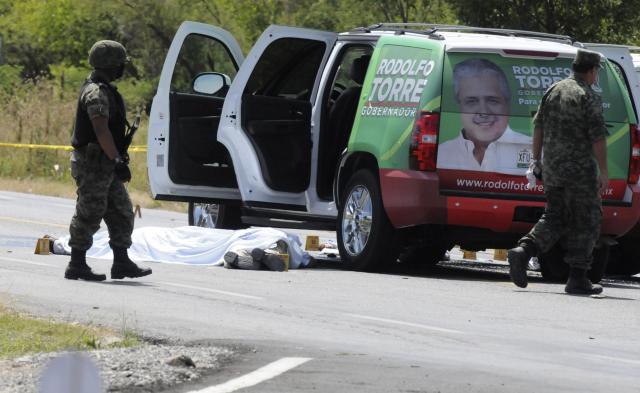 Instead of delivering on the promises and expectations of improved security, Tamaulipas residents saw a government indifference that became known as "no pasa nada" or nothing bad is happening. Then residents saw an unending amount of rhetoric about improving security conditions with no tangible results.
As time passed, residents began to make up their minds as to why the PRI government in Tamaulipas was not delivering results in the fight against drug cartels.
In 2013, the U.S. Department of Justice delivered a heavy blow to the credibility of the PRI when they publicly named former Tamaulipas governor Tomas Yarrington Ruvalcaba as a wanted fugitive. Court documents from the Southern District of Texas charged Yarrington with laundering cartel bribes from the Gulf, Los Zetas and the Beltran Leyva Cartels. Additional charges of drug conspiracy accused him of  helping drug cartels have access to Mexican shipping ports.
In 2015, the U.S. Department of Justice delivered another heavy blow to the PRI when they named a second former Tamaulipas governor as  a wanted fugitive. Eugenio Hernandez Flores is currently wanted in the Southern District of Texas on money laundering charges.
As time has passed, U.S. federal authorities have gone on to charge other officials with money laundering and seize assets from a large number of individuals from the PRI including former Matamoros Mayor Erick Silva Santos and various other former state officials or PRI operators.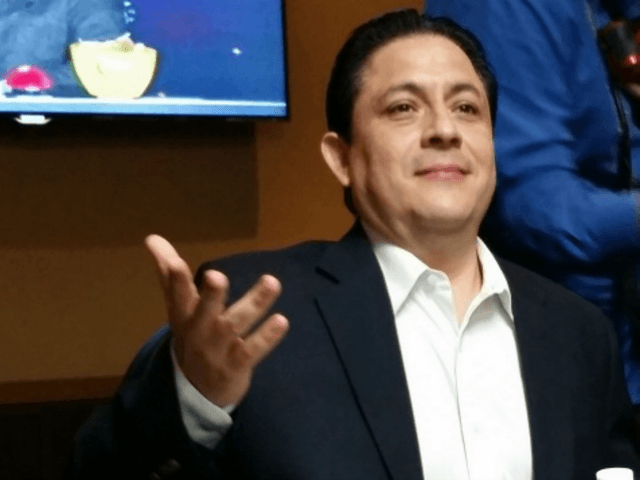 I Am The Candidate
The PRI's dark history has played a huge role in taking away support from its current gubernatorial candidate, Baltazar Hinojosa, who had been the mayor of Matamoros from 2005 to 2007. The onslaught of cartel violence that has taken over the state, as well as the unending cases of public corruption and cartel connections, has driven many residents away from the PRI. The exodus of supporters led to Hinojosa making a unique announcement last week.
During a televised news conference, Hinojosa delivered a series of steps that he would take as governor promising to take a hard stand on crime and ending the government indifference commonly referred to as "no pasa nada" or nothing bad is happening.
"Let it be clear, do not be mistaken, the candidate in this race is me, me right here," Hinojosa said in Spanish. "I am not Tomas (Yarrington) I am not Eugenio (Hernandez) I am not Egidio (Torre Cantu)."
News outlets in Mexico took the statements as Hinojosa's efforts to distance himself from the PRI's dark past and an attempt to make a fresh start. Despite the efforts, Hinojosa has surrounded himself with multiple PRI operators who have a long history with the party. Perhaps the most damaging figure to his effort of creating distance with the Party is former governor turned DOJ fugitive Hernandez. Leaked photographs and statements from businessmen in Tampico, Matamoros, and Reynosa point to Hernandez having town hall meetings with party insiders, where he openly campaigns for his "Amigo" Hinojosa.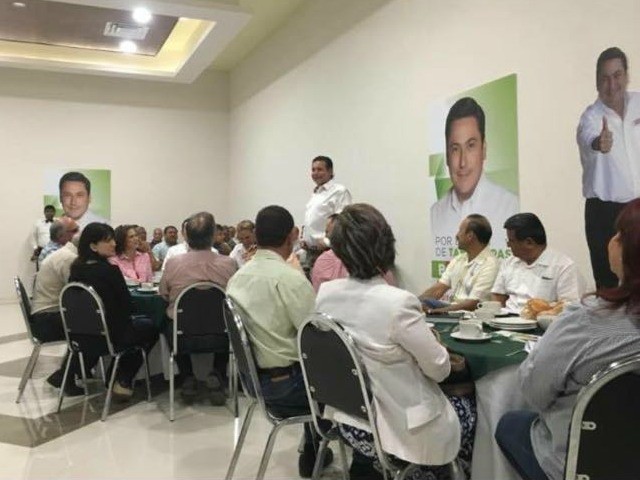 It remains unclear as to why the Mexican government has been reluctant to arrest and extradite Yarrington and Hernandez, who has told reporters that he is not worried when he has been asked about being a wanted fugitive.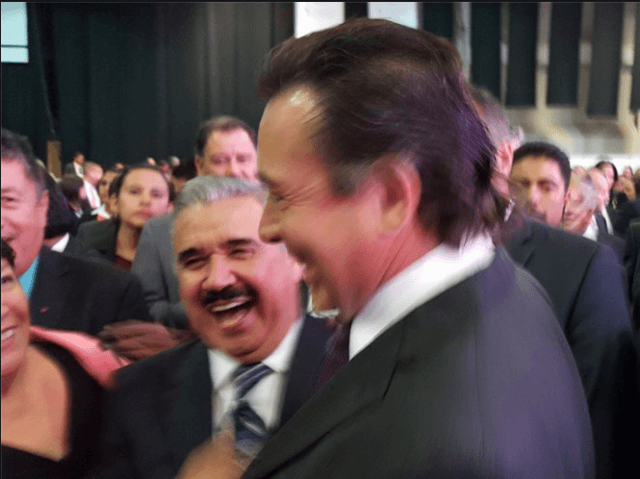 However, as Breitbart Texas previously reported, U.S. Congressman Filemon Vela has repeatedly called for the U.S. Department of State to put political pressure on Mexico to have the two fugitive governors extradited.
Ildefonso Ortiz is an award winning journalist with Breitbart Texas you can follow him on Twitter and on Facebook.