MONTERREY, Nuevo Leon — One of the key leaders of a faction of the Los Zetas Cartel was forced to perform oral sex and other humiliating tasks by his rivals while inside a state prison in this border state.
The sexual assault was revealed this week through as series of videos that appear to have been taken with cell phones. In one of the videos, a group of men can be heard laughing as they scream insults at a man nicknamed Muletas. The graphic video shows a man performing oral sex on another inmate as his head is forced violently into the groin area of the other inmate.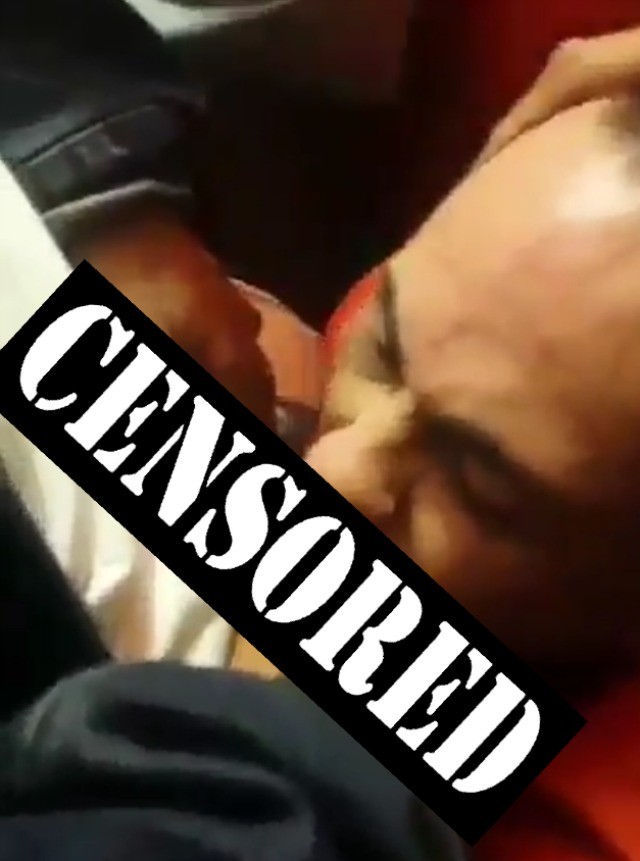 The man being forced to perform oral sex has been identified as Daniel Gustavo "El Muletas" or Crutches Valencia Treviño, a key leader within the Cartel Del Noreste (CDN) faction of Los Zetas. Valencia Treviño was arrested by Mexican authorities in late February in connection with various murders. The leader appears to have earned the nickname for having lost his right leg.
The images of Valencia Treviño come almost immediately after another leaked video depicted Muletas and other CDN members wearing lingerie as they were forced to crawl on the floor cleaning the inside of a common area in the Apodaca prison.
As Breitbart Texas has reported in the past, cartel members take pride in acts of machismo, proving their strength and virility. In a similar fashion, feminine traits are shunned by cartel members. The practice of dressing up cartel members in lingerie was used in the past by a Mexican marine as a way to humiliate the cartel members he was hunting.
Editor's Note: Breitbart Texas traveled to the Mexican States of Tamaulipas, Coahuila and Nuevo León to recruit citizen journalists willing to risk their lives and expose the cartels silencing their communities.  The writers would face certain death at the hands of the various cartels that operate in those areas including the Gulf Cartel and Los Zetas if a pseudonym were not used. Breitbart Texas' Cartel Chronicles are published in both English and in their original Spanish. This article was written by "M.A. Navarro" from Ciudad Victoria, Tamaulipas and Tony Aranda from Monterrey, Nuevo León.