MONTERREY, Nuevo Leon — A woman came close to dying after cartel gunmen kidnapped, tortured, set on fire and then dumped her along a dirt road in this border state.
Police officers from the rural municipality of Cerralvo reported that a man was walking along a road that leads to the Nogalito Dam when he found a woman covered in blood. The woman was identified as 42-year-old Blanca Aurora Segura Guevara. According to information released by authorities, she suffered multiple contusions and had second and third degree burns to her abdomen, legs and groin.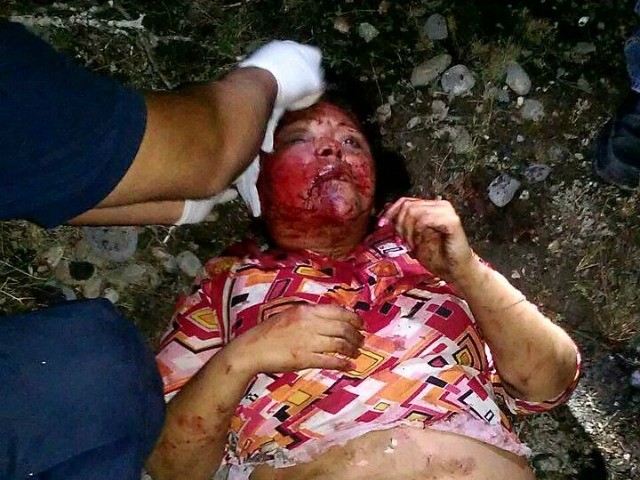 Segura told authorities that three gunmen took her as she was walking home in the town of Guadalupe. The gunmen forced the woman into a truck and then covered her head with a towel, asking if she went by the name "Concha".
The kidnappers took the woman to from the Tacubaya neighborhood to a dirt road called Pedreras near the border with Tamaulipas. The gunmen were able to move about 60 miles with complete impunity.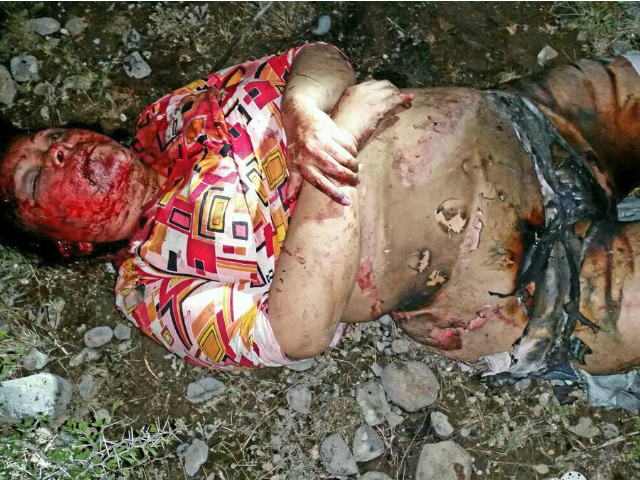 According to a preliminary medical report, the tortured woman had her jaw fractured due to multiple hard blows to her face. The woman also had a partial mutilation to her right ear. The gunmen then set fire to her from the waist down and dumped her on the side of the road thinking she would die, but did not. Authorities have not yet determined an official motive, nor the identity of the cartel that tortured her.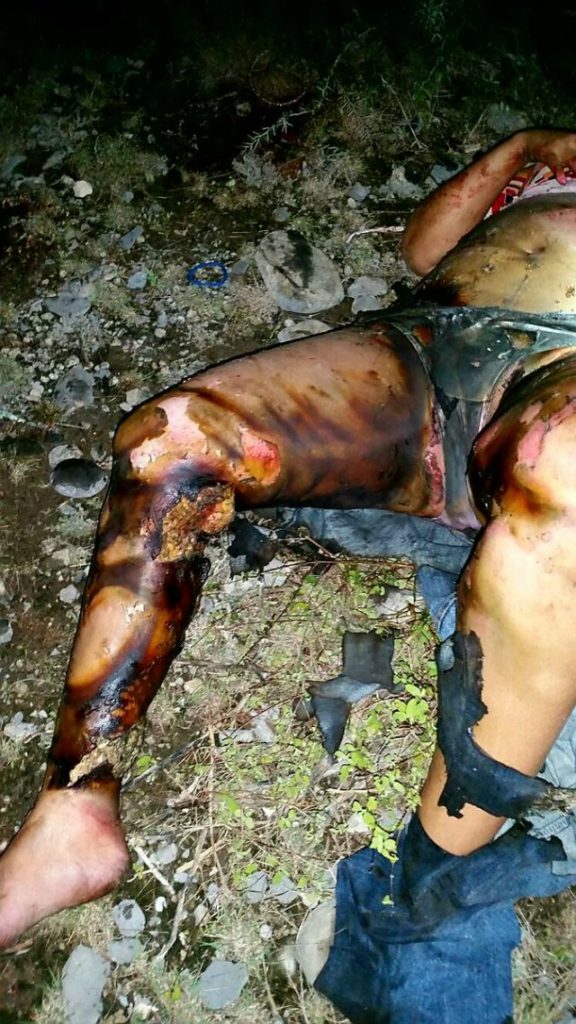 Editor's Note: Breitbart Texas traveled to the Mexican States of Tamaulipas, Coahuila, and Nuevo León to recruit citizen journalists willing to risk their lives and expose the cartels silencing their communities.  The writers would face certain death at the hands of the various cartels that operate in those areas including the Gulf Cartel and Los Zetas if a pseudonym were not used. Breitbart Texas' Cartel Chronicles are published in both English and in their original Spanish. This article was written by Tony Aranda from Monterrey, Nuevo León.