REYNOSA, Tamaulipas — Cartel gunmen carried out a series of attacks and kidnappings as the ongoing cartel violence in this city creeps into its third week.
In the most recent spike in violence, cartel gunmen pulled up to a white house in the Vista Hermosa neighborhood and began firing at a white Nissan pickup that was parked inside. The gunmen fired into the house as well, however, when authorities arrived, they did not find any victims–pointing to the apparent kidnapping of those inside.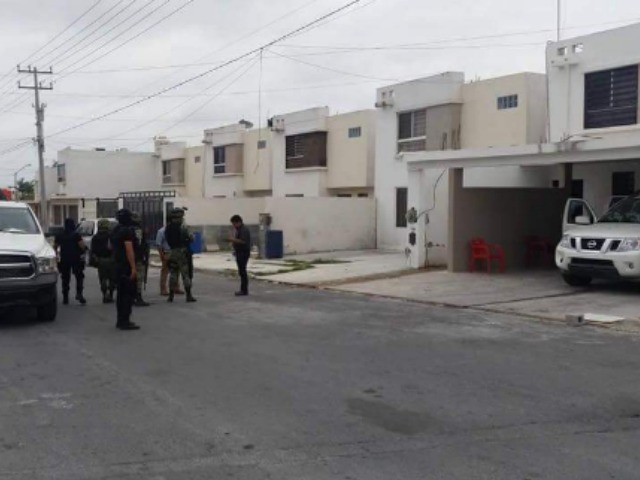 At the crime scene, authorities found more than 60 bullet holes in the house vehicle. In the garage, authorities found puddles of blood indicating at least one person was shot. Inside the truck, authorities found ammunition magazines and tactical equipment.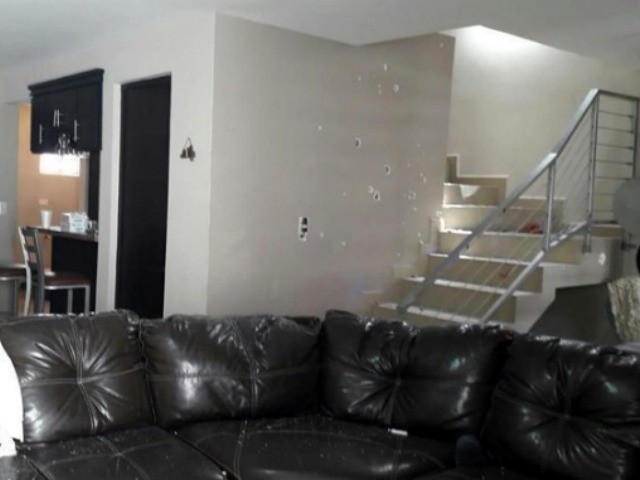 Soon after that attack, a team of gunmen began shooting and kidnapping various street-level drug dealers in the Rincon De Las Flores neighborhood. By the time authorities arrived, the gunmen managed to flee the area.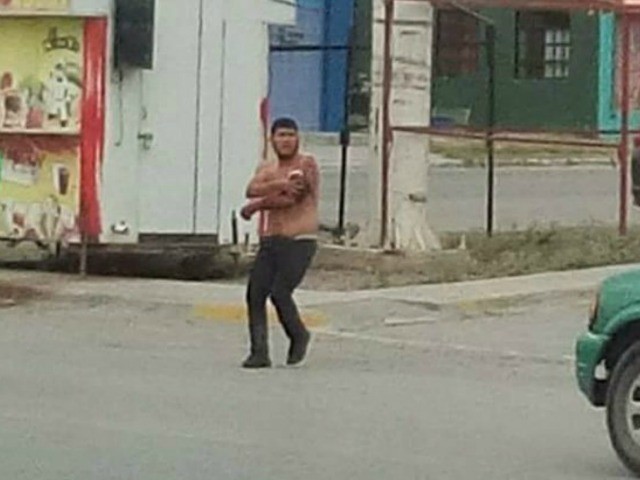 The targeted attacks led to SUVs with cartel gunmen taking to the streets, searching for members of a rival faction. As Breitbart Texas has been reporting, for approximately three weeks, rival factions of the Gulf Cartel have been fighting over control of drug and human smuggling routes as well as other sources of income in the region. The power vacuum has already led to more than 25 individuals killed, including a state police officer and an innocent bystander.
The mobilization of cartel gunmen throughout the streets of Reynosa led to a series of high speed chases and brief clashes with Mexican authorities. One of the incidents led to a crash in the Juarez neighborhood where cartel men managed to flee but left behind a black SUV with weapons, tactical equipment, and an apparent list with names an addresses of various cartel figures in the city.
Editor's Note: Breitbart Texas traveled to the Mexican States of Tamaulipas, Coahuila, and Nuevo León to recruit citizen journalists willing to risk their lives and expose the cartels silencing their communities.  The writers would face certain death at the hands of the various cartels that operate in those areas including the Gulf Cartel and Los Zetas if a pseudonym were not used. Breitbart Texas' Cartel Chronicles are published in both English and in their original Spanish. This article was written by "A.C. Del Angel" from Reynosa, Tamaulipas.