DIAZ ORDAZ, Tamaulipas — Mexican soldiers seized more than three tons of marijuana destined for Texas. Cartel smugglers hid their load in a grain shipment.
Mexican soldiers seized the drugs late last week in the town of Diaz Ordaz, just west of the border city of Reynosa, information released by Mexican law enforcement to Breitbart Texas revealed. The seizure occurred at a highway checkpoint set up by the military forces to disrupt cartel operations. There, the soldiers discovered the cargo. Cartel smugglers hid more than 315 bundles weighing at least 6,350 pounds within a grain shipment.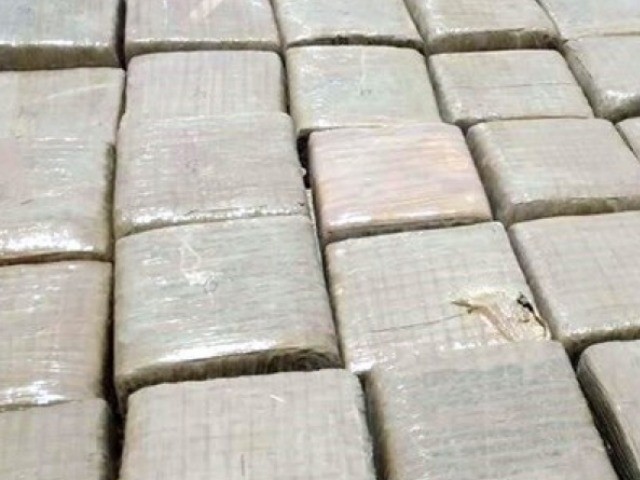 During questioning, the driver claimed he was in transit from the metropolitan city of Monterrey, Nuevo Leon, to Reynosa and eventually Matamoros. Mexico's Gulf Cartel is the ruling criminal organization in Matamoros and is the group responsible for smuggling large quantities of narcotics into Brownsville, Texas, and other parts of the country.
Mexican military forces have stepped up their operations and checkpoints in and around the border city of Reynosa not only due to the summer travel season, but also to the escalating violence at the hands of the Gulf Cartel, Breitbart Texas reported. For more than eight weeks, the criminal organization has engaged in a fierce internal struggle for control of the city. The violence has resulted in almost daily gun battles, executions, carjackings, robberies, kidnappings, and extortions.
Editor's Note: Breitbart Texas traveled to the Mexican States of Tamaulipas, Coahuila, and Nuevo León to recruit citizen journalists willing to risk their lives and expose the cartels silencing their communities.  The writers would face certain death at the hands of the various cartels that operate in those areas including the Gulf Cartel and Los Zetas if a pseudonym were not used. Breitbart Texas' Cartel Chronicles are published in both English and in their original Spanish. This article was written by "J.A. Espinoza" and "A.C. Del Angel" from Tamaulipas.