REYNOSA, Tamaulipas — Violence continues without slowing in this border city where two rival factions of the Gulf Cartel struggle for control. The narco-war spreads terror with daily gun battles, kidnappings, and carjackings.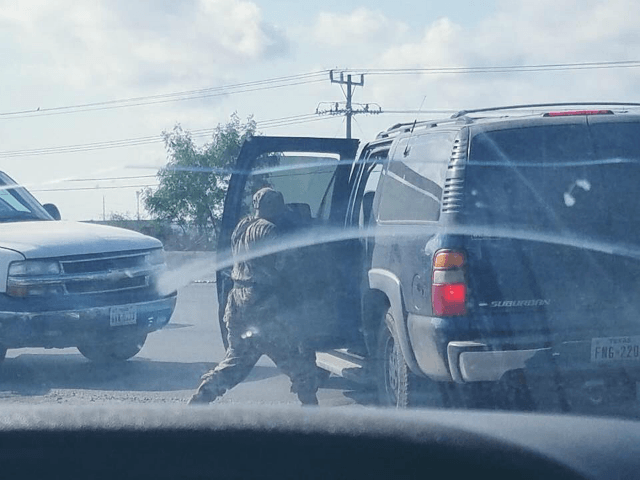 The fighting worsened in recent days when the group called Scorpions began armed incursions into the border cities of Rio Bravo and Reynosa to take control of the region. As Breitbart Texas reported, the fight for control stands between Luis Alberto "Pelochas" Blanco Flores and his allies against Petronilo "Panilo" Moreno Flores and other regional cartel leaders. 
One of the fiercest shootouts took place on the south side of the city, along the highway that connects the area with the industrial metro area of Monterrey, Nuevo Leon. A video taken by workers inside a refinery in Reynosa and later uploaded onto social media revealed the intensity of the shootout.
During the armed incursions, cartel gunmen use convoys of armored SUVs carrying machine guns, grenade launchers, and other types of artillery–setting off high-intensity shootouts.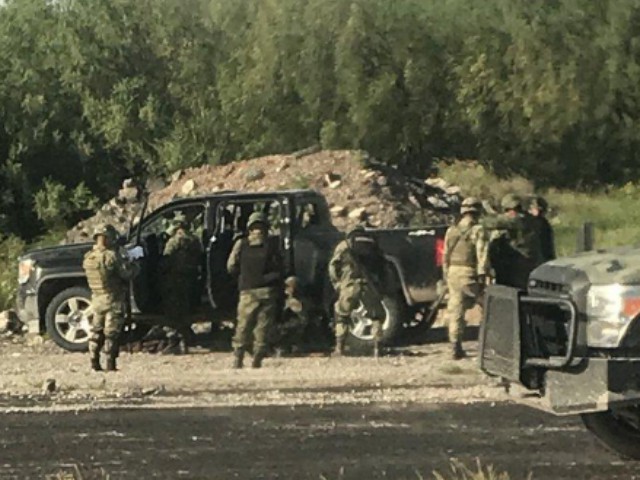 After one of the shootouts, authorities found the remains of an incinerated SUV with the remains of two suspected cartel gunmen. The shootouts continue in a daily fashion where it appears the group led by El Pelochas lost control of Rio Bravo and fell back to Reynosa, where the violence is expected to continue.
Editor's Note: Breitbart Texas traveled to the Mexican States of Tamaulipas, Coahuila, and Nuevo León to recruit citizen journalists willing to risk their lives and expose the cartels silencing their communities.  The writers would face certain death at the hands of the various cartels that operate in those areas including the Gulf Cartel and Los Zetas if a pseudonym were not used. Breitbart Texas' Cartel Chronicles are published in both English and in their original Spanish. This article was written by "A.C. Del Angel" de Tamaulipas.