REYNOSA, Tamaulipas — Convoys took to the streets of this border city for fierce gun battles as rival factions of the Gulf Cartel move to take control of the region. It is believed that almost a dozen people were killed with at least six Mexican soldiers injured.
For two days now, the city is under siege by narco-blockades using vehicles and tractor trailers on main avenues to slow the movements of Mexican authorities.
One of the fiercest gun battles left six soldiers injured and also spread terror in an industrial area where the gunmen tried to hide among local factory workers. The shootout began in the Almaguer neighborhood.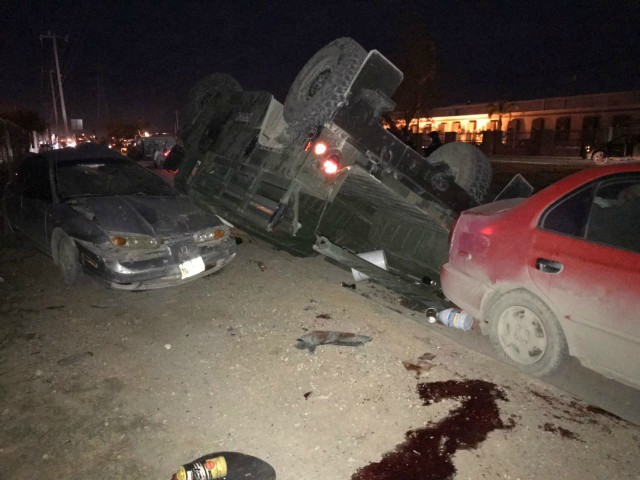 In that area, teams of Gulf Cartel gunmen faced off–spreading terror among local residents. Military forces advanced into an industrial area called Parque Reynosa to combat the street shooters. During the skirmish, military forces chased a truck believed to belong to Grupo Escorpion faction of the Gulf Cartel and were eventually able to stop them. A military Humvee rolled over, injuring at least six soldiers who were rushed to a local hospital. Unofficial information points to one of those soldiers dying shortly thereafter.
The troops killed two gunmen in the parking lot of a factory called Kimball Electronics. The rest managed to run inside, spreading fear among the workers since the factory was placed in a lockdown. Military personnel checked IDs of everyone inside as a way to locate the suspected shooters.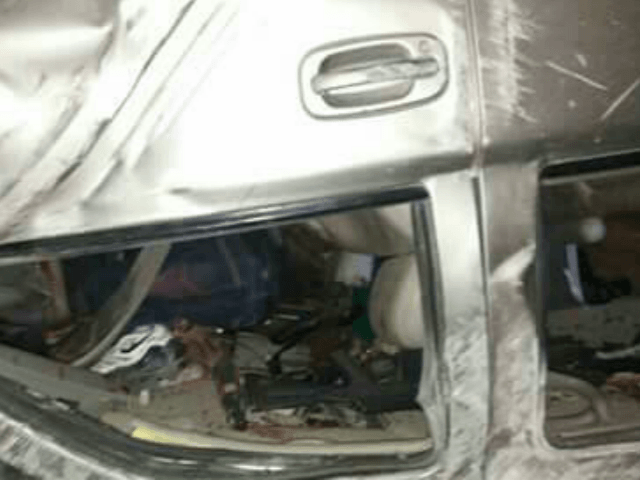 In another shootout in the Cañada neighborhood, gunmen faced off against rivals where an innocent bystander was injured.
Editor's Note: Breitbart Texas traveled to the Mexican States of Tamaulipas, Coahuila, and Nuevo León to recruit citizen journalists willing to risk their lives and expose the cartels silencing their communities.  The writers would face certain death at the hands of the various cartels that operate in those areas including the Gulf Cartel and Los Zetas if a pseudonym were not used. Breitbart Texas' Cartel Chronicles are published in both English and in their original Spanish. This article was written by "A.C. Del Angel" from Tamaulipas and Breitbart Texas' Ildefonso Ortiz.