Breitbart News publishes the first known image of the brutal Mexican cartel boss behind the assassination of an attorney in Texas. The cartel boss is known as "El Gato," but his proper name is Jose Rodolfo Villarreal Hernandez, a one-time top boss for the Beltran Leyva Cartel who branched off and established his criminal empire in San Pedro, a ritzy suburb of Monterrey, Nuevo Leon.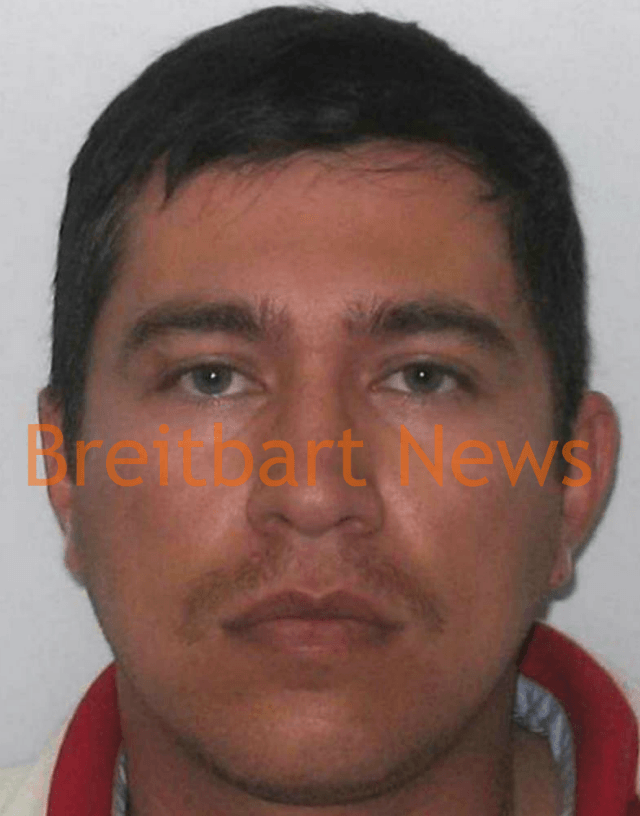 Law enforcement sources revealed exclusively to Breitbart News that 40-year-old Villarreal is the mastermind behind the widespread extortion of wealthy businesses, a recent spike in executions, and the use of real state companies to launder millions in illicit funds. The organization, led by a man known as "El Gato," is linked to 15 recent-high profile murders in San Pedro. Law enforcement sourced revealed that Villarreal managed to earn the loyalty of multiple state, federal, and municipal authorities working in San Pedro.
"The main extortion in the area is the collection of fees from businessmen who are forced to pay in U.S. dollars for the criminal organization to not target them and for their businesses to not be targeted," said a top Mexican intelligence official who asked to not be named citing security reasons. "This is a criminal organization that is considered to be high-risk that is independent and has a network of informants in different law enforcement agencies."
Villarreal Hernandez is currently wanted in the U.S. for allegedly ordering the murder of Gulf Cartel attorney-turned-government informant Jesus Guerrero Chapa. Guerrero Chapa was living in the Dallas suburb of Southlake when gunmen murdered him after a long-term surveillance operation. Villarreal had a personal vendetta against Guerrero Chapa, who he blamed for the murder of his father. Detectives with Nuevo Leon's State Investigation Agency recently arrested Villarreal's brother Ramon "El Mon or Gatillo" Villarreal, also wanted in the U.S. for alleged connection with Guerrero's murder.
El Gato began his career as a Mexican federal agent working in the border state of Sonora where he learned advanced law enforcement and surveillance tactics. Mexican intelligence sources revealed to Breitbart News that during his time as a cop, he developed a network of official contacts who, to this day, continue their protection and intelligence support.
Villarreal climbed the ranks of the Beltran Leyva Cartel until he became a regional boss for the Monterrey area. He is now engaged in a fierce territorial battle with his former boss, Hector "La Burra or HH" Huerta Rios. The fight between Villarreal and Huerta Rios began after the latter was released from prison. Villarreal is believed to be targeting all known associates of his former boss, however, Mexican authorities are hesitant to intervene, according to official sources.
Ildefonso Ortiz is an award-winning journalist with Breitbart Texas. He co-founded the Cartel Chronicles project with Brandon Darby and Stephen K. Bannon.  You can follow him on Twitter and on Facebook. He can be contacted at Iortiz@breitbart.com. 
Brandon Darby is the managing director and editor-in-chief of Breitbart Texas. He co-founded the Cartel Chronicles project with Ildefonso Ortiz and Stephen K. Bannon. Follow him on Twitter and Facebook. He can be contacted at bdarby@breitbart.com.
Tony Aranda from the Cartel Chronicles project contributed to this report.