NUEVO LAREDO, Tamaulipas – Cartel gunmen working for a convicted terrorist kidnapped, tortured, and humiliated a citizen journalist who recorded a recent gun battle and dared to share the footage on social media. The attack is the second of its kind in recent weeks where Los Zetas tried to scare locals into silence.
This week, gunmen from the Cartel Del Noreste (CDN) faction of Los Zetas tortured an unidentified man and spray-painted him. He was left in his underwear in the streets of Nuevo Laredo as a warning to all residents to not record or photograph cartel gunmen.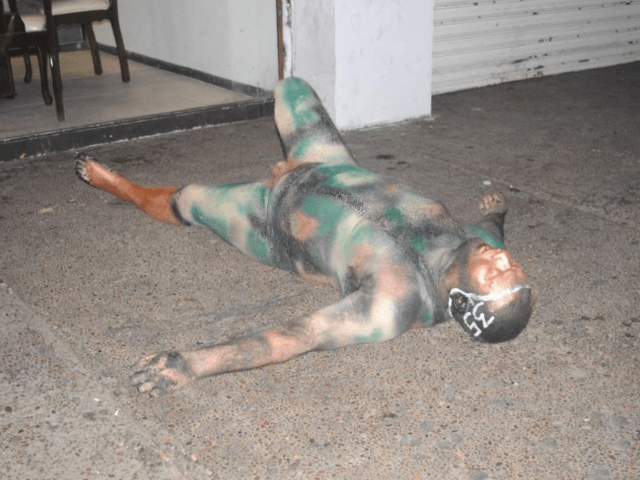 The man claimed to be the individual who, over the weekend, used his cell phone to record a fierce gun battle between Mexican soldiers and the CDN. As Breitbart News reported, Mexican soldiers killed six CDN gunmen during the clash.
Earlier this year, Los Zetas tortured another man who they stripped and spray-painted with a message warning other citizen journalists to not document violence.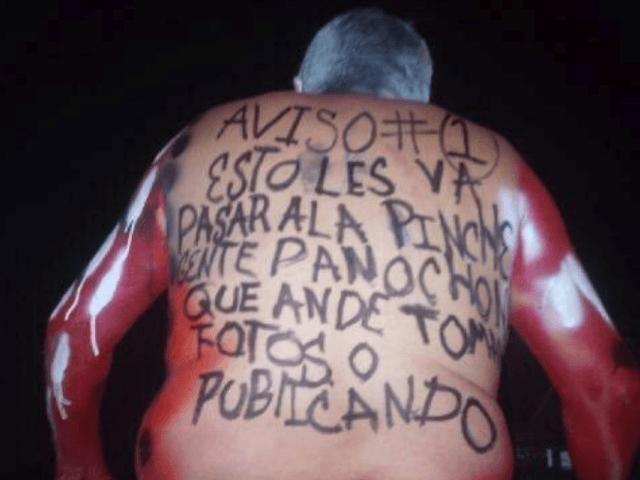 The CDN faction of Los Zetas has absolute control over the local news outlets in Nuevo Laredo and is able to suppress coverage of cartel violence. The faction also employs misinformation tactics to blame the consequences of criminal violence on officials. The tactic even duped United Nations officials into critiquing Mexican military forces. In addition to using the media for political gain, the CDN faction has leveraged local news outlets into praising their so-called charity work.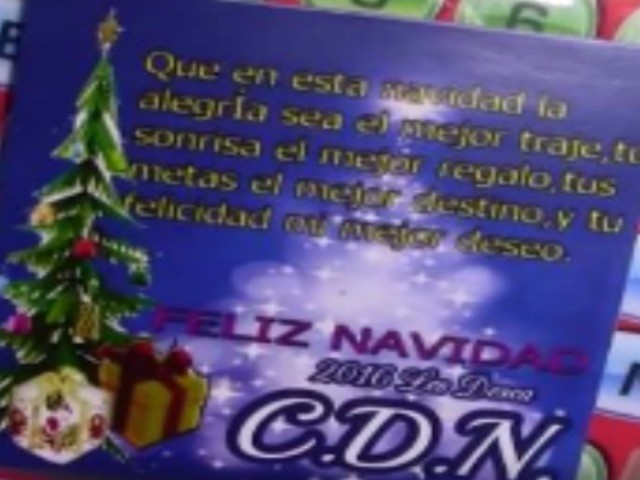 Currently, the CDN faction of Los Zetas is led by convicted terrorist Hector Raul "El Tory" Luna Luna, the man behind the 2008 grenade attack on the U.S. Consulate in Monterrey. Since assuming operational control of Nuevo Laredo, El Tory has been linked to numerous gruesome executions where victim's bodies were dismembered and placed inside ice chests as a warning to rivals. El Tory's gunmen were also tied to numerous attacks and threats on law enforcement, including a warning they would bomb a state police building in Nuevo Leon.
Editor's Note: Breitbart Texas traveled to the Mexican States of Tamaulipas, Coahuila, and Nuevo León to recruit citizen journalists willing to risk their lives and expose the cartels silencing their communities.  The writers would face certain death at the hands of the various cartels that operate in those areas including the Gulf Cartel and Los Zetas if a pseudonym were not used. Breitbart Texas' Cartel Chronicles are published in both English and in their original Spanish. This article was written by "A.C. Del Angel" from Tamaulipas.