Australian couple Glen and Anthea Jackson-Rushford's twins are not even a month old yet, and are already famous.
The twins, Kristian Ian and Kristiana Micaela, were born 11 weeks early on January 4, weighing just barely over two pounds.
Anthea Jackson-Rushford uploaded video to her Facebook page of the preemies on their father's chest holding hands and the video now has over 10 million views.
An update of the twins still showed the two holding hands days later.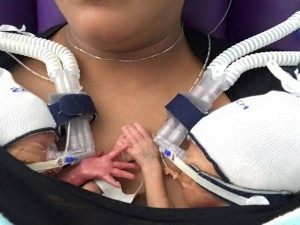 (h/t Today)
Follow Trent Baker on Twitter @MagnifiTrent