During Thursday's NFL Draft on ESPN, analyst and former NFL coach Jon Gruden reacted to a video tweeted out by former Ole Miss offensive tackle and newly-drafted Miami Dolphin Laremy Tunsil smoking weed out of a gas mask.
Tunsil claims his Twitter account, which is now deleted, was hacked when it tweeted out the video of him smoking just hours before the NFL Draft.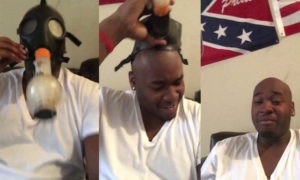 Gruden ripped into social media, warning players who are about to be drafted to stay off social media.
"This whole thing makes me sick. This whole social media scene makes me sick. If you're a young kid out there, put away your Twitter accounts if you want to be a pro football player. Somebody's going to hack your account, somebody's going to cause you problems. You got to be reliable to be on the stage and be a first-round draft choice," Gruden said.