Someone took a liking to Geraldo Rivera's selfie game on social media, so much that the Fox News host has his own Twitter page entitled "@GeraldoSelfie".
The political commentator reportedly blamed tequila and a lack of competency operating social media last year after he posted an explicit photo of himself that went viral. 
"I'm 70 and like to get naked," the fan page reads.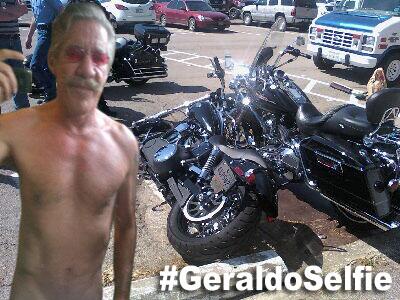 .@PatDollard I'm sorry, Pat. I was drunk. Dumped my Harley last week too. :( pic.twitter.com/ZvBdTguuPc

— Geraldo Rivera ® (@GeraldoSelfie) August 3, 2013
Rivera, who recently argued the second amendment is "blind and stupid," with President Obama at a gun range: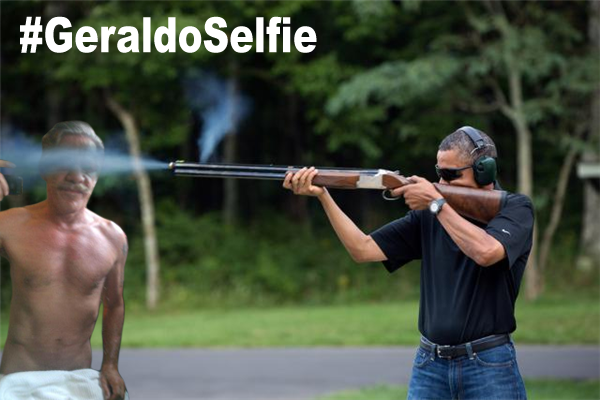 My meeting with the president today solidified my opposition to guns and Dick Cheney. #GUNCONTROLNOW #GeraldoSelfie pic.twitter.com/u9ily5trFY

— Geraldo Rivera ® (@GeraldoSelfie) July 28, 2013 
The selfie king alongside Anthony Weiner and his family in People Magazine: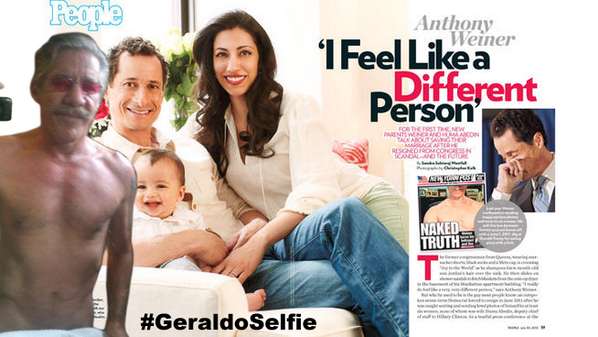 Beautiful and moving spread of the courageous Huma & Andy Weiner in this month's People magazine. #GeraldoSelfie pic.twitter.com/Zrw4Enccih

— Geraldo Rivera ® (@GeraldoSelfie) July 28, 2013
The late Andrew Breitbart broke the massive Weiner scandal in 2011, when the former New York congressman was caught sending lewd photos to women on Twitter and later claimed to be the victim of a crime. 
The Fox and Friends host alongside Weiner's sexting mistress Sydney Leathers: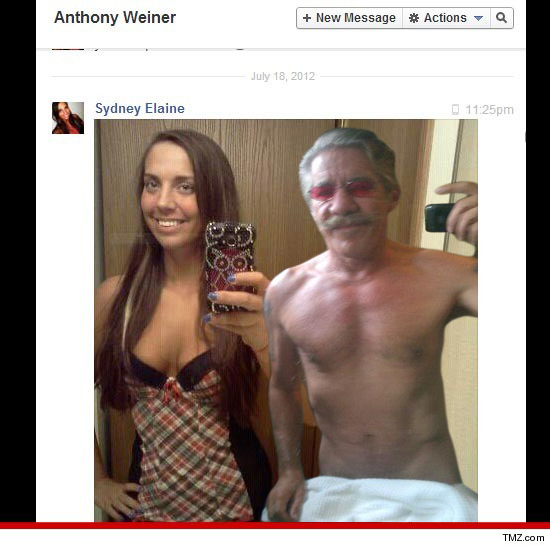 Excited to meet with my gorgeous and so talented friend Sydney Leathers tonight. #GeraldoSelfie #CarlosDanger #Weiner pic.twitter.com/d8umXNDn7x

— Geraldo Rivera ® (@GeraldoSelfie) July 27, 2013
Rivera and Weiner are both notorious for tweeting provocative images and apparently enjoy taking selfies together, too.