Bruce Jenner made an appearance at the Log Cabin Republicans of Los Angeles booth during the L.A. Gay Pride parade in West Hollywood this past Weekend.
E! reports members of the local chapter, which is a national LGBT republican organization, set up a photo opportunity that featured Jenner's recent Vanity Fair cover, along with a drag queen to pose for images.
Paying tribute to the magazine's headline, festival-goers were asked to fill in a "Call Me…" sign.
According to photographs on social media, one woman wrote on her sign, "Call Me Beautiful," another wrote "Call Me Princess," and another wrote "Call Me Republican."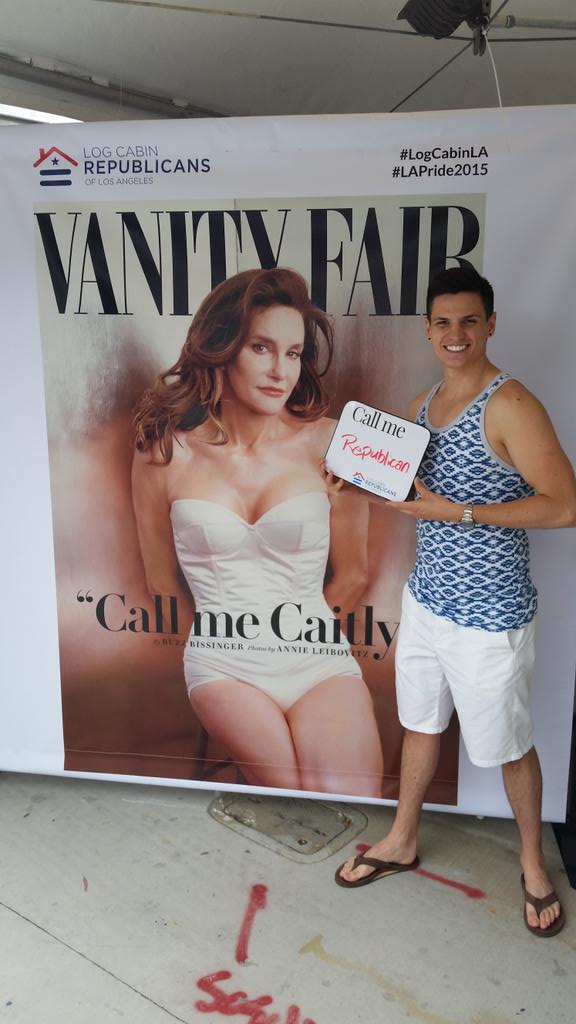 Jenner ended months of speculation during an interview with ABC's Diane Sawyer in April, when he confirmed he was in the process of transitioning into a woman.
During the interview, the former Olympic athlete also identified as both a Christian and a Conservative.
"I've always been more on the conservative side…Is that a bad thing? I believe in the Constitution," Jenner told Sawyer.
The Log Cabin Republican's tweeted their support for Jenner after the interview aired, saying:
"Welcome to the world @Caitlyn_Jenner! Log Cabin Republicans congratulate you for being true to yourself in all ways! #BigTent."