An outspoken Muslim journalist who advocates a "sexual revolution" in the Islamic world has reportedly been "no platformed" by a Student Union (SU). The students deny this, claiming officers were "tired" and preferred "dialogue" to allowing her to speak alone.
Despite allegedly banning journalists Mona Eltahawy, London's School of Oriental and African Studies (SOAS) is proudly hosting Asim Qureshi of the Salafist 'human rights' group CAGE tonight at an event called "Islamophobia and British values".
Mr. Qureshi has personally described the ISIS executioner Jihadi John as a "beautiful", "kind" and "humble" man.
Liberal Muslim Ms. Eltahawy is unpopular with many conservative Muslims after writing books such as Headscarves and Hymens: Why the Middle East Needs a Sexual Revolution and speaking out against sexual violence in the Islamic world and the rise of the Muslim Brotherhood in her native Egypt.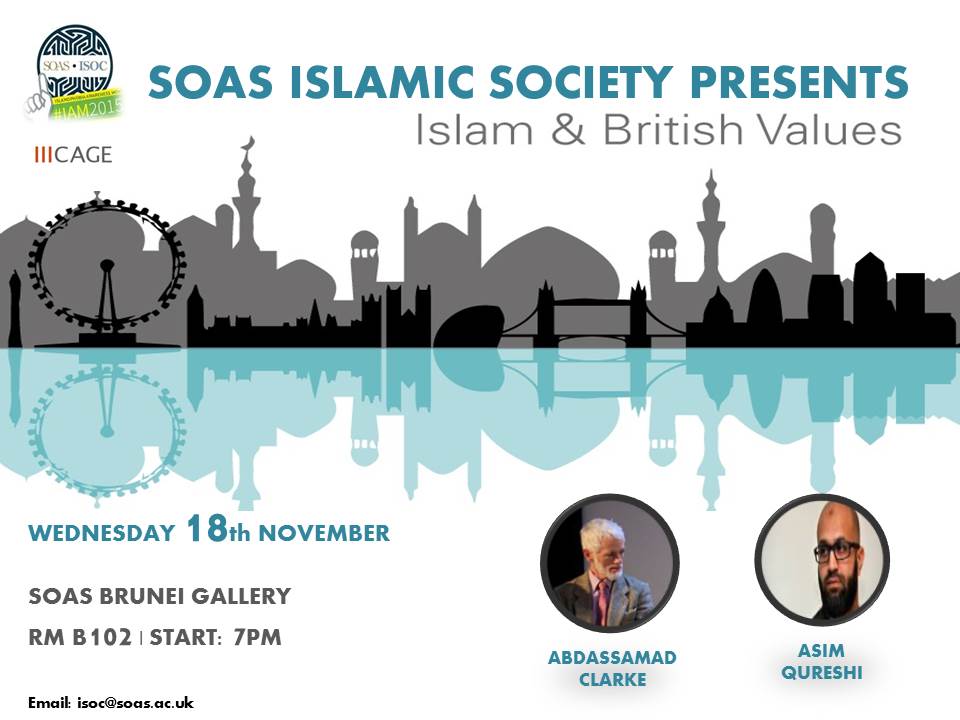 She tweeted last night: "I just found out that SOAS students' union voted to not let me speak at invitation of some students. Union insisted on panel and not me alone (sic)."
She added: "Apparently, some students don't like my views. This is brilliant! I was getting worried why I wasn't being prevented from speaking at UK unis… I had to share this SOAS nonsense and say while I'm glad my views upset some, what a shame they're scared."
She explained that, "the student who invited me – a feminist – is understandably angry & upset", suggesting that not all the students were pleased with the decision.
However, in an official statement the SU denied that they had voted to "no platform" her. After an online backlash began they changed their account, claimed that following "discussions" they concluded she could speak only on the basis she was challenged by opposing speakers via a "panel discussion to create a dialogue".
However, organising the panel proved far too much for the students. They said the event "meant more workload (sic)" as well as claiming there was "no suitable room available on that specific date."
"We simply physically and emotionally could not organise an event", they stated.
"Thank you for the statement SOAS SU, but it doesn't answer why I can't speak alone as initially invited," questioned Ms. Eltahawy.
The SU's version of events was further undermined when "Co-President of Welfare and Campaigns" Tom King, tweeted: "Through this current situation, I absolutely defend our right to decline to invite people into our spaces."
Many were less than convinced. The government's extremism adviser Maajid Nawaz tweeted: "My alma-mater SOAS bans Mona Eltahawy who campaigns for Arab sexual revolution, yet allows pro-jihadists CAGE… Shameful 'safe-space' culture running rampant."
Maryam Namazie, a secular campaigner and founder of the Council of Ex-Muslims who was recently banned from the University of Warwick because she could "insult" religion, tweeted: "They won't let [Mona Eltahawy] and I speak but they'll lay the red carpet for misogynist Islamists any day. A politics of betrayal".

The Channel4 News journalists Assed Baig, who is known for befriending Islamists, tweeted: "LOL! Mona and her trolls will not be happy about this."
He was responding to a woman claiming to be the "Founder of Muslim Women Against Femen" who congratulated SOAS on the ban and used the racial slur "Native informants" against Ms. Eltahawy.
When another user questioned the journalist as to why he was agreeing with this, the journalist responded: "do one you muppet".