Visitors to the canteen of a major London hospital have been left with no choice but to eat halal food, a decision apparently taken despite the Muslim population of the local area being a small minority.
Recent menu options at the Queen Elizabeth Hospital, Woolwich, South East London, have included "halal shepherd's pie" and "halal jerk chicken legs".
A spokesman for the National Health Service (NHS) hospital told Breitbart London that a private contractor was responsible for the restaurant, and "as the food in the restaurant is freshly prepared on site it is halal so that it caters for all visitors, staff, and patients who visit the restaurant".
The only other options for visitors and customers who might disagree with halal for animal welfare or other reasons are vegetarian meals.
According to the 2011 census, just 6.8 per cent of people in the Royal Borough of Greenwich where the hospital is located are Muslim. Some 52.9 per cent self-reported as Christian.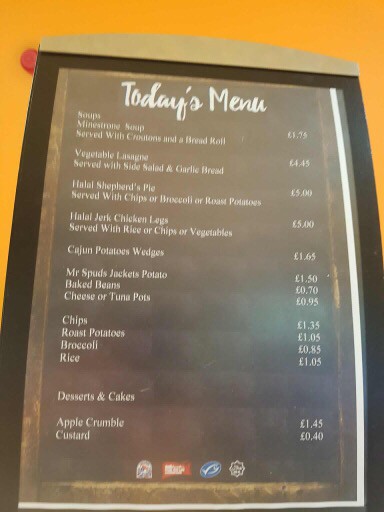 Halal meat comes from animals killed in accordance with shariah law, with the throat slit in a single cut whilst Quranic verses are read out.
Many animal rights groups claim the practice is cruel and inhumane, as common interpretations of Islamic law require the animal to be alive and conscious when the throat is slit. The RSPCA who run an ehtical food awareness campaign say slaughter without pre-stunning causes "unnecessary suffering".
Stunning of livestock has been mandatory in across the European Union since 1979, but exemptions are made for religious slaughter.
In contrast to the restaurant menu, the hospital said that food served to patients on wards is "prepared off-site and does not use halal meat. However, where a patient has a religious need then a halal menu is available."
Official NHS guidelines advise patients: "If you need a particular type of food – such as kosher, halal, vegetarian or vegan – inform staff. You may be asked to complete a menu sheet each day."
Back in 2010, it was reported that one of London's ­biggest NHS Trusts, Guy's and St ­Thomas', had quietly been serving up meat that is halal.
A spokesman for the London hospitals told the Daily Mail at the time: "The only way ­people using the canteen would know they were ­eating halal chicken would be if they asked a member of staff directly."
The spokesman added, however, that, "the chicken we use is stunned before it is killed."
In 2014, The Sun reported that all chicken served at Pizza Express was halal and customers were not being told.
In November 2016, campaigners handed a 100,000 signature petition to Downing Street calling for a ban on halal and kosher (Jewish) slaughter on animal rights grounds.
Earlier in the year, three halal slaughtermen were charged with animal cruelty after they were secretly filmed by an animal rights group committing "systematic" acts of abuse against sheep and goats.