After 10,956 days behind bars in the US, convicted Israeli spy Jonathan Pollard left his prison in North Carolina in the early hours of Friday morning.
"The people of Israel welcome Jonathan Pollard's release," said Prime Minister Benjamin Netanyahu in a statement released shortly after the news broke.
"May this Sabbath bring him much joy and peace that will continue in the years and decades ahead."
This is how the prime minister told the world the news on Twitter.
Prime Minister Benjamin Netanyahu on the release of Jonathan Pollard: The people of Israel welcome the release of Jonathan Pollard.

— PM of Israel (@IsraeliPM) November 20, 2015
Mr. Pollard was tried and convicted of spying against the US for Israeli intelligence in 1985 and served a 30-year prison sentence despite repeated attempts by Israeli prime ministers to convince US presidents to sign off on his release.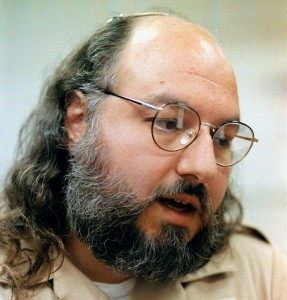 Mr Pollard's parole conditions mean he must remain in the US for five years.
Repeated Israeli appeals over the years for the US to show clemency towards Mr Pollard were rejected.
Some said that as a friendly nation, Pollard should not have been jailed for his actions, while others cited broken laws and the betrayal of the US.
According to Ynet, on Mr Pollard's release, Likud party MKs said they intended to push forward the "Pollard law" as early as next week, that would see government funding for all of Mr Pollard's needs for the rest of his life.
Over the past few days, Netanyahu reportedly pushed to have Mr Pollard released and transported directly to Israel, but American officials placed strict conditions on Mr Pollard's freedom, including a ban from using the internet.