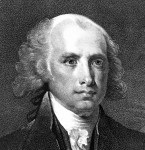 Rep. Spencer Bachus (R-AL), whose financial transactions while ranking member of the House financial services committee were exposed by Breitbart editor Peter Schweizer, is now the target of an insider trading inquiry by the Office of Congressional Ethics, according to theWashington Post:
The Office of Congressional Ethics is investigating the chairman of the House Financial Services Committee over possible violations of insider-trading laws, according to individuals familiar with the case.

Rep. Spencer Bachus (R-Ala.), who holds one of the most influential positions in the House, has been a frequent trader on Capitol Hill, buying stock options while overseeing the nation's banking and financial services industries.

The Office of Congressional Ethics, an independent investigative agency, opened its probe late last year after focusing on numerous suspicious trades on Bachus's annual financial disclosure forms, the individuals said. OCE investigators have notified Bachus that he is under investigation and that they have found probable cause to believe insider-trading violations have occurred.
---
Last month, Big Government reported that Bachus will be replaced as financial services committee chair in 2012.
The unprecedented investigation, and the progress of insider trading legislation through Congress, is the direct result of Schweizer's work on crony capitalism among legislators and within the Obama administration.