Time magazine taps Donald Trump as "Person of the Year," and is announcing the news on the Today show.
Trump has had a rocky relationship with the magazine. Despite a cover story featuring photos of the president-elect with a bald eagle, other Time covers declared his campaign a "meltdown" as he struggled in the general election.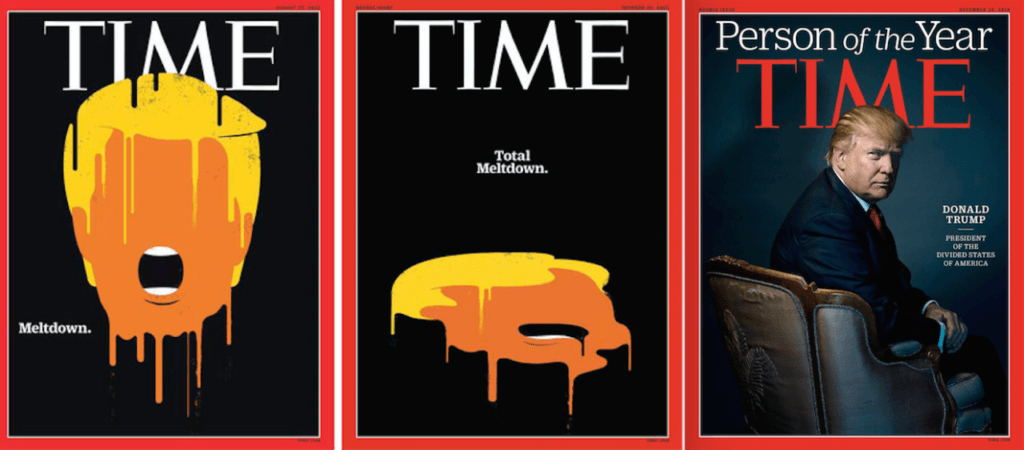 Time Magazine's Nancy Gibbs said on the Today show that it wasn't a hard choice to choose Trump.
"When have we ever seen a single individual who has so defied exceptions, broken the rules, violated norms, beaten not one but two political parties on the way to winning an election he entered with 100-1 odds against him?" she asked.
Trump called into the Today show to discuss the decision, calling it a "great honor," noting that he grew up reading the magazine.
Hillary Clinton was selected as the number two person of the year.