A few dozen protesters gathered along the route that President Donald Trump's motorcade took from the White House to the Capitol on Tuesday night.
The group chanted: "Hey hey, ho, ho, Donald Trump must go" and other derogatory remarks aimed at the president.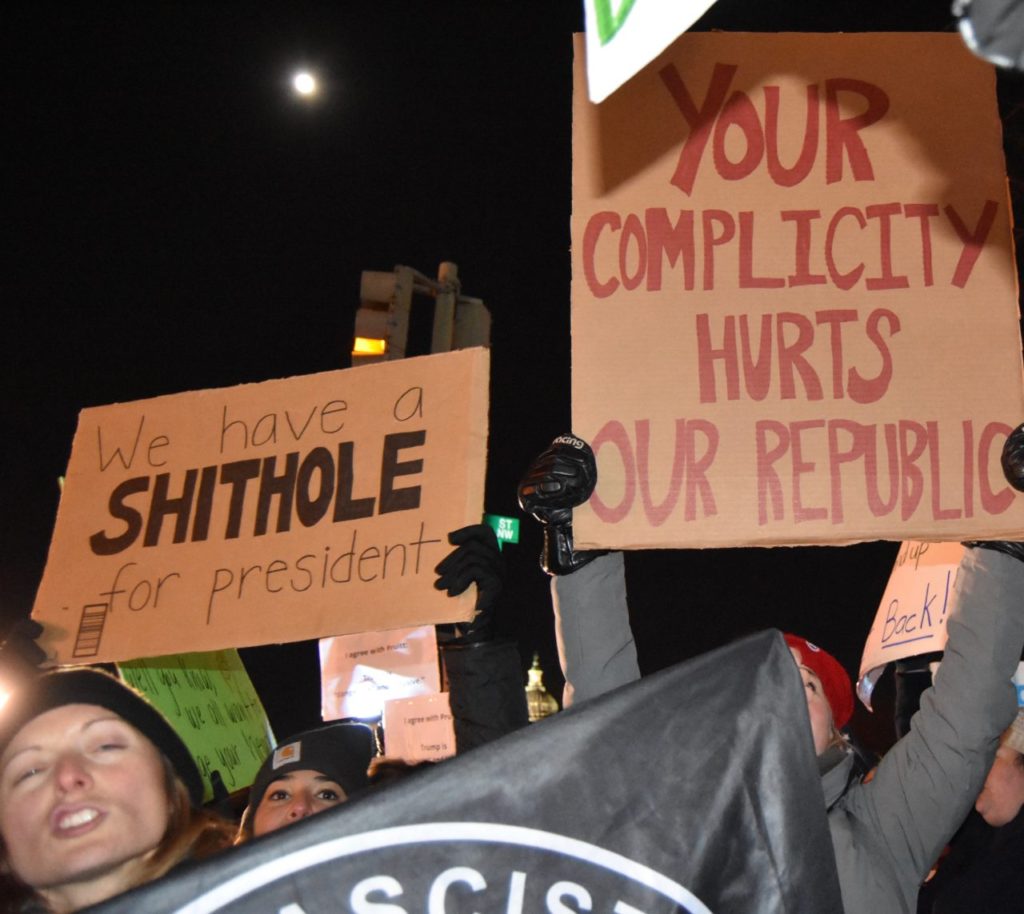 A heavy Capitol Police presence kept the protesters away from the street and kept order as protesters beat drums and held signs that said "F—K Trump."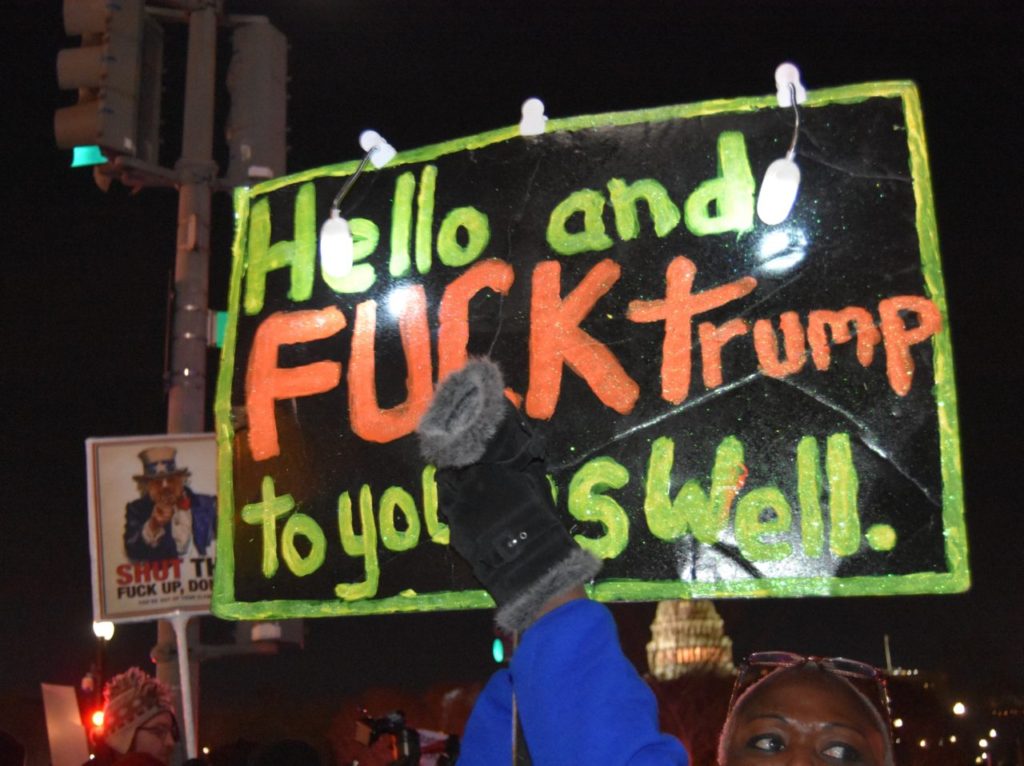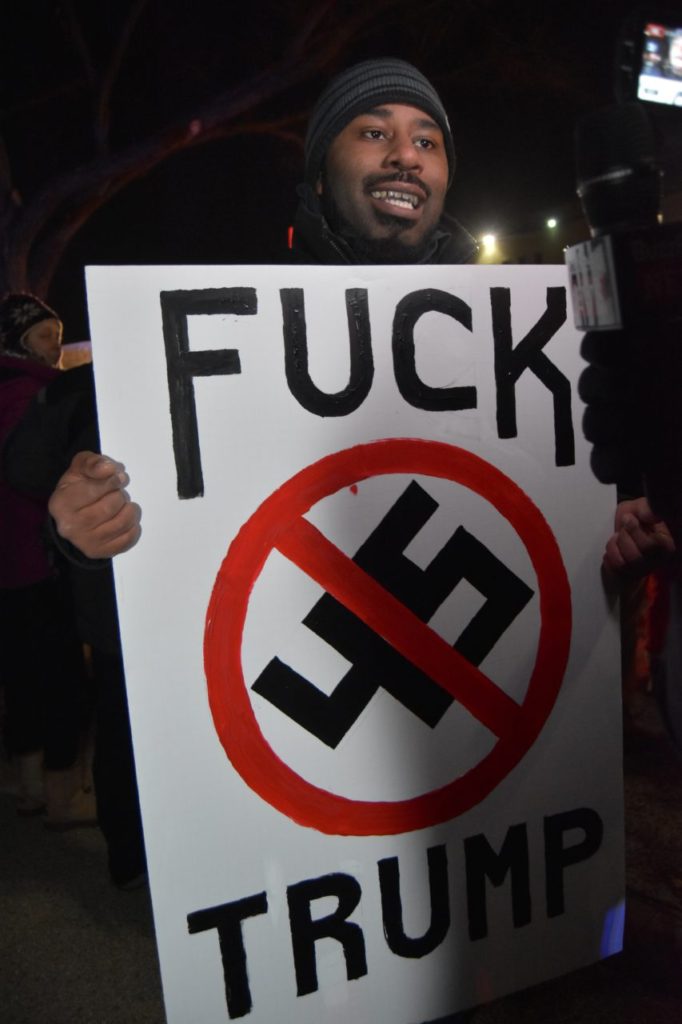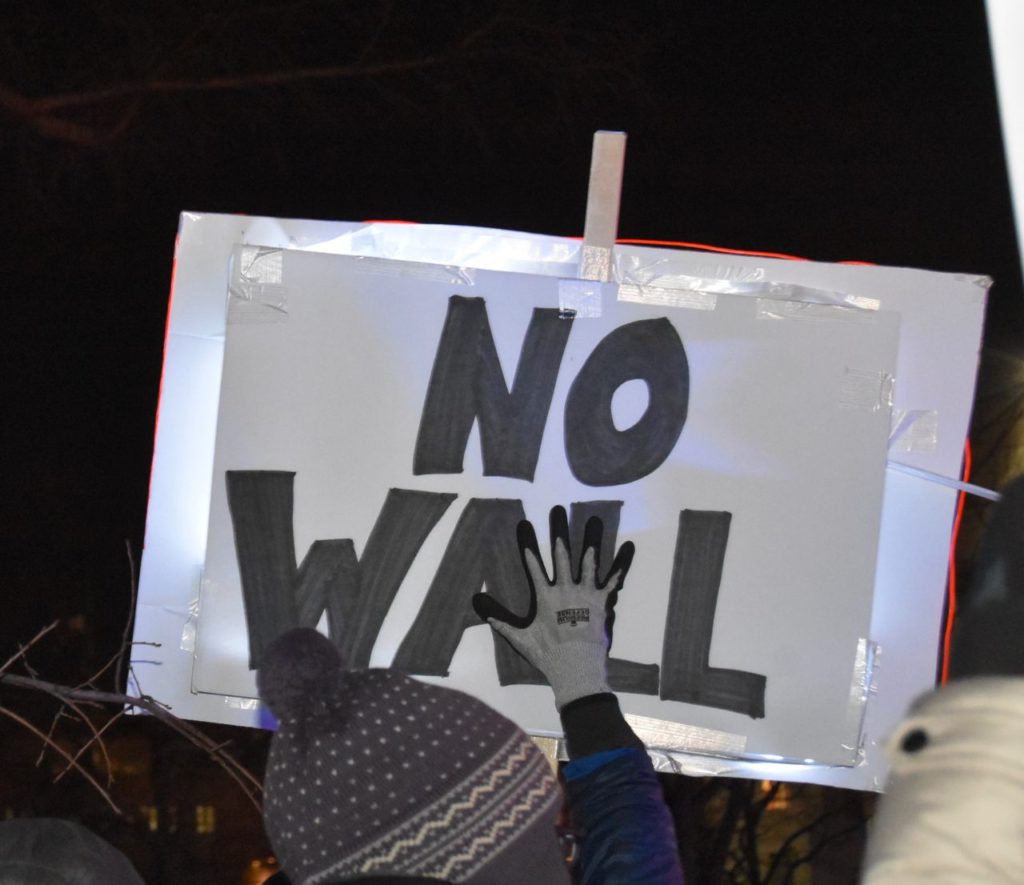 The crowd broke up after Trump's motorcade made its way to the Capitol for his first State of the Union address to a joint session of Congress.