Kellyanne Conway, counselor to President Donald Trump, said at a rally on Friday on Capitol Hill held to honor Americans who have been killed by illegal aliens that cities across the country should not be sanctuaries for criminals but safe places for Americans.
"American cities should be sanctuaries for law-abiding Americans, not criminal aliens," Conway said at the Angel Families gathering outside of the Capitol.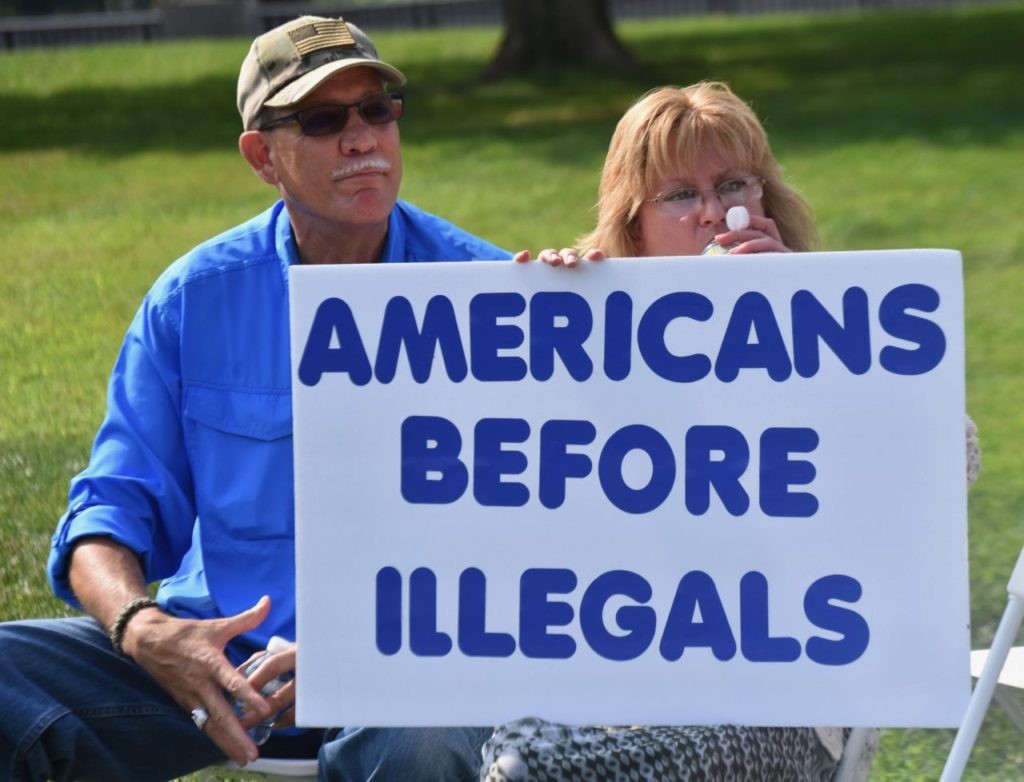 Angel Families held a gathering on Capitol Hill on Friday to honor victims of criminal illegal aliens. (Penny Starr/Breitbart News)
Many of the survivors told horrific stories of their loved ones' fates, including Kathy Wilkerson, whose 18-year-old son Josh was beaten and set on fire by an illegal alien that attended his high school.
Watch the full event below, courtesy of Ground Floor Video:
Michelle Root, one of the co-founders of the Angel Families organization dedicated to advancing border security and preventing future tragedies, lost her daughter two years ago when she was killed by an illegal alien drunk driver 24 hours after she graduated from college.
Her killer was released on a reduced bail and disappeared.
Conway recalled the case of Juan Ramon Vasquez, a Honduran who was deported in 2009 and then found by ICE in a Philadelphia prison in 2014. After the city refused to turn him over to federal authorities and instead released him into the community, Vasquez raped a child, a crime for which he was later convicted.
"Where is that child's sanctuary?" Conway said. "Where are her rights? Where is her protection? Who in law enforcement — federally or locally — was looking out for her?"
"Any elected official that puts the interests of criminal aliens above American citizens should be held to account," Conway said. "You want to talk about being unfit for office? There's an example."
Conway chided the Democrats who have called for abolishing Immigration and Customs Enforcement (ICE), which she said last year was responsible for arresting 127,000 criminal illegal aliens, including some 80,000 for drunk driving offenses, 12,000 for sexual crimes, and more than 8,000 charged or convicted of homicide.
Conway told the crowd that the president "will never forget" the people who have been the victims of criminal illegal aliens and called on Congress to get to work.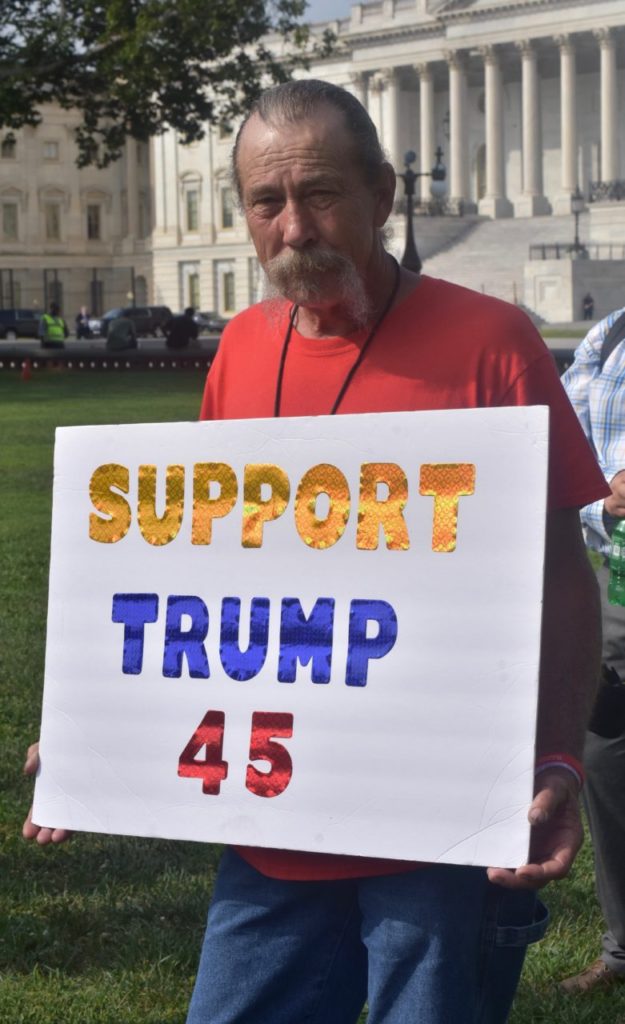 Angel Families held a gathering on Capitol Hill on Friday to honor victims of criminal illegal aliens. (Penny Starr/Breitbart News)
"We call on Congress to defend the American people and support this administration's immigration priorities," Conway said.
"We must stop sanctuary cities; we must end catching and releasing into the interior," Conway said. 
"We must pass Kate's Law," Conway said," referring to legislation passed by the House that amends the Immigration and Nationality Act to revise provisions relating to the reentry of removed aliens, including tougher sentences.
"And we must build a wall and secure our border once and for all," Conway said.
In her remarks, Conway also chided the "left-wing media" for ignoring stories about criminal illegal aliens and their impact on Americans. When she left the rally, that media chased her down as she walked to a waiting vehicle, questioning her about the recent anonymous oped in the New York Times trashing Trump and reportedly written by someone inside his administration.
Aside from members of the Angel Families sharing their stories, some lawmakers spoke at the rally, including Reps. Steve King (R-IA) and Buddy Carter (R-GA). 
Follow Penny Starr on Twitter