Self-described "homophobe" Gavin McInnes kissed gay Breitbart Tech editor Milo Yiannopoulos live at a press conference today in Orlando, Florida, as a "f*** you" to Islam in the wake of last weekend's deadly terrorist attack on a gay dance club in the city.
McInnes has in the past been accused of all manner of thoughtcrimes against the progressive orthodoxy. Salon.com says he has a "sordid history of racist, misogynistic and homophobic comments." In 2104, Gay Star News wrote that he had been accused of penning "the most transphobic article ever written" for TakiMag. "The ousted founder of Vice, now noted for racist, homohpbic, and misogynistic comments" was how AlterNet once described him.
None of that alleged "homophobia" was on display today, when McInnes surprised an audience of Milo fans by grabbing the gay Breitbart Tech editor and kissing him at the latter's press conference on Gays vs. Islam earlier today.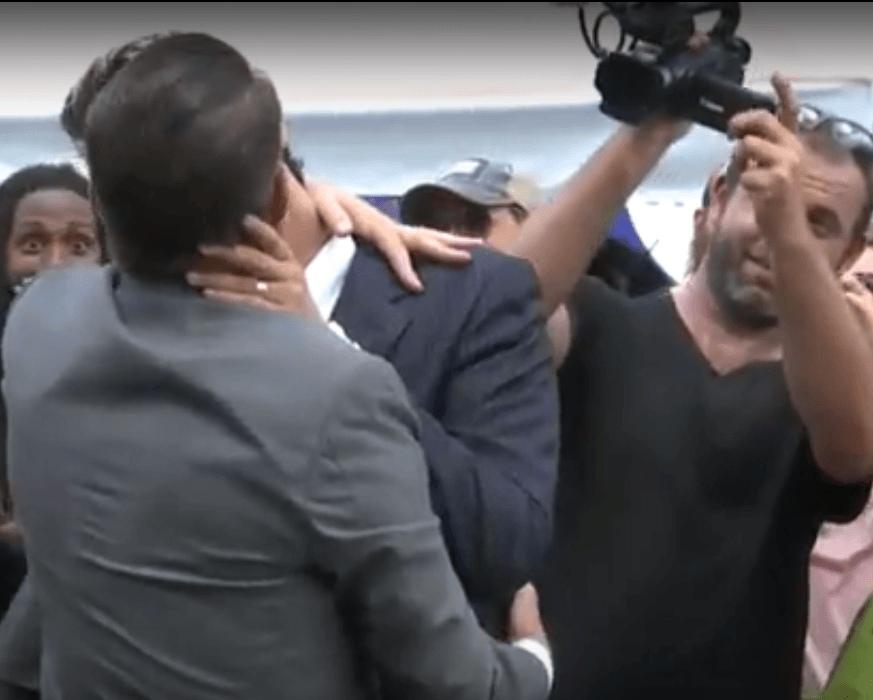 "Yeah, homosexuality is a little weird, but we're the most advanced" said Mcinnes, after praising the west for its history of tolerance towards different lifestyles. "And as a straight man, standing here with a gay man, I would just like to say f*** you Islam" he concluded, before launching into the kiss to whoops and cheers from the audience.
The kiss can be watched at 29:22 of the video below.