CHASKA, Minn.—Vulgarities, rudeness and insults have become commonplace at the 2016 Ryder Cup at Hazeltine.
Rory McIlroy has had the misfortune of having to deal with hecklers on every single hole. From his introduction Friday on the first tee where a few spectators yelled out "Rory is short" to a psychotic fan running up to him Saturday between the seventh and eighth green and yelling, "Suck a d***, Rory!"
Whatever happened to Minnesota nice?
This type of fan behavior needs to be policed. And not by the authorities but by other fans nearby.
In a healthy society, the fan yelling that to a nice guy like McIlroy would have had his ears boxed, his eye blackened, and been sent on his way in shame and humiliation. Does nobody box ears anymore? This is golf's version of broken windows policing. Since idiotic golf fans have been getting away with shouting out "bababooey" and "mashed potato" after every tee shot, we now have some madman who thinks he can scream "suck a d***" into the face of the best golfer in the world. That's not how this works. That's not how any of this works. American golf fans need to, dare I say, make golf great again and refuse to stand idly by while idiots, drunk or not, lambaste living icons with their uncreative invective.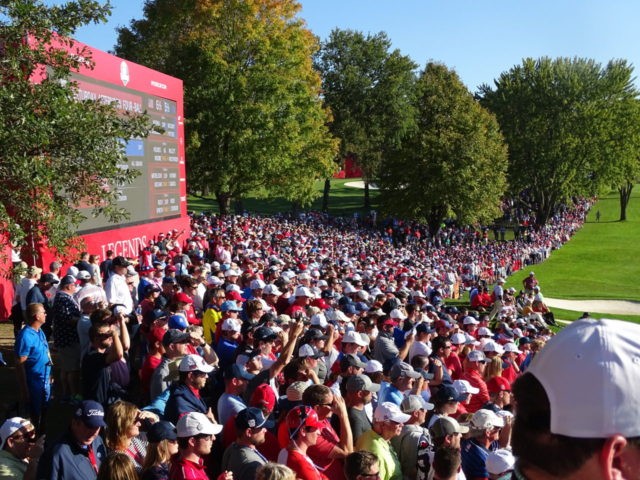 When the Irishman was asked how to describe the crowd, he took the high road. "I'd say most of all tough," he said of the crowd. "It's a tough environment for us to come and play in. We expect that. It's the same for the U.S. guys when they come to play in Europe."
That was definitely diplomatic but not truthful. The Euro crowds have never behaved as poorly as we are seeing at Hazeltine. We have whole galleries cheering when a European player hits a ball into the water? That goes against everything that golf is about.
The beauty of being a golf fan is you can root for every player. And this is not a one-off type of thing. Crowds are boisterously cheering missed putts on every hole. At least let Arnold Palmer settle in before he starts rolling over in his grave.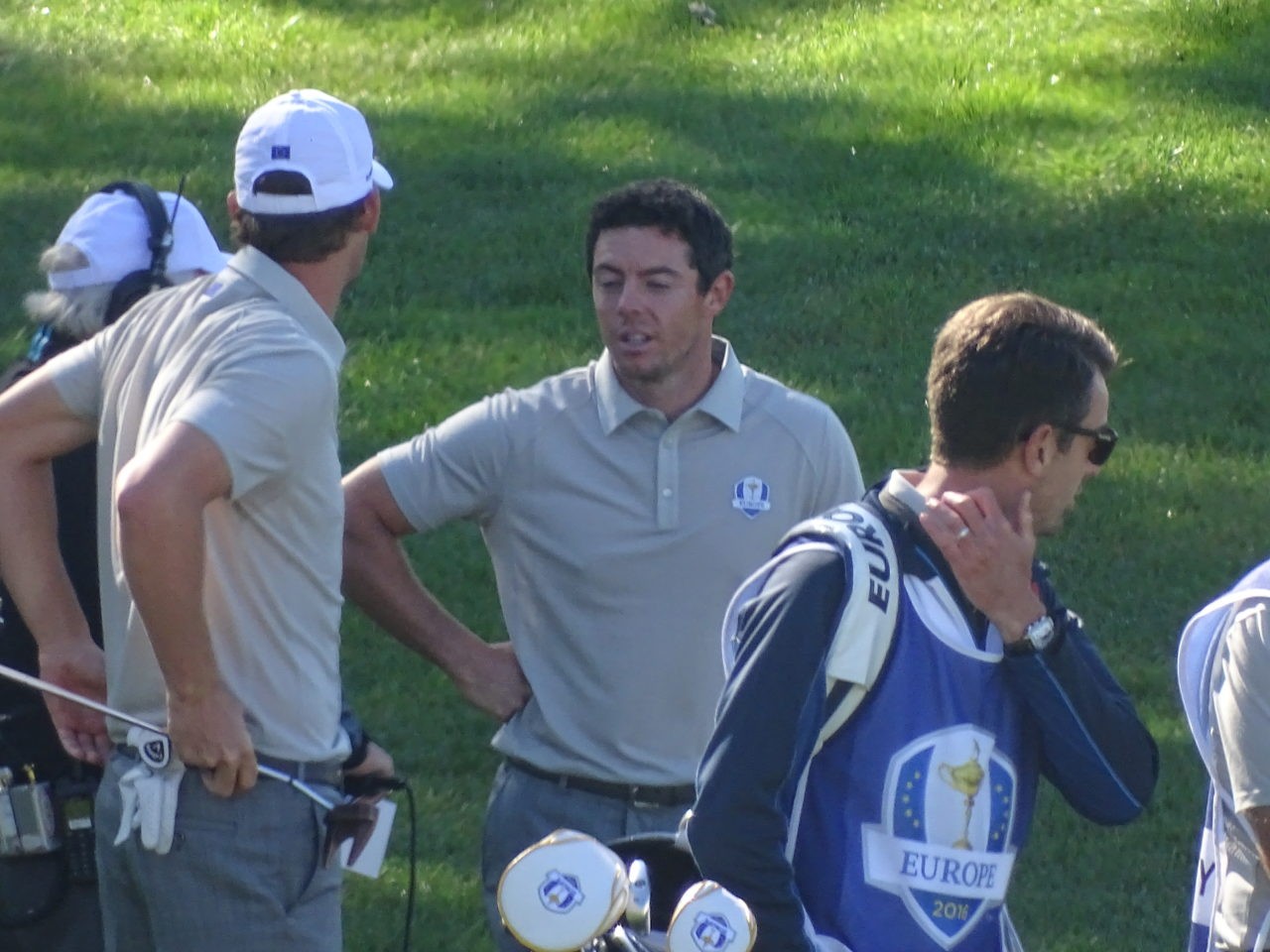 Jack Nicklaus perhaps anticipated such fan behavior when he called for sportsmanship and manners befitting of a gentleman's game at the opening ceremonies. With the alcohol factor, more of the incidents are happening later in the day. But more so than boozers, the fans are boorish. If they think they can get away with it, then they will continue to do it. If they can ignore counsel from an elder statesman of Nicklaus's stature, it's probably time for some adults in the crowd to start enforcing etiquette.
The actual golf on the course has been tremendous. Rory has been the dominant player for Europe winning three points thus far and Patrick Reed has been the stalwart for America with two-and-a-half points. They happen to be paired together to do battle in Sunday singles. They will tee off first in what promises to be an epic showdown.
The U.S. leads Europe 9.5 to 6.5 and is well positioned to win their first Ryder Cup since 2008.