A concerned citizen videotaped a swerving pickup truck in the moments before a horrific crash with a church bus that left 13 people dead. The driver allegedly admitted to texting as the cause of his reckless driving. Twelve seniors on the bus, including the church bus driver, died at the scene. The thirteenth victim succumbed to their injuries at the hospital.
Jody Kuchler, 55, recorded the revealing video as he called police to report the hazardous driving of 20-year-old Jack Dillon Young, the pickup truck's driver. The San Antonio Express-News released the video showing the white Dodge pickup truck repeatedly crossing the center line and right shoulder marker. Kuchler recorded for approximately 20 minutes while attempting to get police to respond, the Daily Mail reported.
A total of fourteen members of the First Baptist Church of New Braunfels, Texas, traveled to the Garner State Park area in Uvalde County, west of San Antonio, Breitbart Texas reported. The church bus collided with a white pickup truck at about 12:30 p.m. on Wednesday.
DPS Spokesman Sergeant Conrad Hein told the Associated Press two passengers in the bus and the driver of the pickup truck sustained injuries in the crash. An ambulance transported the survivors to a hospital where they underwent treatment for their injuries.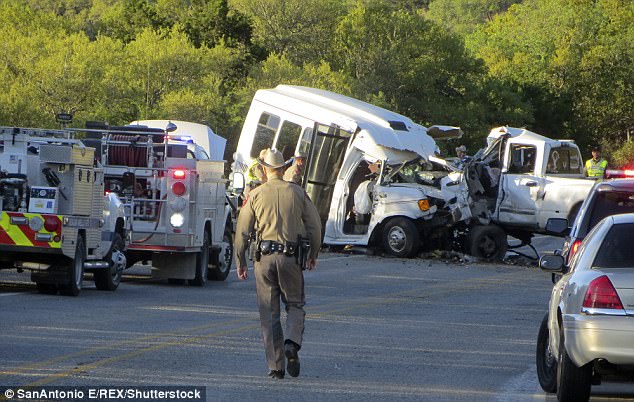 KSAT ABC12 in San Antonio obtained audio of Kuchler's calls to police. "'He's going to hit somebody head on or he's going to kill his own damn self. Somebody needs to get this guy off the road," he told Real County sheriff's office dispatchers. "He's going like 80 miles an hour right now."
The dispatcher told the caller they were unable to respond as the driver was still in Uvalde County, the Daily Mail reported.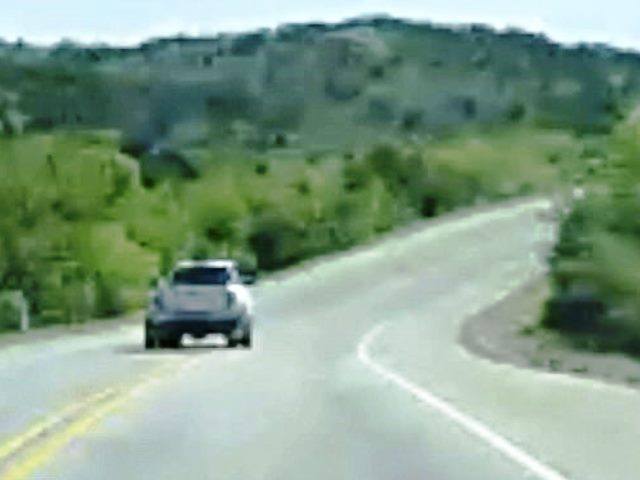 Real County dispatchers contacted neighboring Uvalde County. The Uvalde County Sheriff's Office dispatched officers to the scene but the crash occurred before they could arrive, CBSDFW reported.
Kuchler told reporters he recorded up to the moment of the collision with the church bus. He said they driver, Young, told him, "I'm sorry, I'm sorry. I was texting." Kuchler said he responded, "Son, do you know what you just did?" to which Young responded, "I'm sorry. I'm sorry."
The National Transportation Safety Board is investigating the crash.
Bob Price serves as associate editor and senior political news contributor for Breitbart Texas. He is a founding member of the Breitbart Texas team. Follow him on Twitter @BobPriceBBTX and Facebook.