MCALLEN, Texas — Mexican cartel members kidnapped an American citizen in this border city and crossed him into Mexico and then demanded ransom money from his family. The region is controlled by the Gulf Cartel and outsiders engaging in kidnapping for ransom in their territory does not occur. The Mexican neighborhood where the victim was held is also a stronghold for the Gulf Cartel and considered a major base for their cross-border operations into the Rio Grande Valley Sector of Texas.

The kidnapping took place last Thursday in McAllen, Texas, when a person identified by Mexican authorities as 25-year-old Jordi Alejandro Gonzalez and another person identified by Mexican authorities as 18-year-old Jose Castillo Jr. kidnapped an unnamed 28-year-old man. Mexican authorities identify both kidnappers as being from Texas, Gonzalez is from Hidalgo, while Castillo is from Brownsville. However, Breitbart Texas sources indicate that Mexican authorities may have misidentified one of the individuals due to fake identification.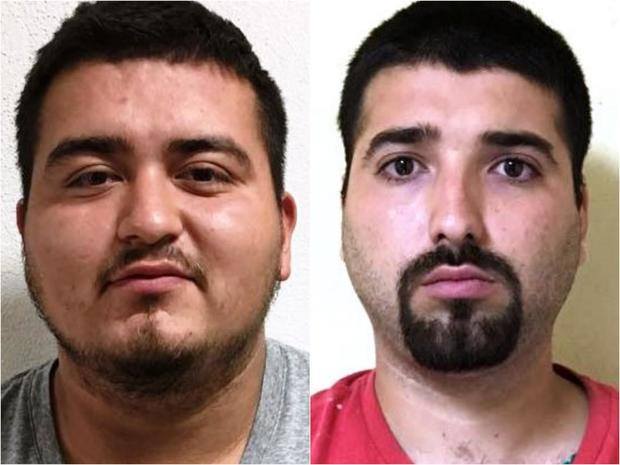 The kidnappers crossed the victim into Reynosa through one of the international bridges that connect that Mexican city with Texas. From Reynosa, the gunmen then took the victim to the Mexican border city of Matamoros. From a stash house in the Las Brisas neighborhoods, the cartel kidnappers demanded ransoms from the victim's family. 
On Wednesday, the Tamaulipas government announced the rescue of the kidnapping victim and the arrest of the two kidnappers.
The rescue was done by Mexican federal police forces who were able to track down the a vehicle that the gunmen had been using. Inside the vehicle the gunmen had the kidnapping victim and had been trying to move him to another location.
One of the kidnapping suspects, has had prior run ins with Texas authorities but has managed to avoid jail time. On  October 1, 2014, local authorities arrested Gonzalez for his role in the running of an underground casino hidden inside a used car lot named Varela's Auto Sales on McAllen's 23rd Street.
Gonzalez's court appointed attorney Terry Canales was able to have his client plead guilty to one felony count of possession of gambling equipment. As a result of the guilty plea, Gonzalez ended up being sentenced to two years of probation and a $1,000 fine. Two other misdemeanor charges tied to the underground casino were dismissed. 
Underground casinos and kidnappings have become a side business for cartel members that allow the criminal organization to diversify their profits.
Earlier this month, Breitbart Texas reported on the kidnapping of a Texas family by cartel members as they drove through a Mexican highway. The family spent several days being held by cartel gunmen until authorities were able to rescue them after a gun battle.
In the border city of Matamoros, Breitbart Texas reported on how the Gulf Cartel began to focus on kidnappings and extortions last year. The move shifted towards the targeting of innocent civilians who often times were not returned safely to their families even after the ransoms were paid.
In August 2015, a group of cartel gunmen crossed into Sullivan City, Texas and kidnapped a local man. The victim was smuggled into Mexico where they held him for ransom until Mexican federal police officers were able to rescue him.
Ildefonso Ortiz is an award winning journalist with Breitbart Texas you can follow him on Twitter and on Facebook.