CORPUS CHRISTI, Texas — Human smugglers from the Gulf Cartel have been using tracking devices on their victims in Texas as part of their ongoing criminal activities. Some of the illegal immigrants being smuggled may have been carrying firearms.
The discovery of the tracking devices was the first of its kind for Nueces County sheriff's deputies who uncovered the devices this week during a routine traffic stop, said Sgt. Roland Martinez during an interview with Breitbart Texas.
A deputy on patrol attempted to stop the driver of a Nissan Titan 4×4 pickup who had been tailgating another vehicle. Rather than stop for authorities, the driver made an effort to elude capture. Sheriff's deputies chased the vehicle to a local Shell station on Farm-to-Market Road 666 about 30 miles east of Corpus Christi.
The driver stopped at the gas station and surrendered to authorities. A group of illegal immigrants, who had been inside the vehicle, ran away. Authorities were able to arrest the 54-year-old driver of the vehicle and two illegal immigrant passengers from Guatemala. One of the illegal immigrants who managed to escape is believed to have been carrying a handgun.
The driver of the vehicle was identified as 54-year-old Homar De Hoyos from San Juan, Texas, according to information provided to Breitbart Texas by Nueces County Sheriff's Office Chief Deputy John Galvan. The man has been identified as a Texas operative of Mexico's Gulf Cartel. The cartel operative was tasked with driving the vehicle with illegal immigrants from the Rio Grande Valley to Houston.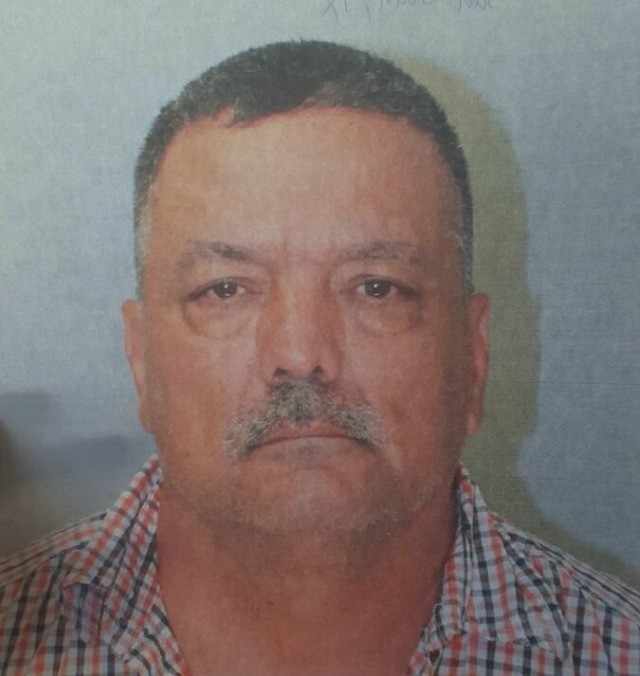 As Breitbart Texas previously reported, the Gulf Cartel is the criminal organization largely responsible for the ongoing increase in human smuggling on the eastern end of the Texas border. In Mexico, the Gulf Cartel is able to set up roadblocks along main highway and use passenger buses to move illegal immigrants to the banks of the Rio Grande River.
Nueces County Sheriff's Sgt. Martinez reported that the two illegal immigrants that were arrested carried an electronic device in a backpack. They claimed the device was being used by traffickers to track them.
"We believe these devices are used to search for their people, so they (the traffickers)  know where they are in case something like this happens and could possibly pick them up again," Martinez said. The sergeant confirmed to Breitbart Texas that it is the first time they encountered tracking devices.
Following the incident, authorities warned local farmers and ranchers to be aware of suspicious activity. As part of their warning, they asked that residents  to alert authorities if they encounter illegal immigrants rather than provide food and water.