REYNOSA, Tamaulipas — A van with 26 illegal immigrants that was being escorted by cartel gunmen crashed killing five, sending the rest to local hospitals with serious injuries.
The van was traveling form Monterrey, Nuevo León to this border city with another SUV providing protection when it went off the road and crashed near Cadereyta, information provided to Breitbart Texas by Mexico's National Immigration Institute (INM) revealed. After the crash, the men from the escort SUV took the driver and fled the scene leaving behind the 26 illegal immigrants in dire need of medical care.
Four women and one man died at the scene before rescue workers and Mexican authorities were able to rush the rest to various hospitals nearby. According to healthcare officials in Reynosa, at least five children were listed among those receiving emergency medical care.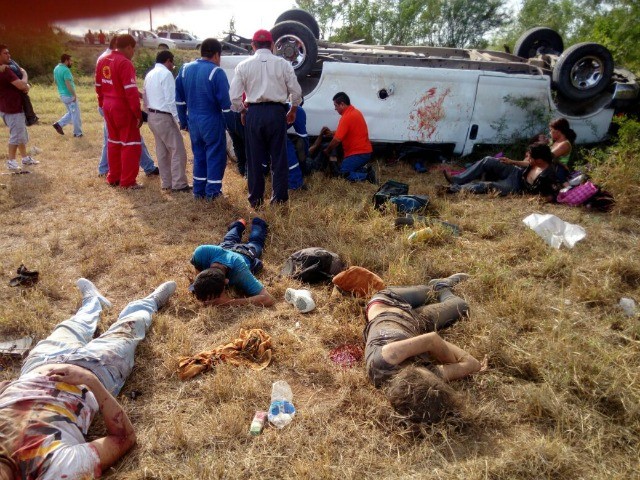 According to statements from the victims, the driver of the van was going at a high rate of speed and was not able to properly drive through a curve, going off the road and rolling multiple times. Mexican authorities revealed that the victims were all from El Salvador, Honduras and Guatemala.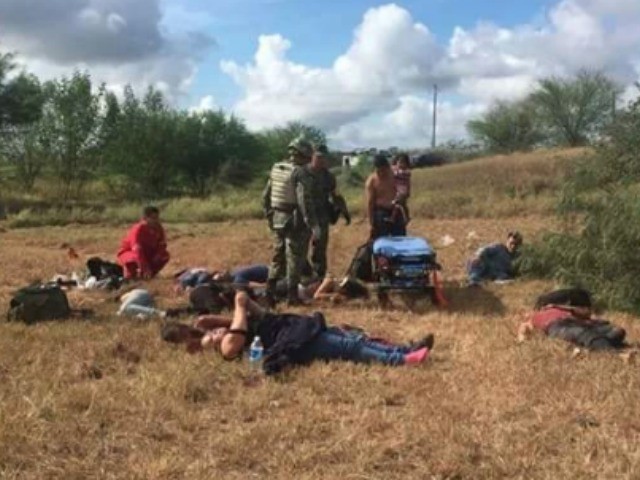 As Breitbart Texas previously reported, human smuggling continues to be one of the biggest revenue streams for Mexico's Gulf Cartel. The criminal organization continues to move hundreds of thousands of illegal immigrants through the porous Texas border–perpetuating a vicious cycle of abuse at the hand of ruthless human smugglers.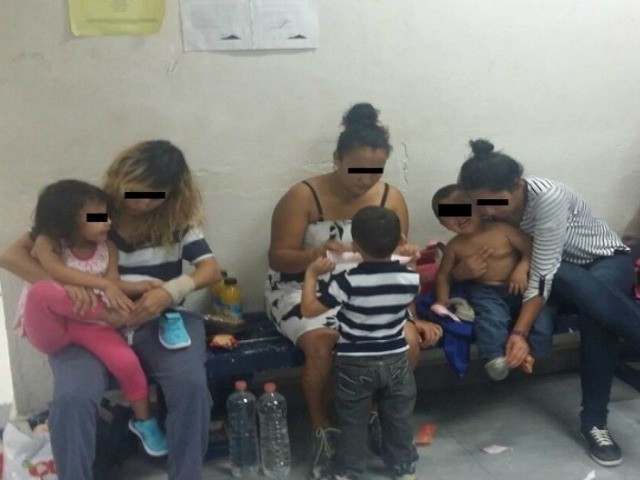 In recent months, authorities began to crack down on human trafficking by setting up roadblocks, thus ending an agreement of sorts that at one time allowed the Gulf Cartel to move massive quantities of illegal aliens to the border by bus without any interruption. In response to the added enforcement, smugglers have resorted to using vehicles with a lower profile and alternate routes with escort and surveillance in order to avoid detection. Those measures have resulted in an uptick in crashes and casualties.
Editor's Note: Breitbart Texas traveled to the Mexican States of Tamaulipas, Coahuila and Nuevo León to recruit citizen journalists willing to risk their lives and expose the cartels silencing their communities.  The writers would face certain death at the hands of the various cartels that operate in those areas including the Gulf Cartel and Los Zetas if a pseudonym were not used. Breitbart Texas' Cartel Chronicles are published in both English and in their original Spanish. This article was written by "A.C. Del Angel" from Reynosa and Tony Aranda from Monterrey, Nuevo León.