NUEVO LAREDO, Tamaulipas — A series of leaked photos has revealed that members of the Los Zetas cartel planted a bundle of cash next to the body of a top Mexican cop they had just murdered. The bundle points to the practice of "Plata o Plomo" (silver or lead) where cartel members try to buy cops and kill them if they refuse.
As Breitbart Texas reported, a team of Los Zetas gunmen ambushed and murdered Ricardo Martinez Chavez, the regional head of the Tamaulipas Attorney General's office and three others state officials. The attack appears to have been carried out in an ambush-style attack, killing the four cops and injuring a fifth.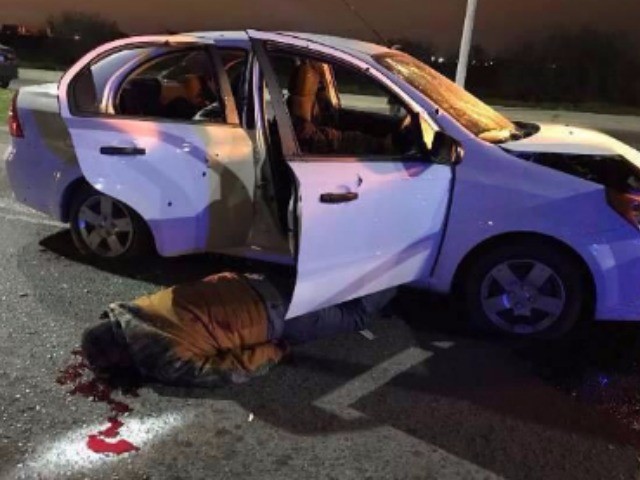 Soon after the murder, Tamaulipas Governor Francisco Cabeza De Vaca held a ceremony where the fallen officers were given full honors before being laid to rest. Cabeza de Vaca stated after the ceremony that the murders would not go unsolved. Since taking office late last year, the new governor has apparently been working to clean up law enforcement in Tamaulipas.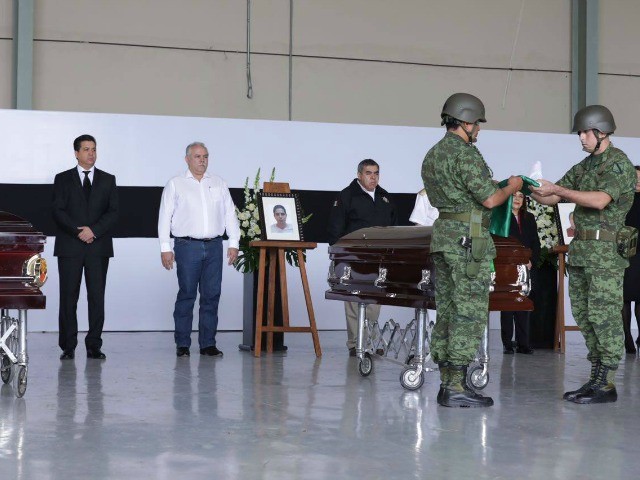 As Breitbart Texas reported, Cabeza de Vaca from the PAN party, was elected last summer in a landslide victory after campaigning to fight deep-rooted corruption in the state. The connection between drug cartels and former top government officials reached all the way to the top with two former governors from the PRI party, Eugenio Hernandez Flores and Tomas Yarrington Ruvalcaba, being current fugitives of the U.S. Department of Justice on money laundering charges in connection with cartel bribes.
Since taking office, Cabeza De Vaca has been revamping law enforcement in the state in an effort to root out officials who may be on the cartel's payroll. Law enforcement officials have confirmed to Breitbart Texas that Martinez Chavez had been sent to Nuevo Laredo with the explicit intent of targeting the leadership of the Cartel Del Noreste faction of the Los Zetas cartel.
One of the theories being investigated by authorities points to the CDN targeting Martinez and leaving the bundle as a way to not only taint public opinion, but  also relay the cartel message of "silver or lead".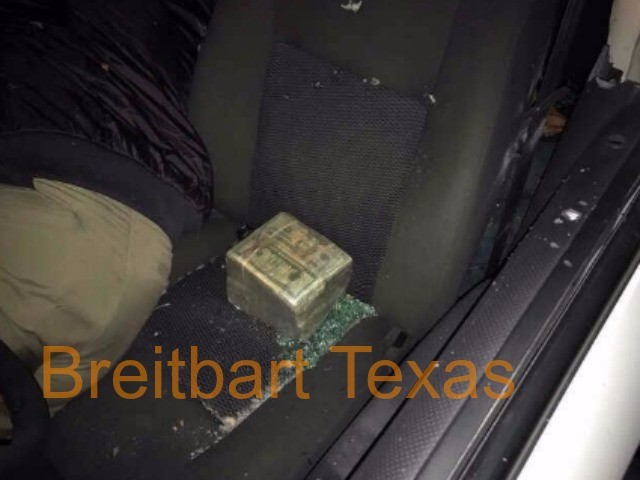 Editor's Note: Breitbart Texas traveled to the Mexican States of Tamaulipas, Coahuila and Nuevo León to recruit citizen journalists willing to risk their lives and expose the cartels silencing their communities.  The writers would face certain death at the hands of the various cartels that operate in those areas including the Gulf Cartel and Los Zetas if a pseudonym were not used. Breitbart Texas' Cartel Chronicles are published in both English and in their original Spanish. This article was written by "M.A. Navarro"  from Ciudad Victoria, Tamaulipas.