MATAMOROS, Tamaulipas — Two cartel gunmen died during a fierce shootout with state police officers. The skirmish set off a series of blockades and other violent incidents pointing to a yet unconfirmed larger operation.
Tamaulipas officials confirmed to Breitbart Texas that a team of state police officers had been riding in two SUV's while carrying out routine patrols when they spotted two gunmen in a gray Ford pickup. The police officers tried to pull over the gunmen near a convenience store, but the driver sped away.
During the ensuing chase, the gunmen fired an AR-15 and an AK-47 at the police officers, forcing them to fire back. During the exchange of gunfire, one police officers was struck in the face–resulting in the loss of his eye. The police officers eventually killed the two gunmen during another exchange.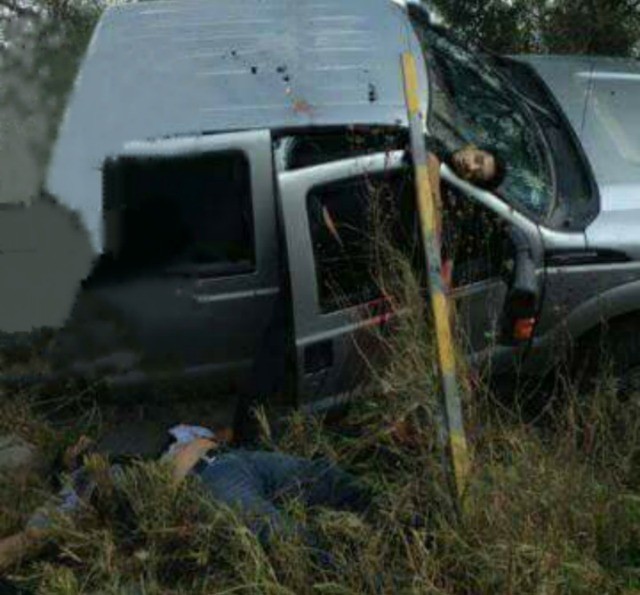 In addition to that gun battle, citizen journalists reported multiple blockades and sporadic shootouts throughout the city. Cartel gunmen deployed road spikes and carjacked vehicles in order to set up roadblocks throughout the main avenues in the city's eastern and southern sections. According to law enforcement officials not authorized to speak to the media, the violence was due to an apparent attempt by authorities to locate key leaders of the Gulf Cartel.
Editor's Note: Breitbart Texas traveled to the Mexican States of Tamaulipas, Coahuila and Nuevo León to recruit citizen journalists willing to risk their lives and expose the cartels silencing their communities.  The writers would face certain death at the hands of the various cartels that operate in those areas including the Gulf Cartel and Los Zetas if a pseudonym were not used. Breitbart Texas' Cartel Chronicles are published in both English and in their original Spanish. This article was written by "J.A. Espinoza" from Matamoros, Tamaulipas and "A.C. Del Angel" from Reynosa, Tamaulipas.