Two Mexican federal agents investigating drug cartels were kidnapped by the same people they had been tracking. At gunpoint, the officers were forced to record a video where they say that the government steals, tortures, and kidnaps cartel members with complete impunity. Their whereabouts are currently unknown.
In a video that was spread through social media, the two agents can be seen wearing white shirts sporting the acronym SEIDO (law enforcement agency). Several hooded cartel gunmen are seen behind the agents with their rifles pointed at the lawmen as they read a prepared statement.
At the beginning of the video, the agents identify themselves by name and agency before claiming that they perform intelligence tasks to fight Mexico's main criminal targets under orders of the newly appointed Secretary of the Interior, Alfonso Navarrete Prida.
The agents say the government carries out operations using illegal tactics to intimidate families, kidnap, torture, rape, rob, and kill cartel members while erasing all the evidence of their work. One agent says the reason for the operations is to steal money and while police leaders reap the benefits. According to the agent, the kidnapping is payback for the alleged unlawful actions by the Mexican government. According to the agent, the cartels previously respected military and law enforcement before they crossed a line.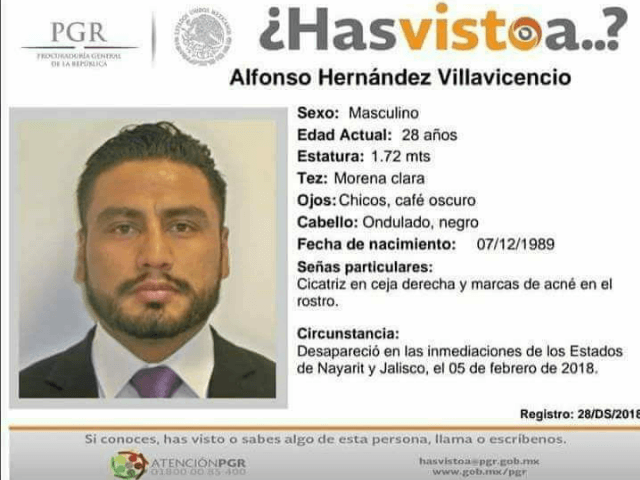 Breitbart Texas was able to confirm with Mexican authorities that  26-year-old Octavio Martinez Quirós and 28-year-old Alfonso Hernandez Villavicencio are the victims. They are agents assigned to the Deputy Attorney General for Organized Crime Investigations (SEIDO).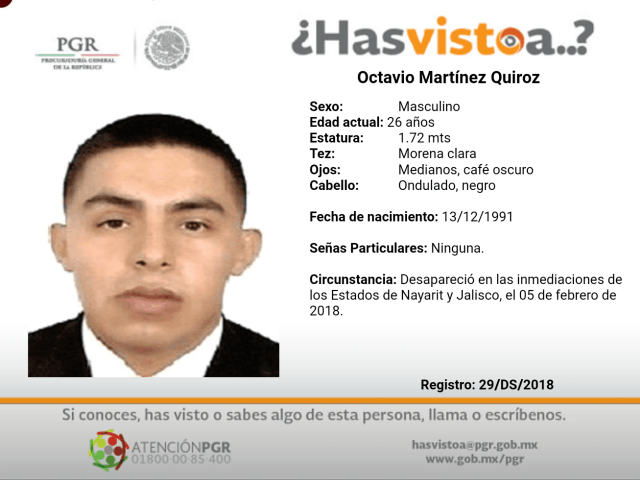 The Mexican Government confirmed the February 5 disappearances of the two officers who were on leave and attended a family event in the coastal state of Nayarit.
Editor's Note: Breitbart Texas traveled to the Mexican States of Tamaulipas, Coahuila, and Nuevo León to recruit citizen journalists willing to risk their lives and expose the cartels silencing their communities.  The writers would face certain death at the hands of the various cartels that operate in those areas including the Gulf Cartel and Los Zetas if a pseudonym were not used. Breitbart Texas' Cartel Chronicles are published in both English and in their original Spanish. This article was written by Tony Aranda from Nuevo León.