The annual Gay Pride march in Los Angeles was officially renamed the "Resist March," with a message devoted to attacking President Donald Trump, the Republican Party, and conservatives in general.
Thousands of demonstrators gathered in Hollywood on an overcast Sunday morning, waving rainbow flags, pink-white-and-pastel-blue "trans flags," and anti-Trump signs — many of them profane.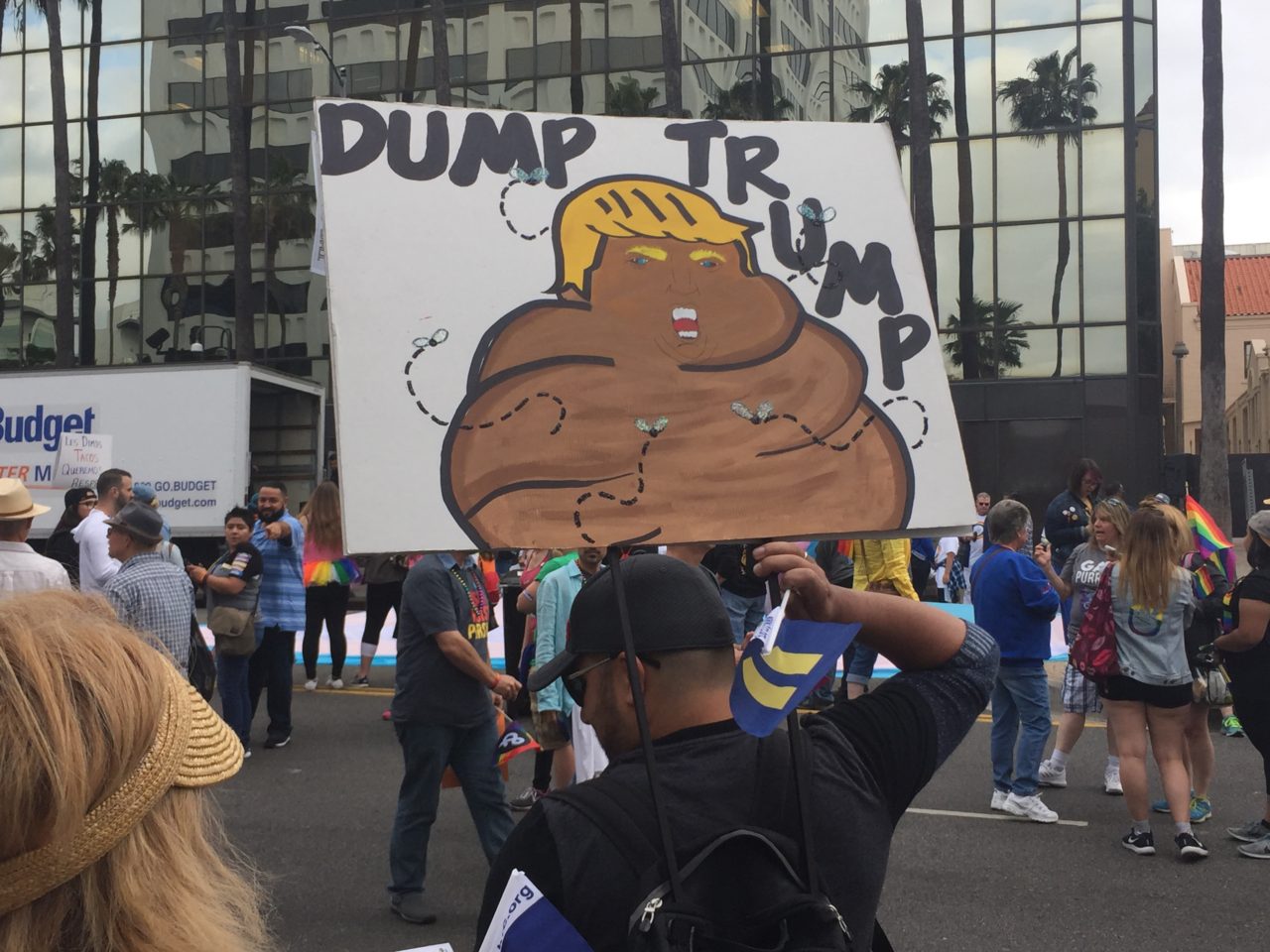 Nathalie Fortunel, a Los Angeles resident originally from North Carolina, carried a "Pride not Prejudice" sign, explaining to Breitbart News that she had sought to play on the title of the famous Jane Austen novel.
"I'm here because we all deserve equality," she told Breitbart News, "… and our president really is not respecting that right now and making a mockery of the Constitution."
Asked whether she thought it was a good idea that the Gay Pride march had become explicitly political, she said, "It's sad that is has to come to that. It I'm glad they did it."
As for gay conservatives who might feel unwelcome: "I would hope they would be understanding and open-minded."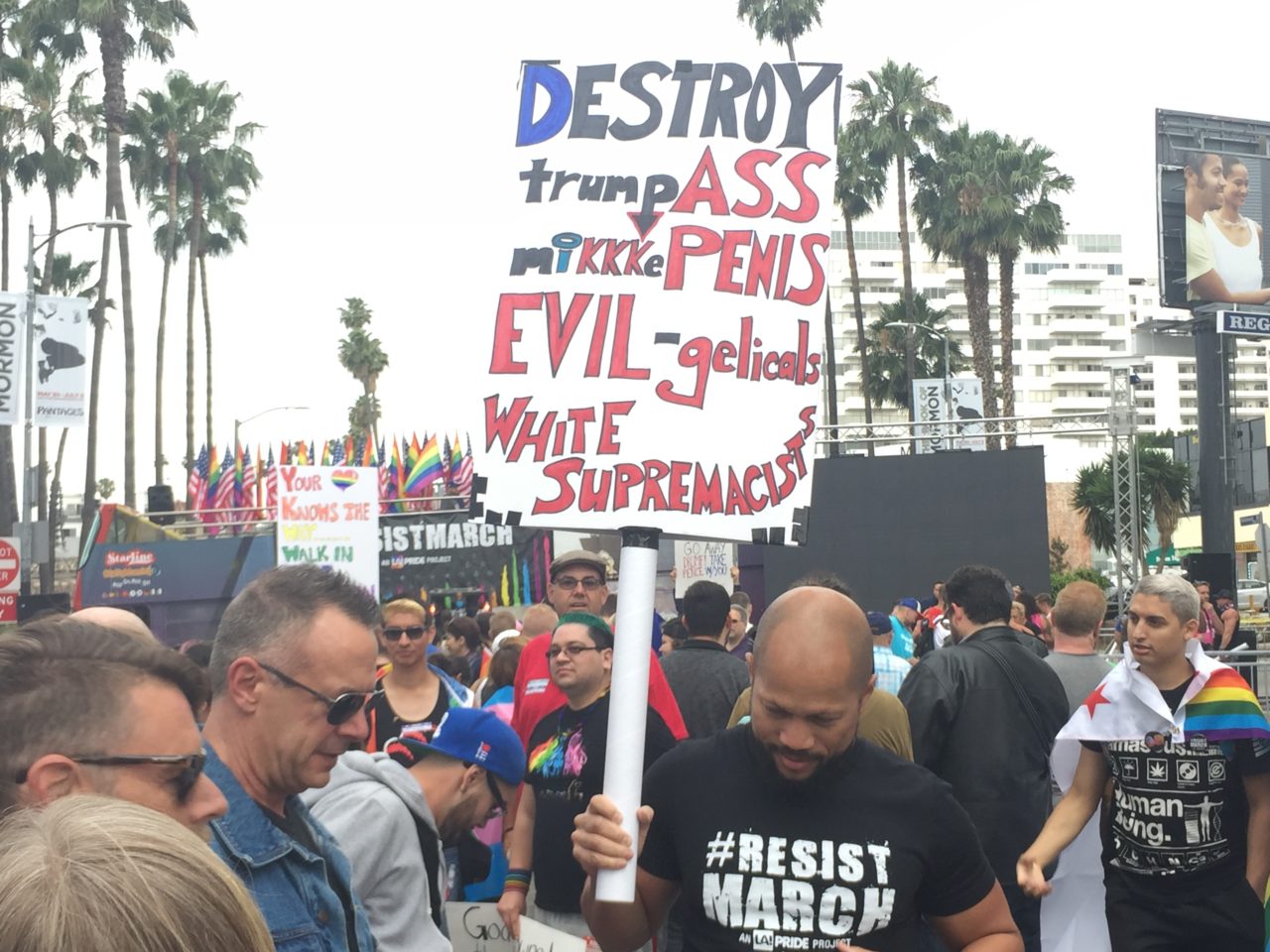 Andres Perez, a self-identified transgender participant from the Somos Familia Valle organization in the San Fernando Valley, told Breitbart News that he was also glad the Gay Pride march had been transformed into part of the "Resistance."
"I'm happy that we get to do it, like what happened at Stonewall," he said. "We can't just stand by farting around, we have to do something."
There was one lone Trump supporter spotted in the crowd, holding a sign with the Biblical reference to the creation of the rainbow.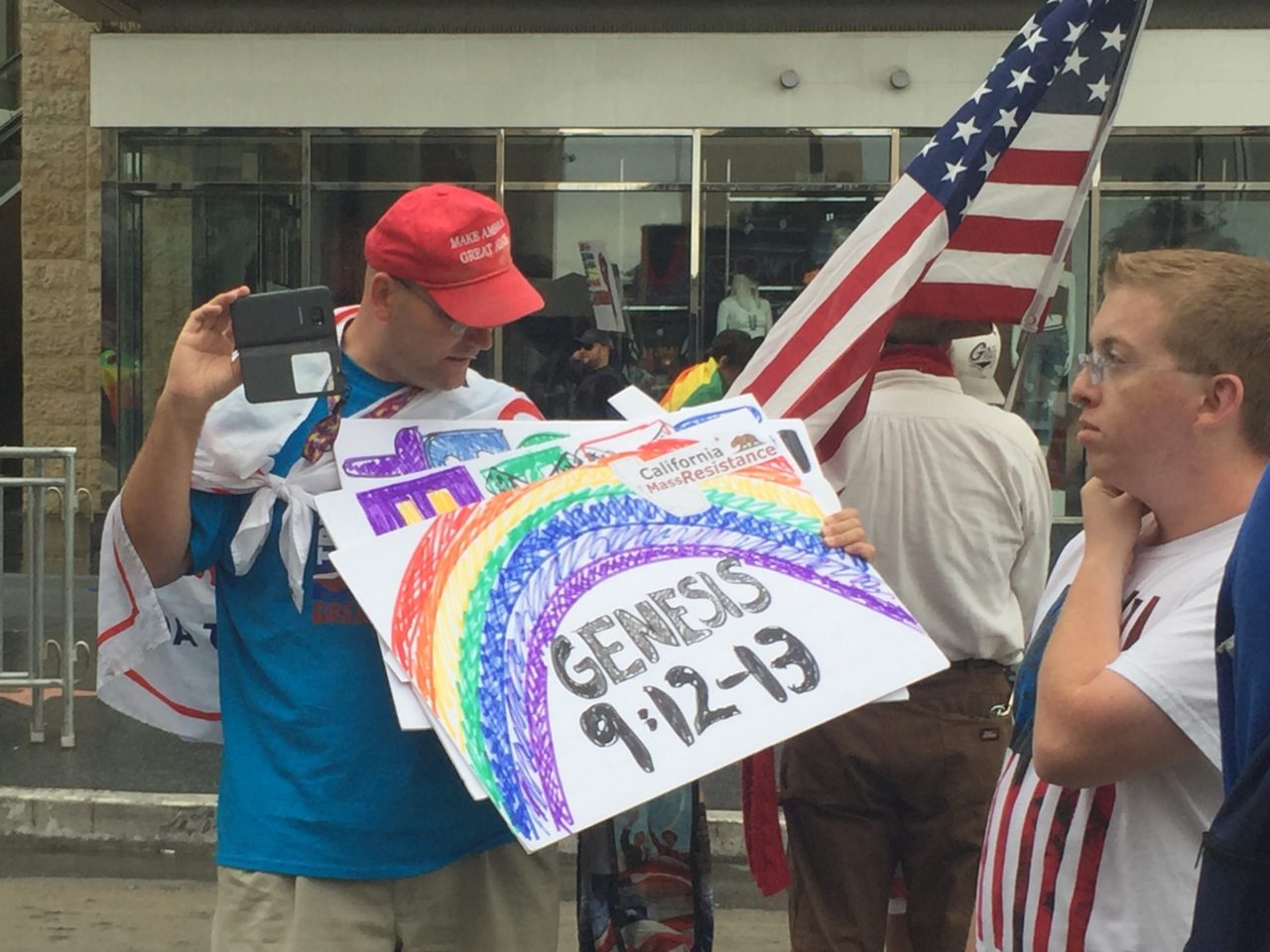 Several speakers addressed the crowd, among them Rep. Ted Lieu (D-CA), who has built a national profile by trolling President Trump on Twitter.
"It's so important that we show the world that our populist movement is larger than President Bannon's smaller movement," he said, to cheers.
Mayor Eric Garcetti also spoke, as did City Council member Mitch O'Farrell, who called Trump an "authoritarian," and listed the president's alleged crimes, provoking the crowd to chant: "Lock him up!"
Echoing the day's theme of "resist, persist, insist," O'Farrell declared: "We resist persecution and authoritarianism, persist relentlessly in the fight … And insist on holding Dolan's trump and his cronies accountable for their malfeasance."
Celebrity drag queen RuPaul also addressed the crowd, telling them: "It's all about love … That's our secret weapon. That's the one thing they don't have, is our love, and our music, and our joy."
The march then left Hollywood and proceeded towards the Gay Pride festival grounds in West Hollywood.
Update: Protesters also defaced Donald Trump's star on the Hollywood Walk of Fame: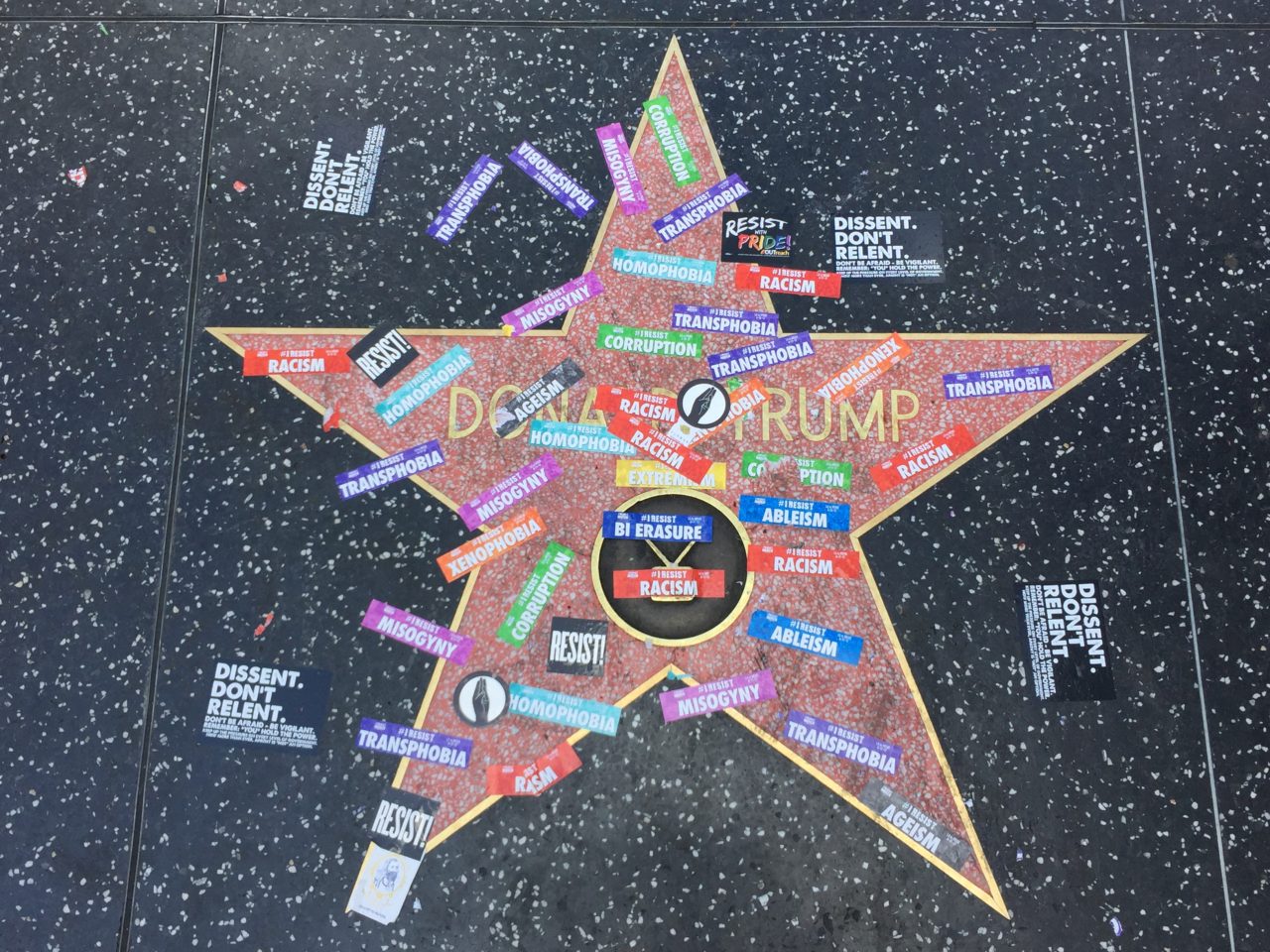 Joel B. Pollak is Senior Editor-at-Large at Breitbart News. He was named one of the "most influential" people in news media in 2016. He is the co-author of How Trump Won: The Inside Story of a Revolution, is available from Regnery. Follow him on Twitter at @joelpollak.