President Obama's big rally tonight turned out to be just like his first, opening salvo of the 2012 campaign: a half-empty arena in Ohio. According to RealClearPolitics' Scott Conroy, there were "empty seats scattered around the upper-level of Nationwide Arena … Four years ago, after all, Obama was easily filling venues larger than that …" The event even featured Bruce Springsteen and Jay-Z, and Obama still couldn't fill it out.
As it turns out, the empty seats didn't look exactly "scattered." They looked like substantial portions of the upper bowl of the arena, according to photos tweeted by those in attendance: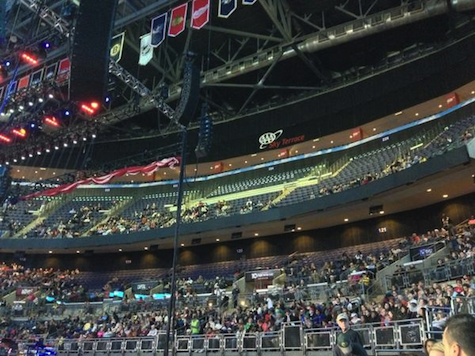 And thus the Obama campaign comes full circle: from tepid open to lukewarm close in Ohio.
Follow Ben Shapiro on Twitter @benshapiro.