After global media reports, a front-page story on The Drudge Report and globally-trending hashtags, Twitter reinstated the account of Breitbart Tech editor Milo Yiannopoulos less than an hour after his account was initially suspended.
The suspension followed Milo's announcement that he planned to give a press conference and short talk on Islam and Gays in Orlando, Florida, the site of a deadly Muslim terrorist attack on a gay dance club.
In the wake of his suspension, Twitter was subject to a massive backlash from conservaive media and Twitter users, which resulted in the #FreeNero and #FreeMilo hashtags trending globally.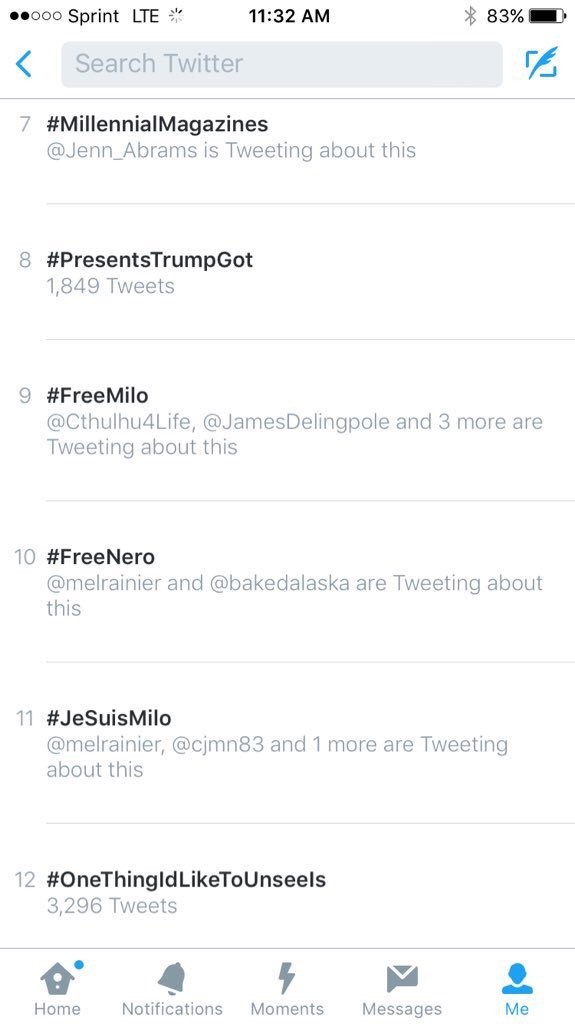 — DRUDGE REPORT (@DRUDGE_REPORT) June 15, 2016
Twitter's suspension of Milo proves he was right; The left has politically chosen to protect Muslims' feelings over protecting gay lives.

— Paul Joseph Watson (@PrisonPlanet) June 15, 2016
https://twitter.com/StefanMolyneux/status/743104833075417089
As Milo announced following his reinstatement, we have of course reached out to Twitter for comment.
https://twitter.com/Nero/status/743111866382200832
You can follow Allum Bokhari on Twitter, add him on Facebook. Email tips and suggestions to abokhari@breitbart.com.