MILO fans at the University of New Mexico played MILO bingo in the crowd during the Breitbart Senior editor's speech entitled, "Americans Deserve Borders."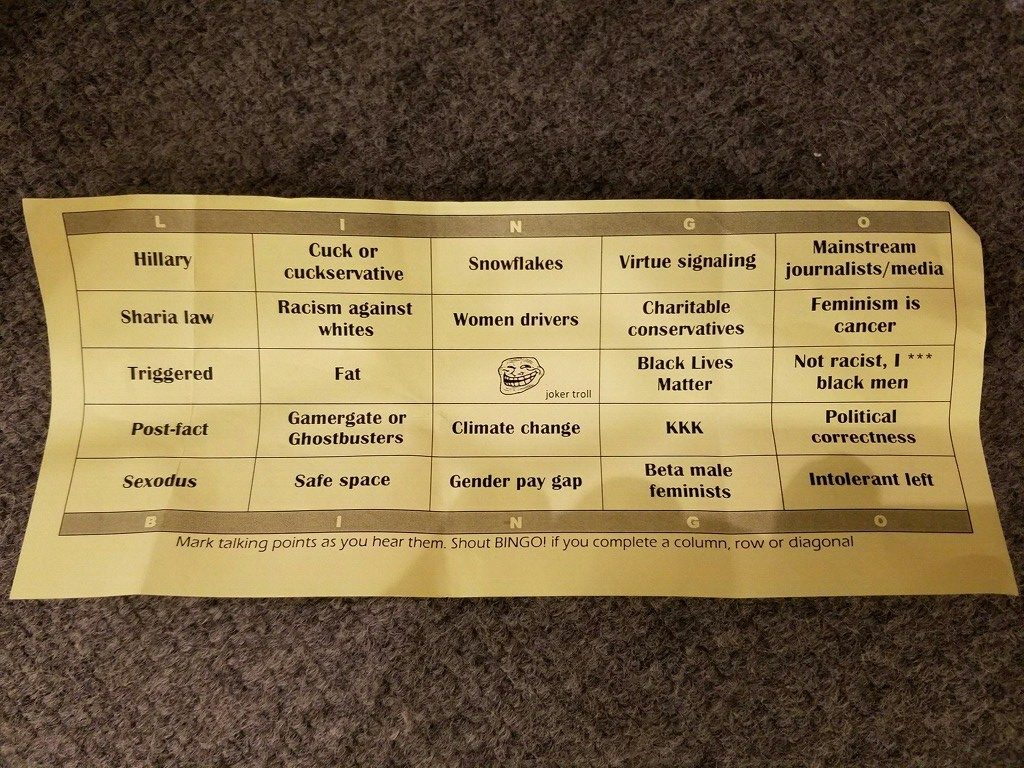 The bingo card, which can be seen below, features a multitude of phrases and terms commonly referenced by MILO during his events. The card has instructions written at the bottom which read, "Mark talking points as you hear them. Shout BINGO! If you complete a column, row or diagonal."
This is a new game for MILO fans, unseen at previous events. Whether or not it will catch on as a trend is unknown. 
MILO wears glasses by Versace, $240. Eyelet boyfriend womens tee by True Religion, $79. Police vest, $299.50. Black Jordan True Flight 7s by Nike, $140. Snake-embossed leather baseball cap by Gucci, $560. N The Skull Pendant by Swarovski, $199. Black acid washed skinny jeans by True Religion, $250. Skull ring by Swarovski, $110.
MILO's events are normally livestreamed via YouTube however livestreaming capabilities were disabled on MILO's account earlier today. The speech will be posted in full on MILO's YouTube account after the event.