Mexican drug cartel smugglers continue to penetrate the porous U.S. border with almost complete impunity. A series of leaked images obtained exclusively by Breitbart Texas reveal the moment when a group of smugglers operating in Los Zetas cartel territory are able to use rafts to move across the Texas border.
The images were taken by law enforcement officers in the area between Del Rio and Laredo, Texas. The black and white images taken at night show the moment that three suspected smugglers approach the river to get on a raft.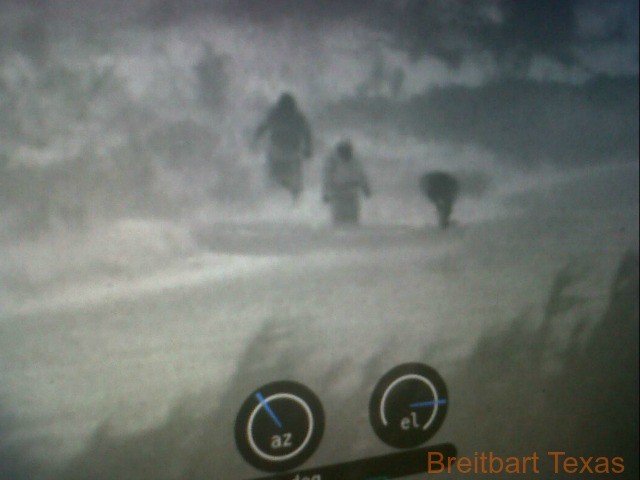 The images depict how the men were able to use the raft to move cargo across the waters of the Rio Grande. Breitbart Texas has reported in the past regarding lack of border security in the area, which has made the location a prime smuggling corridor for the Los Zetas cartel.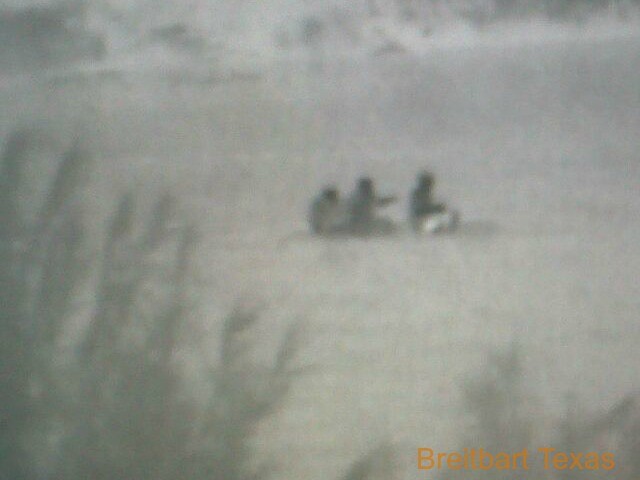 Despite assurances made by the federal government, the number of illegal immigrants crossing the border through cartel-controlled territories continues to increase to levels higher than those of previous years. One of the key statistics relates to the numbers of illegal immigrant families and unaccompanied minors continuously crossing the border from Mexico; which has risen sharply in FY 2016. The apprehension of families has increased by 95 percent over FY 2015 numbers to 77,674, according to a report from U.S. Customs and Border Protection (CBP). The number of Unaccompanied Alien Children (UAC) crossing the border stands a near record total of 59,692.
Ildefonso Ortiz is an award winning journalist with Breitbart Texas. He co-founded the Cartel Chronicles project and you can follow him on Twitter and on Facebook.