Leaked U.S. government surveillance images exclusively obtained by Breitbart Texas show armed Mexican cartel smugglers crossing the U.S.-Mexico border and entering into Arizona. Border Patrol officially confirmed the images' authenticity in an exclusive interview. Breitbart Texas agreed to redact portions of the images so that the exact locations of the secret law enforcement border cameras would not be revealed. The images were taken within the past month.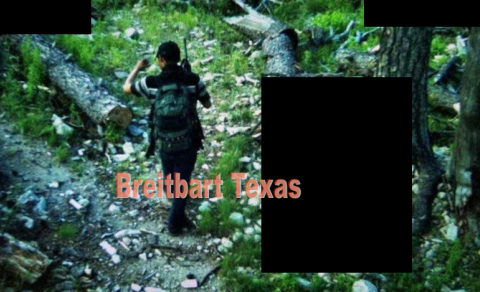 The images were taken in an area of the Tucson Sector in the Huachuca Mountains. The region is controlled by a transnational criminal organization known as Los Salazar. The regional cartel is aligned with the Sinaloa Federation. Other criminal groups in the Sinaloa Federation are warring against Los Salazar and this manifests in this portion of Arizona becoming their battleground. The other groups send "rip crews" into Los Salazar's smuggling turf in efforts to steal their drug loads on U.S. soil. The area is not only full of Mexican cartel smugglers, but other cartels' rip crews are present and U.S. prison gangs and other gangs stalk the area to steal drug loads as well. Such rip crews consist of armed criminals attempting to rip or steal cartel drug loads as they are in transit.
Tucson Sector Border Patrol Chief Rudolfo Karisch spoke with Breitbart Texas on the images and stated, "These appear to be authentic of criminal organizations coming across the border. This is not unique to Arizona, we have seen this in other parts of the country as well all along the Southwest border. Any time you have illicit commodities crossing the border, you will have criminals trying to protect those commodities — both from law enforcement and from other bad guys.
Chief Agent Karisch continued, "We acknowledge that these criminal organizations pose a threat to both U.S. and international security. Border security work is dangerous. We deal with transnational criminals, gang members, and other threats. They are trying to get their product through without encountering the public."
When asked about the threat to the general public from these armed cartel smugglers, the chief agent responded, "The border is a dangerous place, but we train and equip our agents to respond and patrol these areas. We are out there to protect Americans who want to utilize these lands. We have mountain units and air mobile units that deploy on a regular basis. I want to assure the American public we are out there to protect them."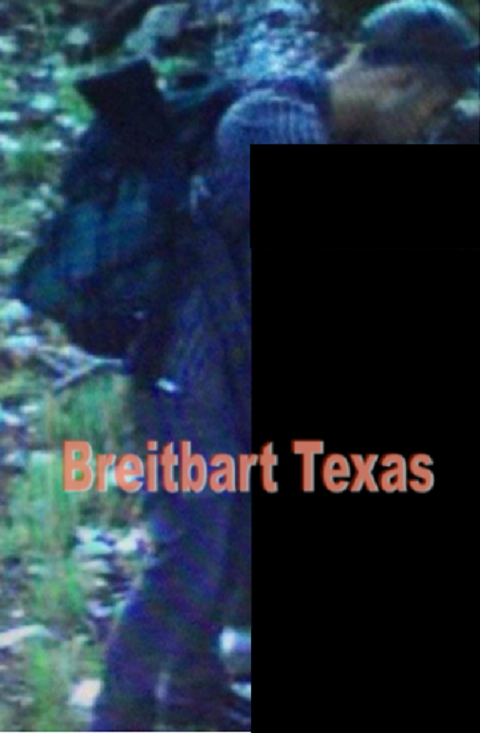 Brandon Darby is managing director and editor-in-chief of Breitbart Texas. He co-founded the Cartel Chronicles project with Ildefonso Ortiz and Stephen K. Bannon. Follow him on Twitter and Facebook. He can be contacted at bdarby@breitbart.com.
Ildefonso Ortiz is an award-winning journalist with Breitbart Texas. He co-founded the Cartel Chronicles project with Brandon Darby and Stephen K. Bannon.  You can follow him on Twitter and on Facebook.
Editor's Note: Breitbart Texas decided to not publish additional photos that were leaked to us. The images contained context that would risk revealing secret surveillance camera locations. We determined that risking exposing such camera locations could hurt law enforcement efforts to secure the border.