A team of gunmen shot and killed a Mexican journalist outside of his home in the southern Mexican state of Tabasco. The murder is being considered a targeted assassination by investigators. 
Radio host and journalist Juan Carlos Huerta was leaving his home in Villa Hermosa, Tabasco, when two vehicles boxed him in and various gunmen opened fire, hitting him at least four times, El Sol de Mexico reported. Huerta was a journalist for more than 30 years and hosted a popular radio newscast. According to statements made by Tabasco's Governor Arturo Nuñez Jimenez, they have no indication that the murder was a robbery and the case is being handled as a targeted assassination.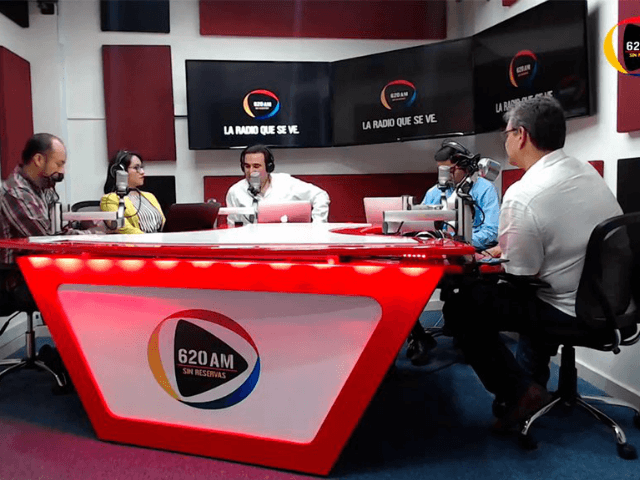 As Breitbart Texas reported in January, a team of assassins ambushed and killed Carlos Dominguez Rodriguez in Nuevo Laredo, Tamaulipas. The semi-retired columnist was stabbed to death in front of his family. In the aftermath, authorities arrested a relative of a former mayor and several other people allegedly linked to the murder.
In February, a team of gunmen murdered satirist Leslie Ann Pamela Montenegro del Real at a restaurant in Acapulco, Guerrero. Montenegro, who went by the name "Nana Pelucas," was a sharp critic of the Mexican government and social issues, but had managed to upset drug cartels who threatened her shortly before her murder.
In March, unknown gunmen shot and killed Leobardo Vazquez Atzin in Veracruz. Vazquez ran the news site Enlace Informativo Regional and was reporting on a local mayor tied to an illicit property grab. Soon after his reporting was published, the journalist claimed he was receiving threats from the politician, Breitbart Texas reported.
Ildefonso Ortiz is an award-winning journalist with Breitbart Texas. He co-founded the Cartel Chronicles project with Brandon Darby and Stephen K. Bannon.  You can follow him on Twitter and on Facebook. He can be contacted at Iortiz@breitbart.com.
Brandon Darby is managing director and editor-in-chief of Breitbart Texas. He co-founded the Cartel Chronicles project with Ildefonso Ortiz and Stephen K. Bannon. Follow him on Twitter and Facebook. He can be contacted at bdarby@breitbart.com.