MATAMOROS, Tamaulipas — Mexican authorities busted a marijuana grow operation hidden in a working-class neighborhood.
The seizure took place at a house on Palenque Street in the Tecnologico in Matamoros, information released by Mexico's Attorney General's Office (PGR) revealed. Matamoros, directly south of Brownsville, Texas, is known as the birthplace for Mexico's Gulf Cartel–a ruthless criminal organization involved in drug trafficking, human smuggling, sex trafficking, fuel theft, kidnapping, extortion, and murder.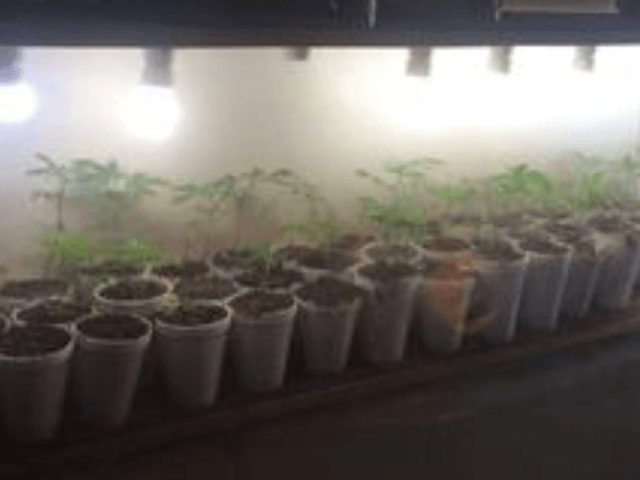 While the Gulf Cartel is known for moving large quantities of marijuana across the Rio Grande into Texas, clandestine marijuana nurseries in Matamoros are rare since most drugs are shipped from points much further south. According to Mexico's PGR, federal investigators requested the help of the Mexican Army to raid the house. The government does not mention any suspects arrested at the property.
The clandestine nursery was outfitted with artificial lighting for the potted plants. It remains unclear if the drug producers irrigated by hand or if a makeshift system was in place.
Editor's Note: Breitbart Texas traveled to the Mexican States of Tamaulipas, Coahuila, and Nuevo León to recruit citizen journalists willing to risk their lives and expose the cartels silencing their communities.  The writers would face certain death at the hands of the various cartels that operate in those areas including the Gulf Cartel and Los Zetas if a pseudonym were not used. Breitbart Texas' Cartel Chronicles are published in both English and in their original Spanish. This article was written by"J.A. Espinoza" from Tamaulipas.