An undefeated boxer tells Breitbart Sports that he wants to pay for the roof over his head rather than a $90 subscription to the Floyd Mayweather-Manny Pacquiao broadcast.
"I'm going to watch it at a bar," Lennox Allen told Breitbart Sports immediately after meting out a brutal knockout to Paul Gonsalves. "I like watching the fights at a bar, anyway. I'm not going to buy the fight at my house. I got a mortgage to pay."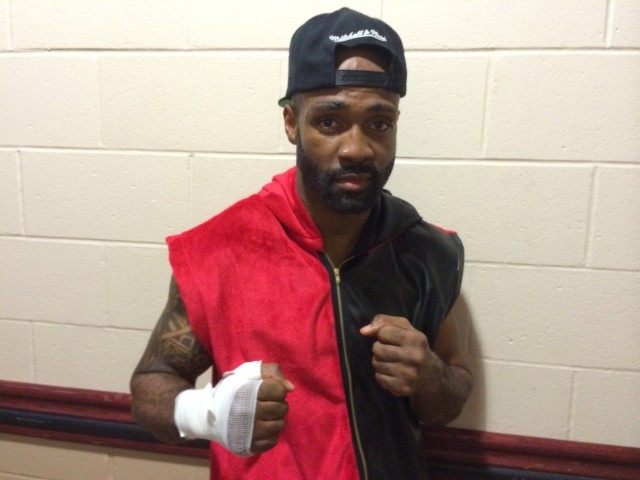 Bars contacted by Breitbart Sports listed a $25 admission fee for the fight. Pay-per views, normally listed from between $50 and $65 for home customers, generally elicit a $5-$15 cover for bar patrons. The $90 home view increases to $100 when home viewers want to watch the fight in HD.
The 19-0-1 Guyanese immigrant says his purses would allow him to buy a ticket to the MGM Grand Garden Arena, which sell for an average price of $4,400, but he would never pony up such an exorbitant sum. "I could afford it," he explains. "But it's ridiculous."
"I was telling everybody, 'Five years too late,'" he said to Breitbart Sports of the fight between the 38- and 36-year-olds. "That's how I feel."
Nevertheless, he will watch, root for Mayweather, and cheer on the fact that men in his profession gain such a gaudy reward for their brutal efforts.
"I see it going twelve rounds," Allen forecasts. "I don't think none of them could knock nobody out right now. I see the fight going twelve rounds."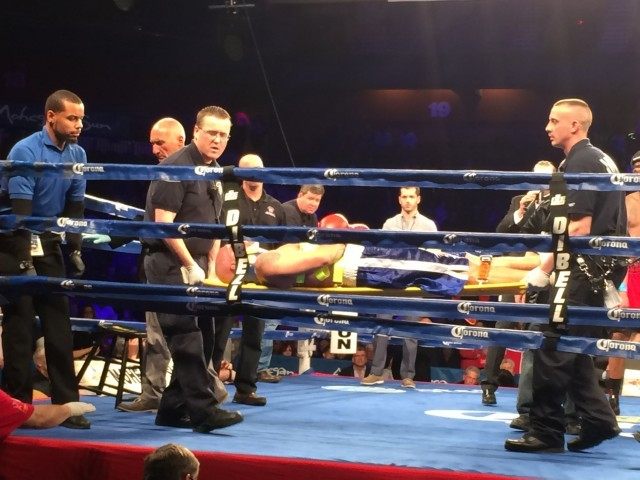 The light heavyweight knows something about knockouts. He administered a true knockout this weekend on the untelevised undercard of ESPN's Friday Night Fights. Allen left the ring with his twelfth KO in twenty fights. His opponent departed the ring on a stretcher.