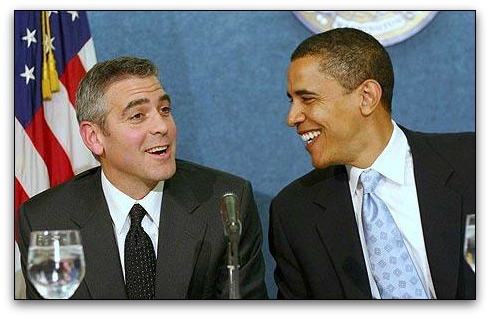 In his opening remarks, Obama recalled how he took Michelle to see Lee's movie Do the Right Thing on their first date, according to the pool report.
Lee quipped: "Good thing you didn't choose Driving Miss Daisy." …
Mariah Carey and husband Nick Cannon are among the 45 guests at the $35,800-per-ticket dinner in NYC.
Amid all the talk of a Hollywood boycott on fundraising for Barack Obama because of his SOPA position, the president was feted Thursday night at a $35,800-per-ticket fundraiser at director Spike Lee's New York City brownstone.
Full piece here.