Hillary Clinton made a campaign stop in Columbus, Ohio Thursday, but only a couple hundred people turned out to hear her views on women's issues.
The Washington Post's Karen Tumulty tweeted out this image of the room, noting it was not a packed house:
Not exactly a packed house for @HillaryClinton women's event in Columbus. pic.twitter.com/uDB4U0MZ8M

— Karen Tumulty (@ktumulty) September 10, 2015
Fox News' Ed Henry provided two images of the hall. The first one shows the event from the back of the small crowd: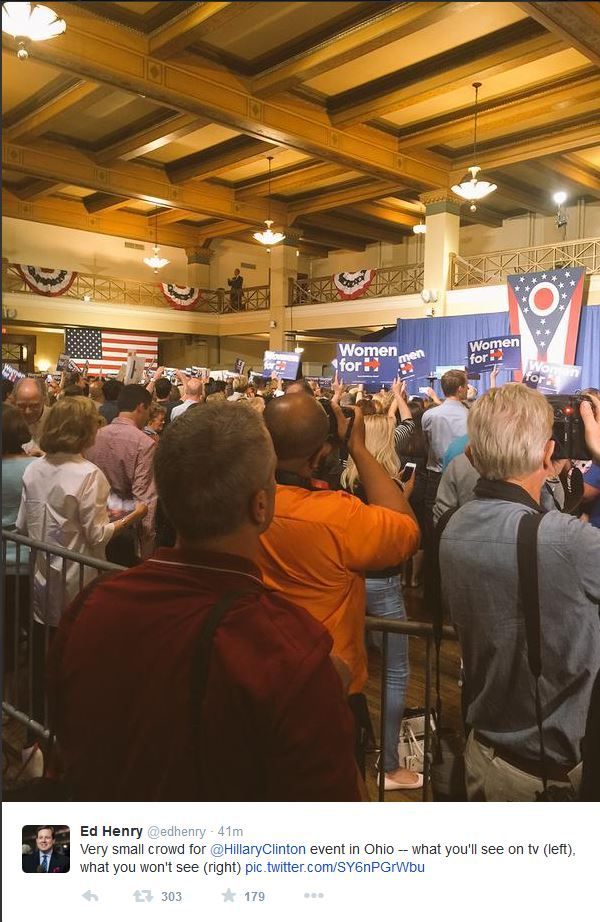 The second photo shows how much of the hall is still empty. As Henry would note in a subsequent tweet, the turnout is surprising given that the Ohio State campus is just a couple miles away.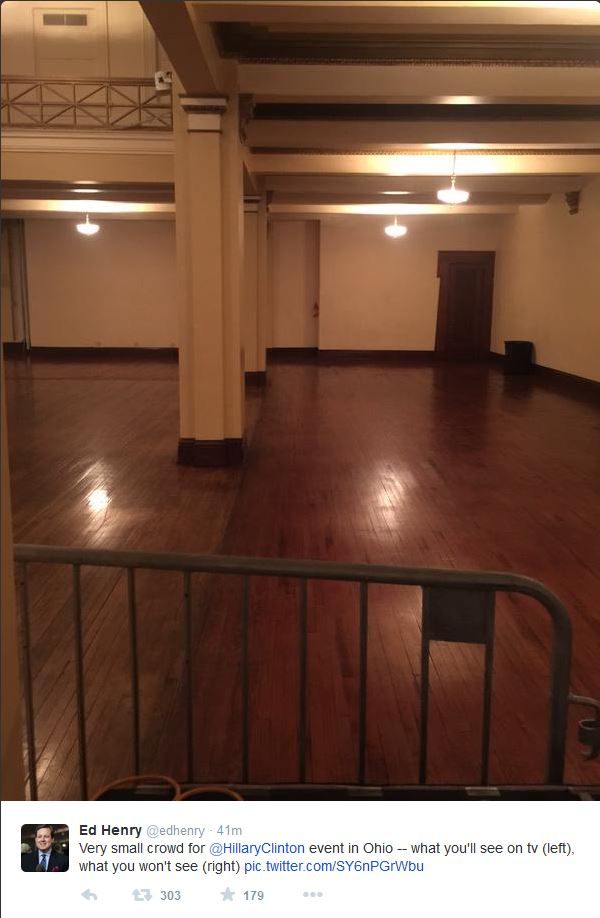 Reporter Jake Gibson sent out this image which appears to come from during the actual event. He described the room as having "decent energy" despite the low turnout.
@HillaryClinton just wrapped Women for Hillary event in Columbus. Decent energy crowd but not a full room. pic.twitter.com/UKIuEO6Urf

— Jake Gibson (@JakeBGibson) September 10, 2015